Or, how I get my weekly dose of yuks.
One month ago I made the best choice I've made at college thus far–I bought a ticket to a Friday night comedy show at Comedy on State in Madison, Wisconsin. Punkie Johnson, a former stand-up comedian at The Comedy Store in Los Angeles and current Saturday Night Live writer and actress, was the guest of honor for the weekend, and to say I was excited to see her perform is an understatement. When the day of the show finally arrived, I pulled on my favorite jean jacket and a pair of heels and speed-walked to 202 State Street, pausing once to take a selfie with a poster of Punkie outside before allowing a hostess to lead me to my table in the club's cozy, candlelit basement. As the lights dimmed and the first of Punkie's three openers jogged up to the stage to the roar of the crowd, only one thought crossed my mind: This is already worth it.
Long story short, I enjoyed my first show so much that I now go to the club whenever I can, and every person I've dragged with me there so far has ended up loving the experience just as much as me. I now think everyone should experience stand-up comedy at least once in their lives (whether it be from the audience or the stage itself), so without further ado, here are some quick lessons on show etiquette and what to expect your first time at a comedy club.
First things first: What the heck are you going to wear? In terms of dress code, street clothes are now the norm at comedy clubs, though this is no excuse to look goofy–the vibes are still classy and cool at these events, so you want to match them. In my experience, you can never go wrong with a comfy pair of jeans, a button-down shirt, and a sharp jacket or blazer. However, it can also be fun to dress to impress in a suit and tie or a blingy cocktail dress!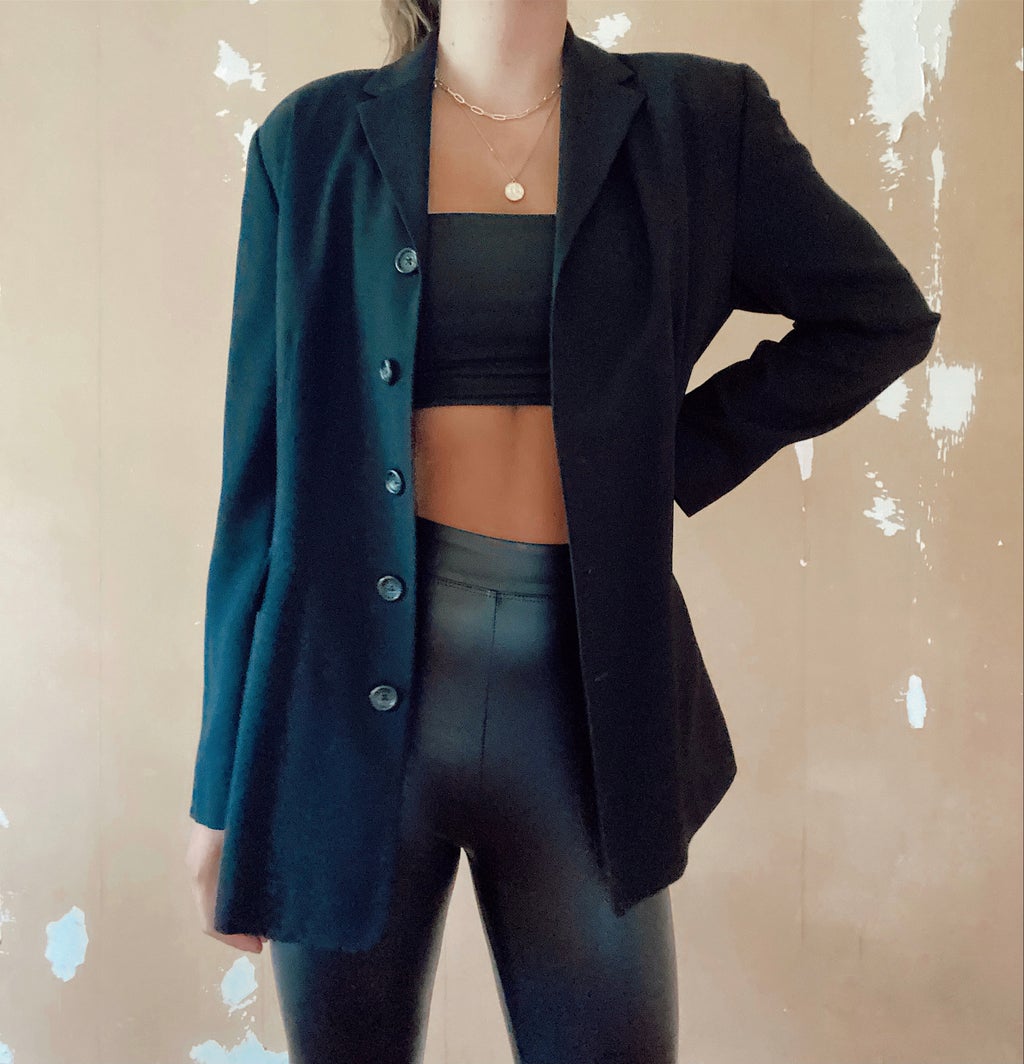 Most clubs have a first-come, first-served seating system, so it's best to arrive early so that you're not crammed in a corner with limited visibility of the stage. However, landing a seat in the front row can come with interesting consequences. Since the acts can see you better up front, they are more likely to engage with you either by asking a direct question (in which case you should play it straight and not worry about trying to get laughs, because that's the comedian's job) or asking you up on stage. One way or another, audience participation can be one of the coolest parts of a show, often highlighting how audience members and paid acts are more alike and less alone than they think.
In terms of cost, show pricing tends to depend on the fame of the comedian, but I've never paid more than $25 for a ticket and some of the best shows I've seen have been $5 ticket ones. Additionally, some clubs have some sort of rule regarding drink purchases in the showroom, such as a two-beverage minimum per person requirement. If you're like me (underage AF), you'll likely end up drinking Shirley Temples all night and not regretting a second of it.
Ultimately, I hope I have now provided you with enough confidence and excitement to search for the nearest comedy club online and purchase a ticket. Let's face it–that pile of homework on your desk isn't going anywhere, but you can, at least for a little while. It will do you good to take a break and laugh for a couple of hours, so why not take that break at your local comedy club?