Best Books to Curl Up to on a Cold Day
When it's so cold outside that your body goes numb, you certainly don't want to leave the comfort of your own bed. But let's face it, after hours on Netflix and online shopping, your brain turns to mush. In order to engage your mind without changing out of your pj's, here are the best books to curl up to on a chilly day.
1. The Lying Game by Ruth Ware
You will be up all night reading this spine-tingling mystery! Find out what happens when a 17-year-old secret unravels and reveals more than expected. 
2. When Life Gives you Lululemons by Lauren Weisberger
If you're a fan of The Devil Wears Prada, you will absolutely love this book. This hilarious quick read reminds you that you should always fight for what's right, especially with your girls.
3. Big Little Lies by Liane Moriary
If you haven't already binge-watched the infamous show (or even if you have), start reading ASAP. Learn more about your favorite Monterey characters through this psychological thriller. 
4. Sisters First by Jenna Bush Hager and Barbara Pierce Bush
This emotional and funny book gives you a behind the scenes look to the lives of twins growing up in the White House. Needless to say, read this book alongside your sister. 
5. It Ends with Us by Colleen Hoover
This book will tug at your heart and will remind you how fragile love really is. WARNING: read with tissues nearby. 
6. Eleanor Oliphant is Completely Fine by Gail Honeyman
A heartwarming novel that teaches you about compassion and loneliness — a reminder to embrace your quirks and stay true to yourself.
7. Nine Perfect Strangers by Liane Moriarty
Another success by #1 New York Times bestselling author Liane Moriary, Nine Perfect Strangers will leave you at the edge of your seat. You'll be scared and humored and find strangers becoming your friend. 
8. The Subtle Art of not Giving a F*ck by Mark Manson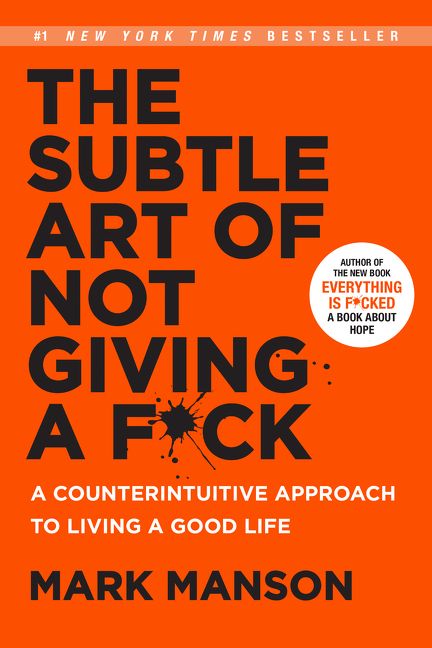 This book reminds you that it's OK to give up. It lays out the practical steps you need to take in order to live your best life. 
No matter what you're into, you can always find a good book. Don't judge a book by its cover and stay warm!