10 Reasons We Can't Help But Care About the Kardashians
The Kardashians can definitely be characterized as the group we all "love to hate." They never fail to amaze us with their latest fashion trends, social media updates, and predictable yet wildly interesting television episodes. Although we are all guilty of rolling our eyes after hearing one of their many names, we are also more than guilty of being abnormally obsessed with them. If you are one of these quote on quote "confused" people, here is a list of 10 reasons you can't seem to handle your Kardashian addiction. (Yes, Jenners count too.)
1.     You are more than astonished and rather intrigued by the fact that they can make such bold statements while showing absolutely no emotion at all.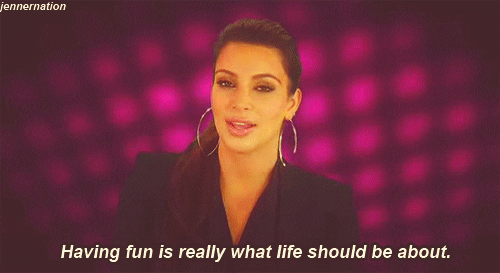 2.     Before falling asleep at night, you wonder how long it truly takes a Kardashian to get ready in the morning in order to look the way they do.
3.     You never want Kim to stop crying because her face is just that hilarious.
4.     You can't help but look forward to the next cosmetic surgery Kris is going to have in the upcoming episode.
5.     You love the fact that they know, and sometimes admit, that they suck.
6.     Rob's eating problems always manage to make you feel better about yourself and sometimes encourage you to grab a late night snack while watching the newest episode.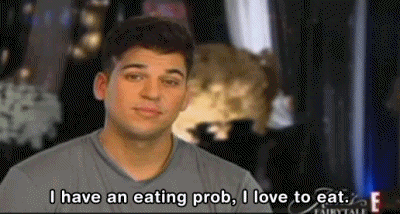 7.     It amazes you how both Kendall and Kylie managed to age faster than you can say Kardashian, going from looking 16 to 23 years old within one year.
8.     Khloe is as real as it gets. She is and always will be the favorite. (Even though Amy Schumer claims we've "lost" her due to her miraculous weight loss, I think she's still here.)
9.     You're beyond eager for the day to come when Kourtney can actually hold a conversation without getting bored after 20 seconds.
10. Through all of the craziness, fighting, and drama, the family sticks together like glue at the end of each day, and although no one wants to admit it, it truly is amazing. Their love for each other manages to get you every time.
The Kardashians will never fail to entertain us. Whether it's on TV, in magazines, or on Instagram, their popularity cannot be avoided. If you've stuck with them for as long as I have, you will realize that you really do love them and that the obsession isn't going anywhere. Each Kardashian is more fascinating than the next, and it seems to me that this fascination will only continue to grow, as long as everyone's favorite "love to hate" family sticks around!