10 Reasons Fall is Undeniably the Best Season
There's something about fall that always makes me feel like I'm Rory Gilmore walking through Stars Hollow. Everything is so charming and picturesque, and the season is full of nostalgia– reminiscent of the many Disney Halloween movies I watched in my childhood. It's as if there's something magical in the air, and I can't help but feel excited about it! Here's ten reasons why fall is undeniably the best and most bewitching season of the year.
10. Stunning Colors
The amount of orange you'll see this season is overwhelming: pumpkins, leaves, candy corn, sweaters...I could go on and on. But, this overabundance of warm colors is exactly what makes fall so inviting. 
9. Perfect Weather
I don't know about you, but I am over sweating up Bascom Hill in 80 degree heat. Thankfully, fall weather is ideal for walks to class: not too hot, not too cold plus there are leaves whirling around you. What could be better? 
8. Football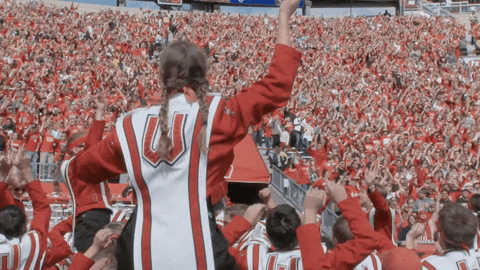 What would UW be without football? Fall means it's time to pull out your bibs, eat a brat and cheer on the Badgers in the best college football town in the nation. 
7. Food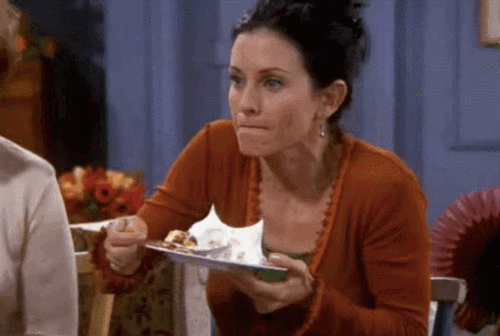 Not only is this season home to Halloween, but Thanksgiving as well, and this means the best-tasting (and most fattening) food of any holiday. I'll take a slice of pumpkin, apple, french silk, pecan, lemon meringue, cherry and rhubarb pie, please! 
6. Warm Beverages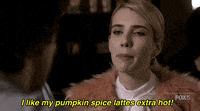 This qualifies as separate from food because the variety of fall-themed drinks we'll encounter this season could be a meal in themselves. And, although I'll enjoy a chai tea latte any time of the year, there's something about drinking it in the crisp air of fall that makes it taste so much better. 
5. Pumpkin and Apple Picking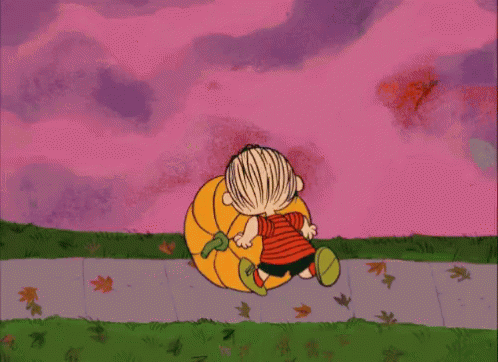 Is taking staged photos while picking a pumpkin extremely cliche? Yes. Should you do it anyway? Yes. And don't forget to have a cinnamon donut with your apple cider afterward; they're too good not to. 
4. Sweaters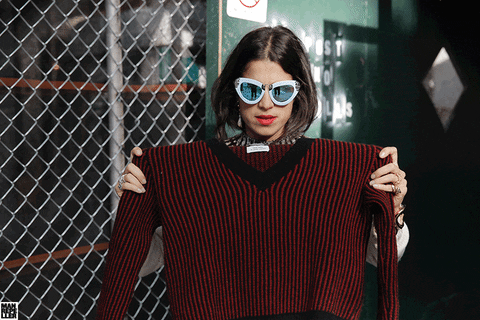 The cool temperature means it's finally time for layering, and what better clothing item to do it with but a sweater? Wear with a dress, with leggings, with jeans or with no pants if that's your thing. Wear one that's striped, off the shoulder or cropped. The options are legitimately never-ending. 
3. Costume Parties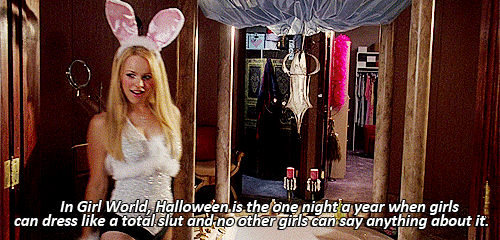 I've been waiting since the sixth grade for it to be okay to dress up for Halloween again, and although my devil costume in college may be a little different than the one I sported in elementary school, I'm just as excited to wear it. 
2. Autumn-scented Candles
Arguably the best part of the fall season, candles build atmosphere while also making your apartment smell as fall-y as possible. What exactly does fall smell like, you ask? Well, Bath & Body Works has about 30 variations of "Autumn Harvest" that are the perfect combination of apples, pie, pumpkins and cinnamon to make your apartment smell as in-season as possible. 
1. Halloween
Maybe it's because I watch too many Halloween movies, but just seeing leaves rustle on the sidewalk makes me feel like something spooky is about to happen. Around this time of year, the idea of being in a horror movie is actually somehow appealing. 
Fingers crossed that something spooky happens to me this year, but if it doesn't, I'll still be somewhere enjoying my pumpkin spice latte and taking in everything else this season has to offer. Oh, and I'll probably be watching Hocus Pocus at least once a week, because to quote Marnie from Halloweentown, "Halloween is cool!" 
Fingers crossed that something spooky happens to me this year, but if it doesn't, I'll still be somewhere enjoying my pumpkin spice latte and taking in everything else this season has to offer. Oh, and I'll probably be watching Hocus Pocus at least once a week, because to quote Marnie from Halloweentown, "Halloween is cool!"