Netflix Shows You NEED to Watch
If you're looking for a random assortment of Netflix recommendations, you've reached the right place. Listed below are some of my favorite shows currently on Netflix that are great for binge watching.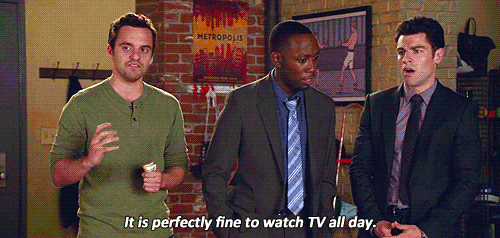 Giphy / Fox
Bridgerton 
Either you've been living under a rock or you've heard of Bridgerton. This show recently blew up (thanks to tiktok) and, in my opinion, definitely lives up to the hype. The first season of the show follows a young girl named Daphne Bridgerton as she navigates through debutante season during the regency era. The episodes are quite long and tend to feel like a movie when you watch them, so this show definitely isn't for everyone. If you are trying to dip your toes into period dramas, I would highly recommend starting with this show.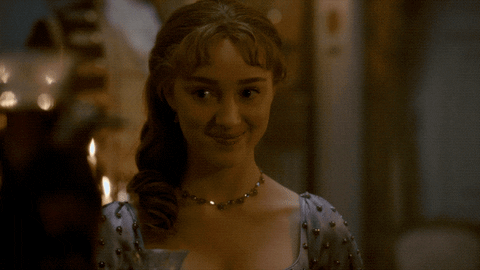 Netflix / Giphy.com
The End of the F***ing World
I cannot recommend this show enough. This is one of my favorite shows on this list. The show is based on an award-winning comic book series and follows two teenagers, James and Alyssa. James is convinced that he is a psychopath and wants to work his way up towards a bigger kill. His target? Alyssa, an outcast who has plans of running away and leaving her life. They end up teaming up and the show follows their run from the law. There are two seasons and at twenty minutes each, the episodes are an easy watch. However, this show can be graphic at some parts, so I wouldn't recommend it to anyone who is squeamish around blood.
Dead to Me
The plot to this show is kind of hard to describe without giving spoilers because it is full of plot twists. Dead to me follows a friendship between Jen and Judy, two women who meet and bond during therapy. Jen is grieving the loss of her husband, while Judy has fabricated her reasons for being at therapy. The series is a dark comedy and stars Christina Applegate and Linda Cardellini. The show has received 4 Emmy nominations and has 2 seasons. If you are a fan of Little Fires Everywhere or End of the F***ing World, I would recommend this show to you.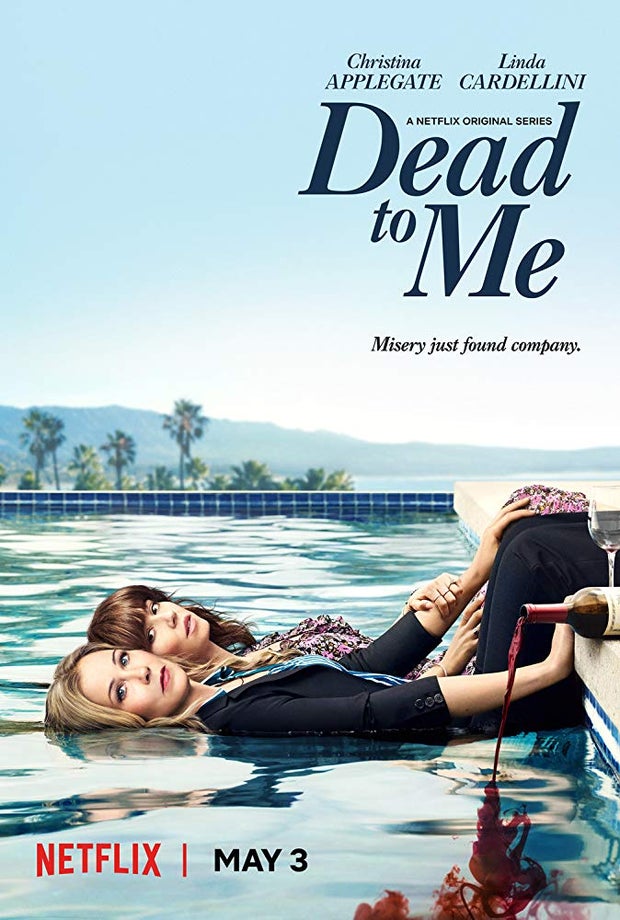 Atypical 
This is a comedy-drama that follows Sam, an autistic teenager, as he looks for love in his high school. There are three seasons to this Netflix original series. While the first season received some criticisms for the lack of autistic actors and inaccuracies of its depiction of autism, the second and third seasons feature more actors and writers on the spectrum. The show depicts Sam going through high school and college, along with his family members experiences. If you like comedies and coming of age type shows, I would recommend you give this show a watch.
Stranger Things 
Much like Bridgerton, you have probably heard of Stranger Things before. This three season show created by the Duffer Brothers, follows Joyce Byers (Winona Ryder) as she searches for her missing son Will. As she searches for answers to her son's disappearance, Will's friends discover government mysteries in their town, supernatural forces, and a strange girl named Eleven. If you are a fan of sci-fi and a little bit of mystery, I think you would really enjoy this show.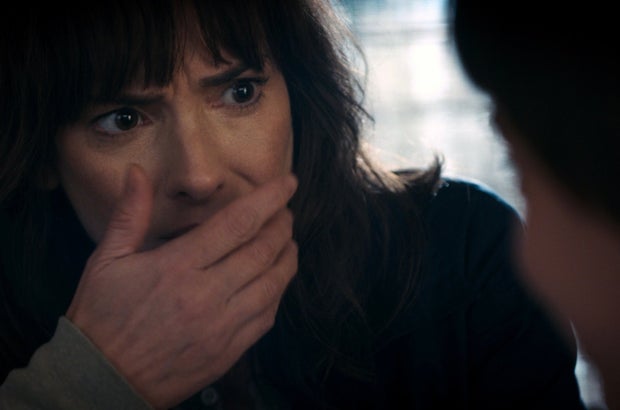 Netflix | Stranger Things
Criminal Minds
This 15 season mystery/ crime show is great for binge watching. The show follows the Behavioral Analysis Unit of the FBI located in Quantico, Virginia as they solve multiple crime cases. The BAU is a team of profilers who analyze and get inside of criminals minds in order to figure out their next moves before they can strike again. While the first 12 seasons can be watched on Netflix, the last 3 are located on Hulu and on Paramount+. If you are a sucker for true crime or a fan of Law and Order SVU, I think that you will love this show.