We all want a cute and comfy dorm room!
I know this is a stereotype, but a majority of us college students are broke, but want a cute space. With places like Walmart and Target getting more expensive, it's time to try and find cheaper options. Walking around Five Below the other day with my friends, I was absolutely shocked at all the adorable room options, and how cheap they are in comparison to other stores. With a wide variety of things, most for $5 or less, I was floored. This article does cover some items that are from the $5 and up section, but these items are still cheaper finds here than they would be at other stores.
Disco Ball Cups
The first thing I grabbed was these adorable little disco ball cups that have lids and straws. I have gotten increasingly addicted to disco balls, and when I saw these $4 wonders as soon as I walked in I had to grab one. When I googled these cups after, the next cheapest was $9 at Walmart, so saving that extra $5 for something else was fun. These cups are great for bar carts, parties, or just to spice things up with your morning coffee. These are a must-have for any fellow ABBA/disco lovers. They also have regular 5 inch disco balls that are adorable, and a must have as well.
String Lights
I found a pair of $5 15 bulb string lights, which is a huge steal compared to the $10 ones I bought at Target. These lights are perfect for softer lighting in a dorm where the only other option is harsh fluorescents. I plug these lights in before bed or during movie nights and it makes the room 10x comfier. It also saves you a trip across the room to turn of the overhead light when you're ready to sleep. These lights are an adorable addition I highly recommend.
Neon Light fixtures
Speaking of lights for your room, five below has mini $5 neon signs. They do not have many design options, but it is significantly cheaper than any other store. These lights are battery operated, so they can sit wherever in your room. This is a cute stand-out design to add extra sparkle to your room.  
Mirrors and Shelves
Five below has a huge selection of mirrors and shelves of all kinds. For mirrors, there are metal and wicker mirrors that can hang on to the wall with command hooks. The mirrors are small but great for decor or a quick makeup check on the way to class. The shelves also have similar designs, with wood, wicker, and metal that can be hung up with command hooks. The shelves can carry up to a pound and half, and are cute little accents to a dorm room that provides little space for your belongings.
Fake Plants
As a college student who is busy 98% of the day, I love plants but I am unable to care for them like they need. That and I have the opposite of a green thumb. Five Below has come to the rescue with adorable fake plants that can add the colorful pop of plants with zero maintenance. The plants range from green leafy tropical plants to flowers, in all types of vases. There may be some places to find more realistic looking plants, but for the really cheap price the flowers are really cute,
White/Chalk boards
There are all kinds of white/chalk board designs. They have some with calendars printed on if you want to write dates, and plain ones to draw on or take notes. They also have some with cork boards to attach papers and photos to. I have a mini one and it is a great visual reminder of what I need to do throughout the week. I also use the white board makers to decorate the white board on my door outside.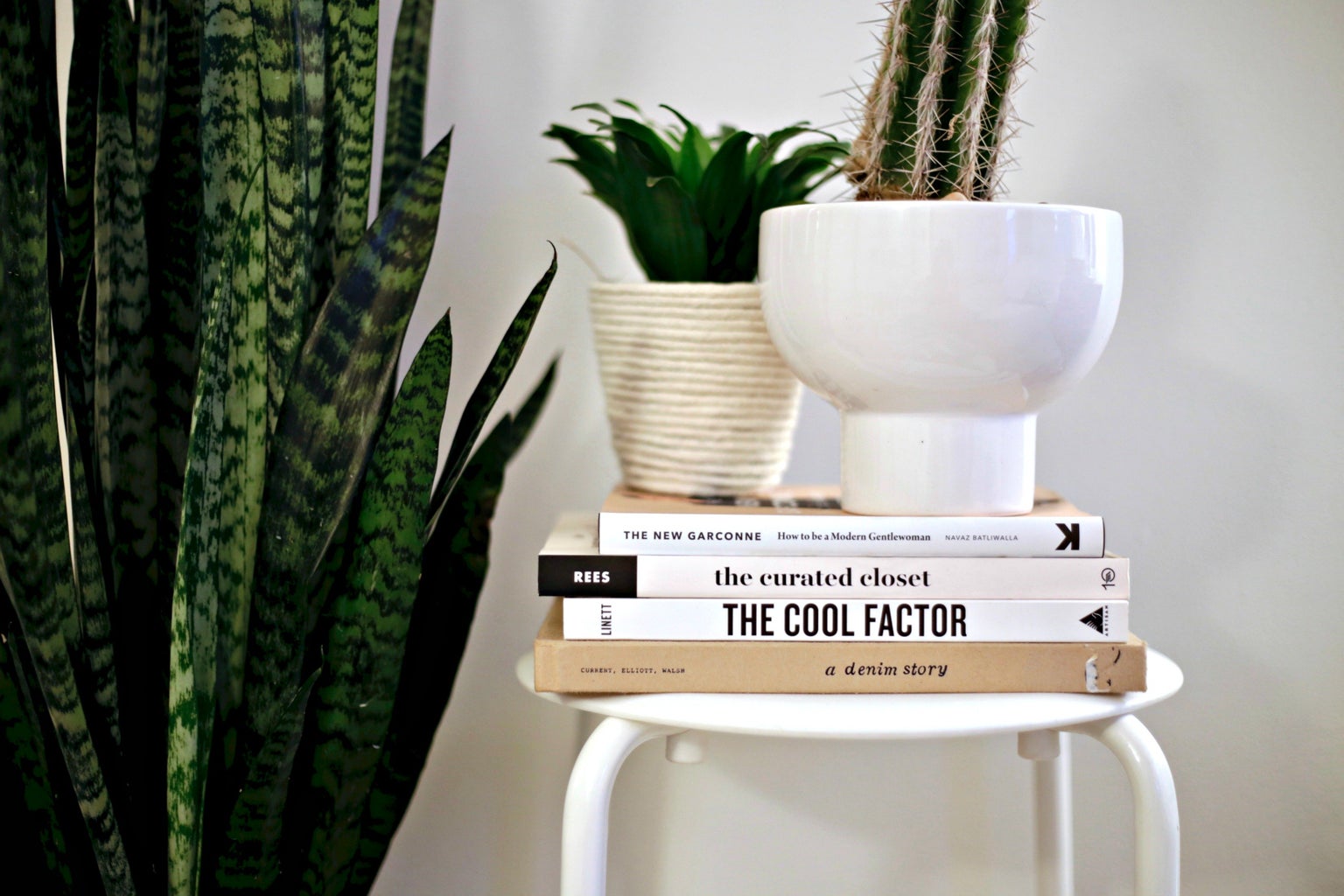 Tables and Ottomans
Now these items are in the $5 and up section, with both still under $20. You can buy little pop up tables to use as nightstands for around $12, they are wooden with metal legs and are great for a minimalistic design. The ottomans are inflatables, which are cute but can pop easily. They are still comfy and bouncy, and a great chair to sit and game in.
Storage
A very important thing to have in any dorm room is some form of storage, and Five Below will hook you up. They have all kinds from plastic to woven to food storage, and most of storage boxes are from here and they are pretty spacious. They also have pop up laundry hampers, shoe racks, and over the door hooks.
Five Below has really improved over the years, and I have found many cute and high quality items for my dorm room. Five below is full of stuff to elevate your space, and I highly recommend checking them out first the next time you do a room makeover.