25 Reasons Why Demi Lovato Is So Underrated But So Amazing
I've loved Demi Lovato since she first appeared on the Disney short, As the Bell Rings where she starred as "Charlotte". But since then, her career has only skyrocketed higher and higher--and she hasn't lost herself once while gaining more fame. She's stayed true to herself and is not afraid to speak her mind, no matter who leaves, agrees or disagrees with her. So, here are just a few more reasons why I love Demi, and why you should too. 
1. She's been through a lot...
Demi was severely bullied throughout her pre-teen years but never let it defeat her...she only grew from it and began using the pain in her music. 
2. ...and wants to change the future. 
She is part of a campaign called Stomp Out Bullying and wants to prevent other children experiencing what she experienced. 
3. She's overcome addiction and self harm.
She took a break from show biz to get herself clean, and now lives by the quote "stay strong". She loves it so much that she even tattooed it on both of her wrists. 
4. She's all about being confident.
Which is awesome because, what's wrong with being confident? 
5. She's still tight with the Jonas Brothers and is Nick Jonas's best friend of 10 years. 
Yes...Camp Rock was 8 years ago....do you feel old yet?
6. She has one of the most powerful voices of our time.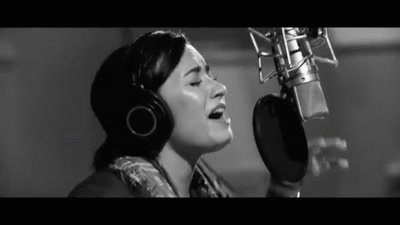 She can belt it like it's nobodies business.
7. She supports ALL human rights.
Demi is actually one of few artists on tour right now who cancelled a show because of a state enforcing the Bathroom Bill. According to Wikipedia, the Bathroom Bill states that "individuals [must use the restroom] on the basis of the sex they were assigned at birth." So basically, the Bathroom Bill prevent trans women from using the woman's restroom, and prevents trans men from using the men's restroom. She's totally against it, and believes that you should be able to use whichever gender's bathroom you identify with. 
8. She's all about Women Empowerment.
Demi is actually one of Hilary Clinton's biggest campaign supporters right now. 
9. She's not afraid to show her goofy side.
And you shouldn't be either! Follow in Demi's footsteps and embrace the goof!
10. She has great rocker style and sex appeal without being too sexual.
The respect she has for herself, her body and for her young fans is beautiful. 
11. We knew she was destined for fame when she started out on Barney and Friends.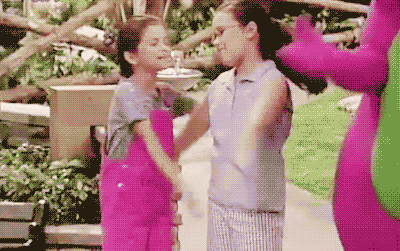 We basically have been watching her shine since we were in diapers.
12. She's all about her fans. 
She recently just took a break off of her tour and spent an entire day posing as a Lyft driver. She drove them around surprising, hanging out and singing with her fans.
13. Simon Cowell likes her...
...and he hates everyone! She sure got his vote!
14. She's been on anything and everything you can imagine.
She's done musicals, Greys Anatomy, Barney and Friends, everything Disney related and now music. The girl has pretty much done it all.
15. Her dog is named 'Batman'.
And if that's not good enough for you, she posts a Snapchat video of him going crazy every time she comes home...and it's hilarious. Follow her on Snapchat at @theddlovato
16. She's a badass workout addict.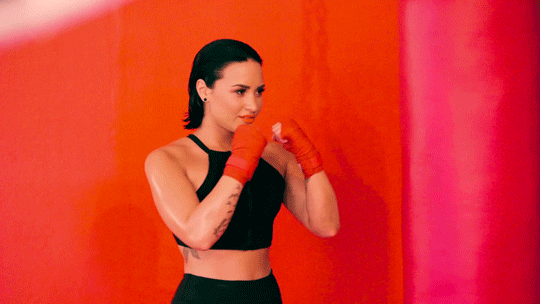 She works out twice a day and is on tour...can you say goals?
17. Her music is relatable and soulful and NO ONE does it like her.
If you don't believe me, check this out. 
18. She looks good in any hairstyle.
If you're a girl who's gotten a bad haircut before, you know how great of a talent this is to look good in every...single...hairstyle. 
19. She is still friends with all of her exes.
This fact alone should show how talented and amazing she truly is.
20. She's a great role model.
She's really never been in the media before for anything bad--she's so real.
22. Her songs send powerful messages and deal with real issues.
One of her most powerful songs is this one. 
23. When she performs, she doesnt overdo anything with dancers or autotune. 
She focuses solely on her voice and entertaining her audience with her raw talent. She really doesn't even need anything extra--her voice is enough.
24. She is one of the most down to earth celebrities we have around today.
I said it before and I'll say it again...she is so real. 
25. She's just all around awesome.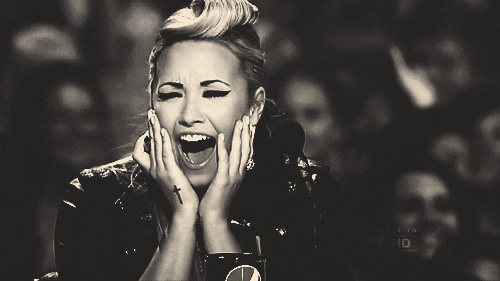 If I haven't convinced you yet to love Demi, then I haven't done my job. So, go follow her on Instagram, Twitter and Snapchat right now!
If you already loved Demi as much as I do or have fallen in love with her, then share this article and share the Demi love. 
#DemiForLife