Picture This: My Personal Thoughts on the Plus Sides of Photo Editing Techniques
Although I have no professional experience with photo editing, I have always experimented with various photo editing applications to make my Instagram photos look better. I started off with just using the generic Instagram filters and have experimented with apps since then, such as VSCO, InShot, HUJI, LD, and Facetune. I am always on the lookout for the next best thing to elevate my photo editing skills. I never edit actual features of my face or body (because body positivity is always better), but I always try to make the colors of my photos look more enhanced and the photo itself appear high definition and clear.
I was browsing YouTube one day, like usual, when I came across a video about editing photos taken by an iPhone to make them look better on Instagram. Naturally, I was very intrigued. This video is by beauty YouTuber Alissa Ashley, whom I had seen on social media but had never watched before.
The steps of photo taking and editing
The first thing that Alissa stressed about taking photos on your iPhone is to make sure that you have good lighting in the photo. The best lighting that she recommended is natural lighting that does not directly hit your face. It is also important to try to use the back camera on your iPhone since it is better quality (although I know how hard it is to take a selfie without looking, trust me when I say that the ones I took on the back camera came out better).
The steps of the editing process are fairly simple. The first editing step was to use the original Facetune app to very slightly smooth out anything on the photo that you think needs a little smoothing. She made it very clear that you don't want to over-do any part of this editing process because the point is to make it look slightly better, not to make it look over-edited.
Next, using the same app, she detailed parts of her face. She slightly detailed her makeup and her eyes to make them both stand out a little more. Again, don't over-do it.
After using that app, it was time to save the photo and move on to my favorite mobile application for photos: VSCO. This app has so many fun filters to play with and has a large amount of customization options to make your photo look exactly how you want.
The first step in VSCO is to choose a filter that you want for the photo. Her advice is to choose a filter that fits the vibe of the photo that you are going for, and then to take the strength of the filter down to 6.0 so that it doesn't look too strong or over-edited. She recommends staying between 5.0 and 7.0 for strength of filters.
Next, go into the editing options and sharpen the photo to about 2.0 to help with the clarity of the photo. Then go into the grain setting and add grain to the photo (but not exceeding the 2.0 mark). That is the last thing that she did in the VSCO app.
The last app that she used before posting to Instagram was the application called Enlight. In this app, she went to image, adjust, tools, and then details. She played with the colors of the photos and took the setting of "Blacks" to -25 to deepen the black colors in the photo. Then she adjusted the "Highlights" and brought those up to a setting of 20. Lastly, she went to colors and adjusted the temperature of her photo to be more warm-toned, but you can also make it more cool-toned if that is the vibe you are going for.
Lastly, after all of that editing is done, she recommends using sharpen again in the Instagram app itself. She sharpens her photos to about the 10-15 setting to maintain the quality of the photo as it gets posted to Instagram. Apparently, posting to Instagram takes down the quality of your photos, which is something I had never heard of before.
My experience with this technique
Although this technique seemed time-consuming with the use of four different apps, I decided to try it out for myself and see how it went. I have to say, it was a HUGE success.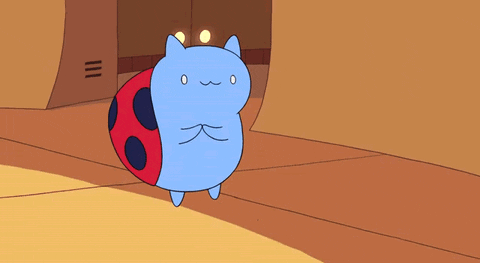 I took the time to follow the directions that she said, and my photos looked very high-quality when I was done editing them. It seemed to bring the life back to the photos I had taken with my iPhone camera. I had never realized before that it made everything so dull.
The first picture I edited with this technique was a selfie that I took wearing my new blue light glasses (which I wrote about in this article). I thought the picture came out looking a lot better, and it even got liked by Quay Australia, which is the brand of the glasses.
I honestly felt so cool that one of my favorite brands recognized my picture.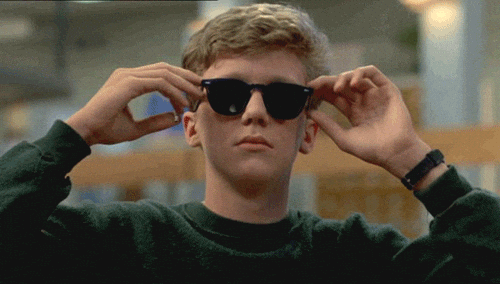 I made a collage of the editing process to show the difference in each step made, and it is really cool to see the editing process from the beginning to the end.
Not only did the brand like my picture, but also that picture got way more likes than my usual posts, which was kind of cool.
About a week after I had posted the picture to my personal Instagram account, I got a notification saying Quay Australia had tagged me in one of their posts. I went to check and it turned out that they had re-posted my picture to their official Instagram page!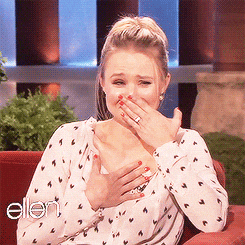 I kept joking to my friends that I was a social media influencer—but in all honesty, it felt really cool to have that happen to me. I know it isn't the biggest deal, but it is nice to be recognized.
Overall, this photo editing process did up my Instagram game astronomically. Never before had I ever dreamed of having photos that companies would consider to represent their brand. I would recommend trying this editing process out the next time you are editing a new selfie—play around with it and make it your own!