I had the pleasure of meeting Michaela through an on-campus organization, and I was dying to catch up with her.
Curious how she, a female WSU grad, found success and employment after graduation? Read on and learn her secrets!
Hometown: Rochester, MN
Graduation year: May 2019
Degree(s): Bachelor of Liberal Arts
Major(s): Communication Studies: Leadership and Advocacy
Minor(s): Sociology and Child Advocacy Studies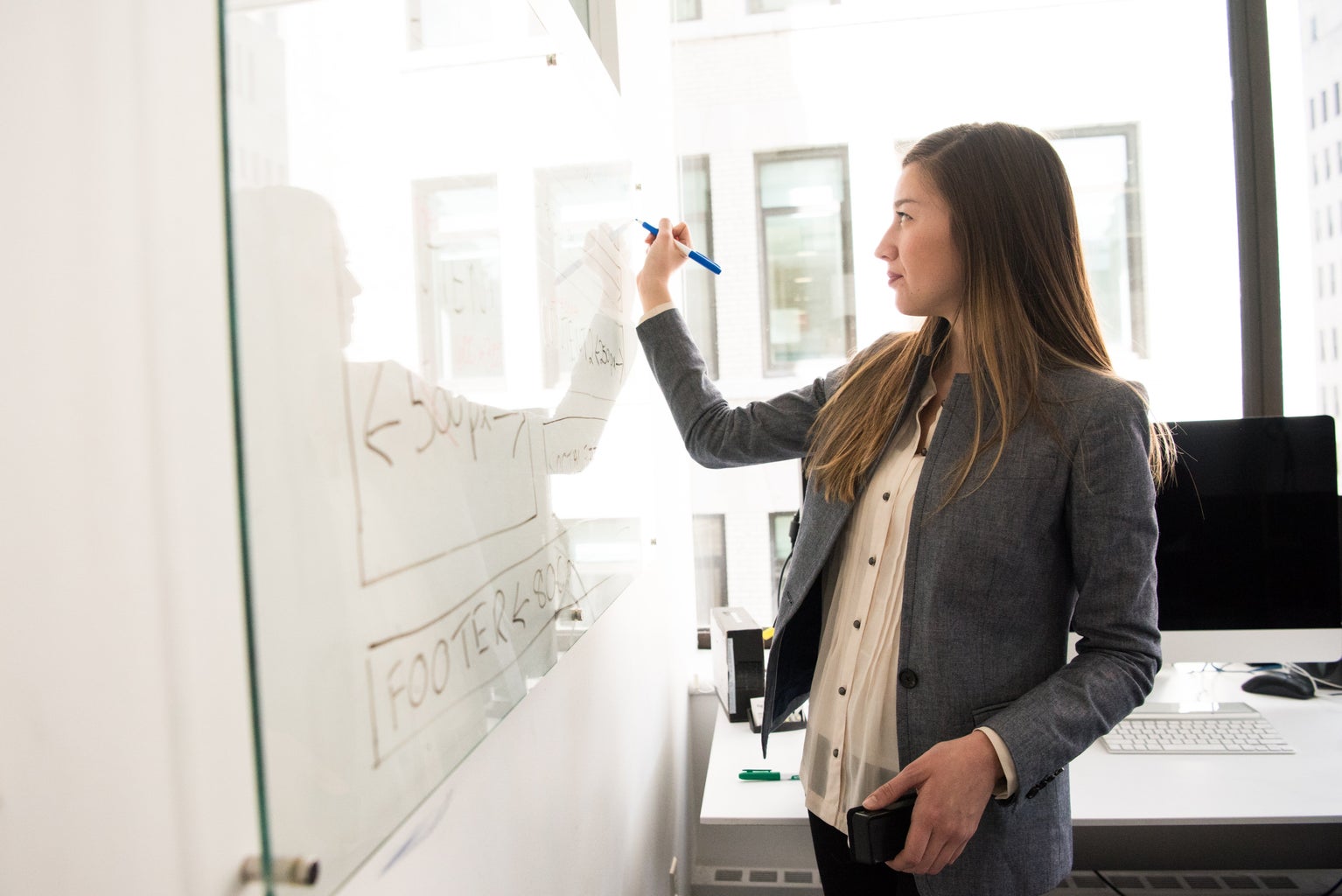 Her Campus (HC): So, I haven't seen you since before you graduated—I'm not crying, you're crying. What have you been up to lately? What's the "real world" like now that you're done with school?
Michaela Newell (MN):  Hailey Seipel! What an honor! First off, I miss you and we still need to have that dinner date we keep talking about. I miss your face, the other faces on campus and Winona State University. 
After graduation, I spent one whole week in Winona, enjoying every possible moment with my friends in the places I love. I had plans to move out of state with my best friend, Moriah. Plans ended up falling through, so I made my way back to Rochester to work at a local garden center where I have worked for seven years now. 
During my stay at home, I spent a lot of time applying for jobs, working and spending some quality time with my family. Things fell into place, and now I have spent five months working for the Fastenal Company in their Human Resources Department. I recently moved back to Winona and have been hanging out with my friends, attending WSU Alumni events and reading lots of books!
HC: Wow! That all sounds amazing—I'm so happy for you. Let's go back to when you were still a Warrior. What organizations were you a part of during your time at WSU? Did you hold any leadership positions?
MN: I was heavily involved on the Winona State campus, as well as in the Winona community.
My sophomore year, I became involved in Winona State Ambassadors Honorary. I was giving weekly campus tours to prospective high school students and their families, providing extensive knowledge about the university, facilities and other related topics. My senior year, I was able to obtain the Secretary position. In that role, I was able to manage the honorary budget and monitor their social media pages. Our group plans a large event each year called PALS Weekend, which allowed me to plan engaging activities for the students attending. All of this couldn't have been done without my fellow Executive Board members, and fellow Honorary members. 
I was also heavily involved in the Communications Department. I was a member of the Communications Club and Secretary of the Communications Honorary, Lambda Pi Eta. I was able to build strong relationships with those in the Communications Department, both faculty and students, and learn more about the area of study. 
Fall of 2017, I was a Student Orientation Leader, where I had the opportunity to lead 20+ students through the orientation program and introduce students to the place they would call home for the next four years. 
Outside of the campus, I also became involved at Pleasant Valley church, attending H2O most Mondays, and volunteering in Kid's Ministry every other Sunday. During the week, I held a job at Central Lutheran Child Care Center, working in the Preschool 2 classroom (four- to five-year-olds) as an Assistant Teacher. I spent about 20-25 hours a week building strong relationships with the children and their families. Being called "Miss Michaela" was one of the most rewarding things of my college career. 
HC: You were quite a busy lady! How soon after graduation did you become employed? Were you expecting it to take longer? Did you have any backups in mind while waiting for a full-time position?
MN: After graduation, I moved back to Rochester and worked at Sargents Gardens, a local landscape nursery where I have worked for seven years. I spent most of my time living with my friend, Rachel, and her family. Her parents were so helpful in the transition to the "real world" and even helped me apply for many jobs. My parents were also very helpful, constantly empowering me and giving me the best advice. I put out 100+ applications out of state, and rejection letters soon followed. It was hard. I knew that I was a strong candidate, though; I was very involved in college and in my community. Just as I thought life would look up, something changed my family's life. On the Fourth of July, my step-father had a stroke. It was tragic, and being the oldest sibling, I wanted to make sure I was taking care of my mother, my three younger siblings and our dog. I told myself that I did not want to move out of state because I wanted to make sure my family was taken care of. 
I was employed with Fastenal about two months after graduation. My manager had reached out via LinkedIn and asked me to apply to a position on her team. I accepted the position in June and started July 15, 2019. At the rate I was going, I thought it would have taken much longer! Luckily, I did have a job back home and they were so great. I was able to work until I was able to find a job to start my career. College students always joke, saying there are going to live with their parents until their 40 years old, but I am super thankful for knowing my parents wouldn't leave me on the streets after graduation!
HC: Tell me about your current job position: Where do you work? What drew you to that company? Was it your first choice? What does your average day look like? 
MN: I work at the Fastenal Company in the Human Resources Department on the Diversity and Compliance team. My manager, Melissa Skadson, had messaged me via LinkedIn, as she saw my graduation post. Days later, the IT manager from Fastenal was visiting Sargents Gardens in Rochester and mentioned Fastenal was hiring in the Human Resources Department. The kindness of these two individuals drew me to apply. 
Once I had my in-person interview with my two current managers, I knew I wanted to work for the company. This company not only has four strong core values (Innovation, Integrity, Ambition and Teamwork), but also it is well-known and America's largest fastener distributor. 
Now, was this my first choice? I am going to be honest… no. My dream was to move out of state and find my dream job. But am I glad I made this choice? Of course—110%. My co-workers, management and fellow Fastenal employees are amazing, and I wouldn't trade this job for anything. 
Every morning, I try to wake up around 5 a.m. to head to SnapFitness for a quick workout. A workout in the morning has helped my mental health but also it prepares me for a day at the office. Once I am showered and have breakfast in hand, I head to work. I arrive at my desk around 8 a.m. – 8:30 a.m. and set up my computer for the day. My job requires me to be in a phone queue. Throughout the day, I am answering phone calls from candidates around the world completing phone interviews. I take about 30-40 phone calls a day from those seeking jobs and hiring managers who need their questions answered. Our team also posts jobs for all 3,000 locations at 9 a.m., 1 p.m. and 4 p.m. Each day, I screen about 40+ applications, reading through cover letters and resumes, ensuring that candidates are meeting all the job posting requirements. My coworkers, Abbe, Nina and I switch off days in which we post to the colleges in the tri-state area. Abbe and I also run our internal job boards, where we send job postings to individuals in the other Fastenal buildings. One of my favorite duties is helping run the Fastenal Careers Facebook page. Michelle, Kylin and I create content for the page each day and track our likes, follows and comments on Facebook. 
You may also see me on campus or in the community promoting new opportunities, as I am also on the recruitment team. I have various other tasks including working closely with my hiring managers in the Southern half of the country (TX, LA, NM, KS) reviewing their interview notes and, at this moment, we are working on Affirmative Action Plans for the locations that have 50+ employees. I am constantly in and out of meetings each day, working closely with those in the company.
After a long day of work, you can find me spending quality time with my friends, meal prepping my dinners for the week, watching Hulu/Netflix/Disney+, reading a book or Pinteresting! 
HC: I'm so happy that you're passionate about what you do! Did your major/minor program at WSU prepare you well for your current job position? If yes, how so? If not, what have you learned on-the-job?  How did your extracurricular involvement at WSU prepare you for your current job position?
MN: My life looked a lot different in my dreams. I dreamed of working for a non-profit organization that helped children and their families. I am not even sure what that would have looked like in real life, but it was my dream. 
I chose the Communication Studies program because it was a degree I could do anything with (hence the motto of the Comm. Studies degree: "Your degree for life"). When people asked me what I could do with a Communications degree, I said, "I can do anything!" So, why was it so hard to pick a career path? I knew I loved people and I had a passion for talking to others, and the Communications program taught me just that. All my Comm. Studies classmates and professors taught me to have courage, strength and voice. Communication Studies taught me how to communicate with individuals and groups of people. I was able to walk confidently into Fastenal with life skills that weren't just taught in the classroom, such as interpersonal skills, creative thinking, decision making and problem-solving. 
My sociology minor allowed me to learn more about our society and how different organizations are run. Although I don't work directly with children at Fastenal, I use those skills in my everyday life, whether I am volunteering or babysitting. That minor has helped me advocate not only for children, but for other individuals and myself. 
Now, I know what you are asking yourself: "Michaela, you don't have a Human Resources degree! How did you learn everything relating to the business world?" That came with time. My co-workers became the best resource, and Fastenal is really great about training from within! Human Resources is all about relating to individuals and being an active listener, which was something I was able to learn in my Communications program. I am still actively learning, and I hope to never end. 
Winona State Ambassadors was the most beneficial to me. It's not all about walking backward to give a tour of the campus—I learned how to actively recruit for my campus, and now I use those skills to actively promote Fastenal. I learned how to plan large events, manage a budget and develop strong communications skills. One skill I never thought I would use again was taking notes at a meeting, in which I did for Ambassadors. Now I take notes for our team meetings and make sure that each individual is understanding what was covered! 
HC: That's such a relief that you walked away with those skills, but give it to me straight: What's it really like to have a "big girl" job?
MN: The phrase "big girl job" is scary! But it is so fun. I have felt a serious boost of self-confidence and empowerment, and I am excited to begin this next journey of life. A lot weighs on my shoulders, especially because Fastenal is a federally contracted company, so there are a lot of responsibilities and rules I must follow. This has been a learning process. Having a job is nothing like college, but you are still continuing to learn something new each day.
Not only is my job "big girl," but also so is life. I am in charge of paying my own bills, making my own dinner (unless Mom sends me home with leftovers), scraping off snow from my own car in the winter (my dad used to do it for me before school), and managing my time and resources. It has been a blessing seeing life come together when I spent many nights crying thinking I would never be successful. 
HC: What steps did you take during your final year at WSU to seek employment post-graduation?
MN: I am going to be honest with you: I just had some strong faith that I was going to receive a job. My senior year, I completed an internship with Safe Families for Children of Minnesota. This internship was based in the St. Paul/Minneapolis area. This non-profit organization works with volunteers in the community to provide safe options for children. It helped me learn about how a business is run, how to review applications, and it even gave me phone experience. 
Once I returned to school, I was working at the local daycare, investing in the clubs and volunteering at my local church. I wasn't really attending job fairs or events, but I wish I had! Career Fairs are crucial and allow you to network with individuals who are interested in investing in you. It allows you to learn more about the companies, the individuals who work for those companies, and how you can make an impact there. I highly recommend that you check out the job fairs that WSU has to offer. The individuals in the Warrior Success Center work hard to create these job fairs for your benefit. 
During my senior year, I met with Charlie Opatz in the Warrior Success Center to review my resume more than once. I also met with WSU faculty whom I had created great relationships with and asked them for advice. Winona State University offers many different resources for you to use.
HC: Okay, last question: What's your best piece of advice for our female WSU students who are worried they won't find a job after they graduate?
MN: If you are a human being, which I am assuming you are if you are reading this, you possess positive and negative emotions. Some of our positive emotions include joy, happiness, anticipation, hope and gratitude, but we often tend to mix in the negative emotions as well, such as fear and sadness. There was a lot of anticipation for the future, but I was also hopeless that my future was not going to align with my dreams. I spent many nights crying to my parents, but things ended up falling into place. I promise they will for you, too. 
Don't compare yourself to any of your classmates and friends because everyone has their own place in this world. Everyone jokes that they don't want to work at McDonald's for the rest of their life, but McDonald's wouldn't be able to run without its employees. Everyone has a place in this world—it may take some time for you to step in, but once you do, you will be able to walk with full confidence. One foot in front of the other, wake up and remind yourself what you are grateful for.
One of my favorite quotes is "The reason I am here is because the people who love me did not give up on me." People will come and go, but the good ones will stay. I would not be successful without my parents, my siblings and my family. I am thankful for all the individuals Winona brought me and for every single one of my best friends who gave me the best memories and lifted me up when I needed it most.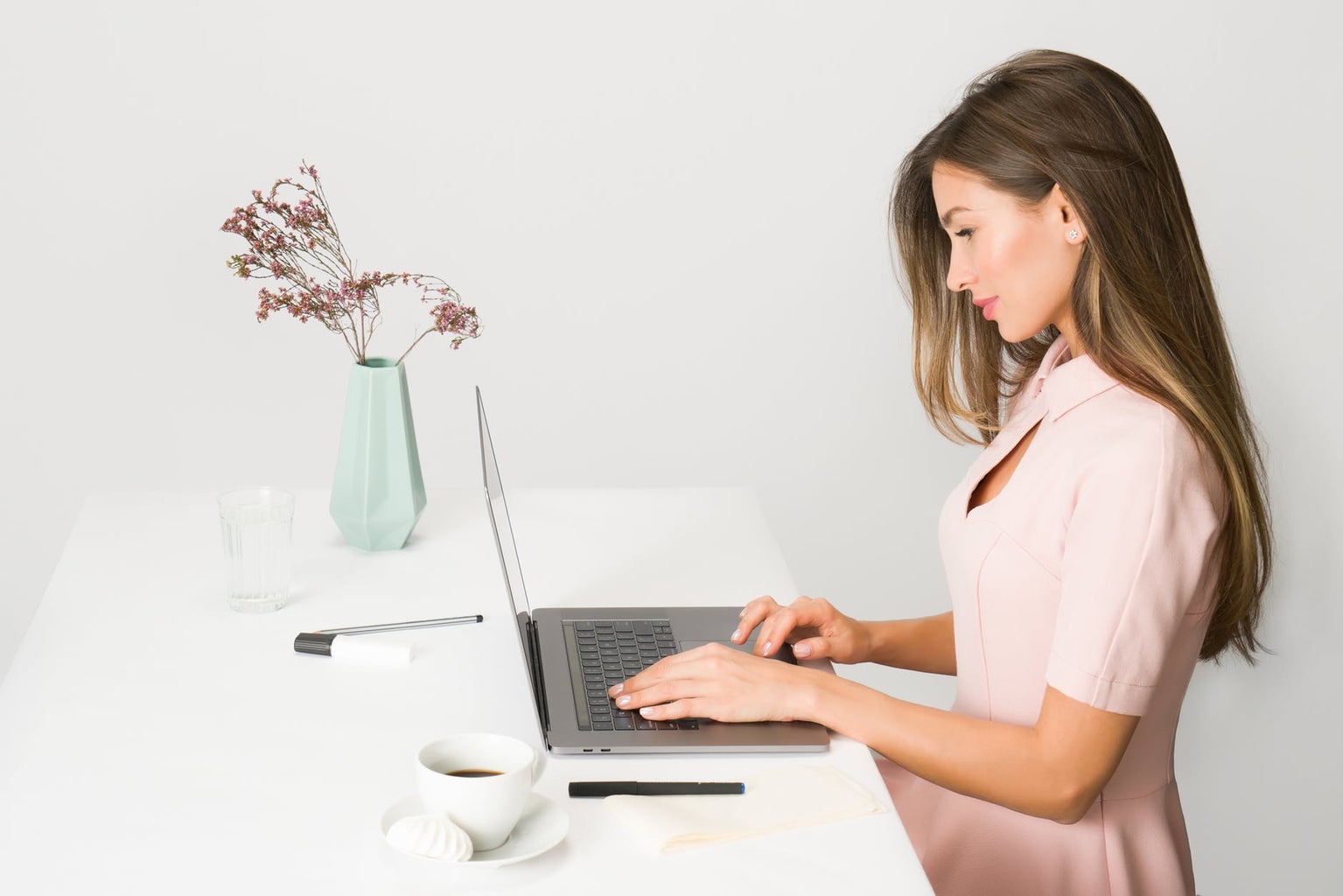 Michaela, thank you so much for sharing your story. My hope is that our fellow female WSU students will be inspired and ready to find a job post-graduation because while it may be a little scary, it is, in fact, possible!
Psst! Fastenal is always hiring, by the way! Our headquarters is located in Winona, which is also where we employ individuals, both full-time and part-time while going to school, in Accounting, Finance, Human Resources, Information Technology, Supply Chain, Product Development, Marketing, Sales, Quality/Engineering, and more.
You can check out our job listings to search for any open positions in the Winona area. Fastenal is great if you are looking for part-time work, as our Manufacturing plant and Distribution Center are open 24 hours a day, seven days a week. 
We also offer a unique program for Winona State students, the Cooperative Internship Program! This program is offered to freshmen and sophomore students. You start in the Distribution Center for nine months and rotate into multiple corporate positions for nine more months, lasting until you graduate. This program is able to fulfill your internship credits, and it ultimately hopes to offer you a full-time position upon graduation. Contact [email protected] with any questions!