I Went to Church for the First Time and This is What I Thought
Okay, I'll admit that the title of this article isn't entirely true. Until I was three years old, my family went to church regularly in our small Michigan town before my mom and I moved to Las Vegas. Sure, we tried to find a new church, but for some reason, it just never panned out. I dabbled in the Youth Group experience for a few months in middle school once we moved back to the Midwest, but besides that (and a funeral), I haven't been to a real church service since I was teeny-weeny.
I recently changed my major to social work and had barely any volunteer experience under my belt. I didn't even know where to start! Did I have to Google volunteer opportunities in Winona? Or how about, how to help other people without even leaving your bed? Luckily, my friend, Taylor (who is pretty much my bestie), told me about a community she's a part of that has many volunteer opportunities for students. Perfect!
(Taylor and me, May 2018)
If you've ever hung out with Taylor, you'd know you can't walk two feet with her without her calling out a greeting to some random person that you've never even seen, before turning to you and saying: "They go to the LCC."
What's the LCC, you may ask? Any student at Winona State has been (or should have been, if you haven't already) to the Mugby Junction across from main campus on Huff Street. And if you've been there (which you really, really should), you've definitely seen the room attached to it with a giant chalkboard wall with beautiful drawings and script: Welcome to the LCC (Lutheran Campus Center). That's the LCC—super close to school and super close to good coffee (or Wingleberries, if you're like me and don't like coffee).
Besides the volunteer opportunities, I was drawn to the LCC because of how many people made connections there. Throughout freshman year, I made about five friends; I'm determined to change that this year, so I took every Sunday off from work and reserved it for homework and church.
(Speaking of connections… A group of LCC friends Halloween, 2017)
Now, one thing you should know about me before I get started is that I do believe in God, but I also believe in science. I'm not religious, but I pray and I'm extremely thankful for all the opportunities I have had and will continue to have. However, the thought of going to church made me feel extremely anxious. Throughout that Sunday, including an out-of-the-way pit stop at Fazoli's in Onalaska, I kept asking Taylor if I really had to go. Meeting new people was not my forte, but she still insisted that I attend.
Six o'clock in the evening is meal-time at the LCC where I met a few of the people involved. Before eating, we said a quick prayer which I knew in the back of my mind would happen because I was always reminded not to eat right away, in case the religious great aunt and uncle wanted to say a prayer first at family gatherings.
Dinner was tacos, but because Taylor is a newfound vegan, her presence convinced me to try meatless "meat" crumbles which actually tasted pretty good. However, I can't commit to the vegan life because I also loaded up on cheese and sour cream which are essentially the foodie loves of my life.
Pretty soon, more people started to show up for the service that started at 7 PM and we all sat in a huge circle around a table with many knick-knacks and a piece of a tree. As soon as the wood was brought out, many people made comments about how they were so disappointed that "it" was gone, and one person even stated how she stole a branch! I very quickly learned that this was part of a tree that had a great significance to many people at the LCC, and, unfortunately, the city of Winona cut it down this year.
(Corrine with a group of students from the LCC at the tree prior to its removal)
The sermon started out with a prayer to the native people of Winona, giving thanks for letting us use their land that sat underneath the LCC building. This intrigued me because whenever I had gone to church—granted, it had been a long time—no one had even given a breath of mention to the indigenous. In our country, many people forget that Native Americans were on this land first, so I believe that it was extremely important to thank them and give acknowledgement.
The pastor, Corrine, also included a super tattoo-worthy verse that really spoke to me: The light shines in the darkness, and the darkness does not overcome it (John 1:5). This stood out to me because, like many people, I have been through a few difficult times in my life, and I am a firm believer that things will always get better. As I said earlier, I was very nervous to go to this service, but once that verse was read out loud, I felt immensely more comfortable being there.  
(Table in the center of worship)
Throughout the service, there were a few songs thrown into the mix. I wouldn't say I'm a bad singer, but I have a very, very difficult time matching pitch and singing along to printed music. Needless to say, I sounded like a singing whale, and I felt bad for the person sitting next to me that had to listen (sorry girl)! I also have a difficult time reading in dim lighting—which was where we ended up sitting, of course—and when I couldn't read the music anymore, I didn't want to look like a doof with the paper two inches in front of my face, so I just sang whatever sounded like it might be right. I didn't want to look like a dork, but I sure did sound like one!
Next came Communion, and boy, was I confused! In the movies and books, Communion was reserved for the Catholics; in the few Lutheran churches I had been to, I couldn't remember ever doing that. I asked Taylor what to do so many times that a conversation started with a few other people about tips on how to avoid dripping wine onto your clothes and how one girl loved the wine so much that she tried to soak as much of it as she could into the bread. As Corrine and her helper made their way throughout the circle with the bread and wine (the body and blood of Christ, respectively), I watched intently at everyone who had their turn before me, not wanting to mess up. When they got to me, I took my piece of bread and dunked it lightly into the wine, mumbled an awkward thanks, and sat down.
"Allie, you're supposed to eat it before you sit down."
So much for not wanting to mess up! I quickly put the soaking bread in my mouth and my face instantly crinkled. I am not a fan of alcohol, and I maybe didn't dunk my bread as lightly as I had thought.
After Communion and the rest of the service, Taylor shook my hand and told me Peace. "You're going to hate this so much," she told me. Hate what? Hate the fact that she shook my hand? And then I suddenly understood as what seemed like everyone made their way over to me.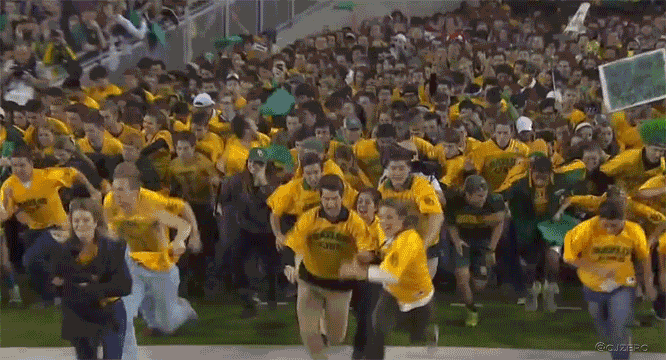 I stood in the same spot with wide eyes, shaking the hand of everyone who stuck their hand out in my direction and uttered my peace as well. Taylor was right: I did hate it.
Maybe hate isn't the right word. I severely disliked it.
But besides shaking hands with so many people I didn't know, I really did enjoy myself and the opportunity to meet new people. It felt nice to be in a room full of people who believed what I did and had many of the same values. I liked it so much that I even went to the Family Weekend service (but I skedaddled before the dreaded Peace! handshake-a-thon)! All in all, it was a great experience, and I'm very glad Taylor introduced me to a great group of people to worship God with.
Peace.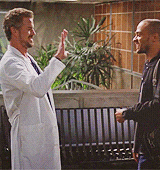 Header courtesy of the Lutheran Campus Center Facebook page
Pictures 2-5 courtesy of Taylor Stumo-Langer