Everything I Have Learned from Being a Sports Reporter
During my junior year of college, I took a class that asked me to turn in a version of my resumé as an assignment. It was at this point that I realized something: I had almost nothing to put on my resumé except for my education. I had heard so many times that it is important to stack your resumé with a lot of different things to have a better chance of getting a job, but I had no idea where to start.
I took a news writing course for my minor in public relations, which was interesting, but the thought of joining the school newspaper was intimidating. It was at this point that my brother gave me the sage advice "If you never get out of your comfort zone, you will never grow and change." I already knew this, but it is really hard for me to get myself out of my comfort zone. Joining clubs full of people who already know each other is scary (but it doesn't have to be).
I decided to suck it up and send in an application to the editor-in-chief. He responded almost immediately and I was able to set up an interview with the news editor, whose section I wanted to write for. The interview went well, but afterwards I got an email asking me if I wanted to write for sports instead because they were low on writers in that section.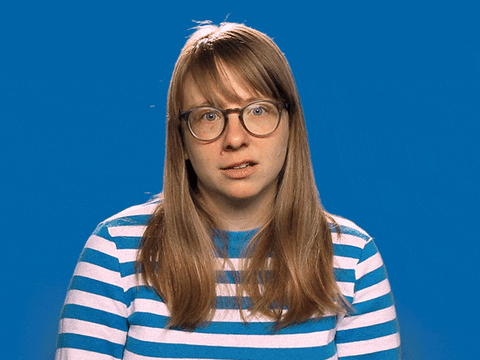 This was similar to my reaction. I have always been a fan of sports but I do not consider myself an expert by any means. I was nervous to say no because I wanted to go through with my plan of joining an extracurricular activity, so I decided to just go with it (and I am so glad that I did).
My first assignment:
I am not going to lie and say it was easy. My biggest tip in any situation is the age-old saying fake it 'til you make it. That is 100% what I did. This does not mean you should not try. My first assignment was women's rugby, a sport I had never seen played before. What is important is to do as much research as possible to try to prepare yourself beforehand. I looked up past articles about rugby and looked into how they were doing in the past and went off of that information. I got a lot of good answers by asking questions like:
How is this season going?

How do you think this season will be compared to last season?

How is everyone performing together as a team?
These were just some basic sports type questions to get them talking.
The interview itself is a whole different story. I was terrified to talk to these strangers; I was sweating and shaking.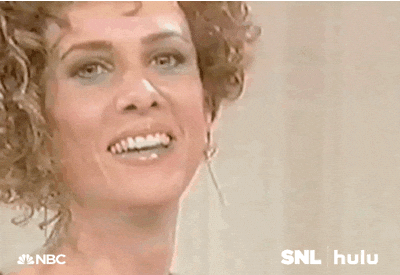 On the bright side, the coach and the players were very nice to me. Most people just want to help you as a reporter. They want to give you good answers so that you can write a good article about them or what they are a part of.
My most recent assignment:
There are good and bad experiences with anything, and in the fall I was assigned a sport that never contacted me back to schedule an interview. This made it really hard to write good articles and I got to a point after eight weeks of trying to contact them that I no longer thought they cared.
This led to a mistake when I was assigned my most recent sport: women's basketball. I was jaded after my recent experience and I just assumed this one would be the same. I sent the coach a list of questions (assuming he wouldn't want to meet with me, let alone respond), even though I knew that the best way to interview people was in person.
I got a response (shockingly) but it was not the response I had expected. He sent me a somewhat rude email about how I should have asked him to meet in person before I sent him a list of questions. I knew he was right, but I was still embarrassed. I set up a time that day to meet with him.
I was terrified on the way to this meeting; not only was I meeting with someone I had never met, but also I was meeting with someone who had just sent me an unpleasant email about my work ethic. He spent the first 10 minutes of the meeting scolding me (it felt like a lecture from my dad) about how I need to learn the manners of the world. This was hard to sit through since I knew better than what I had done in the first place. I sat through the whole thing thinking I had ruined the best source of information that I would need for the next few months.
It turned out, though, that I was wrong. After he finished scolding me, he said that I had written the best article last week about the women's basketball team that he had ever seen come from the student newspaper. From there on out, the conversation turned around. He told me how much he wants to work with me and help me in any way he can. He handed me a typed out response to every question I had emailed him and gave me his personal email and phone number if I were to need anything else.
Although this entire situation was incredibly embarrassing, I learned a lot from it. Do not assume everyone is the same based on previous experiences. I have had issues throughout my whole student journalism career trying to find people who will speak with me. This does not mean that no one is willing to work with me. This coach not only took the time to meet with me and teach me a lesson of sorts, but also he has been the best source I have worked with so far. He lets me interview him and the team after the games by the locker room alongside the professional reporters. This relationship has taught me so much and given me the best content for my articles. Better yet, if they have an away game, he responds to my emails within an hour or two.
I had never even thought to ask to interview the coach and team immediately following a game before. I did not even know that was a thing until the coach emailed me to meet him at the locker room after the game. He made me feel a lot more comfortable when he gave me a little side hug and thanked me for coming to the game. He even asked me how my winter break was and how I was doing. This shows how working hard can completely change someone's perception of you. He thought that I was just another student reporter that did not care, and I was able to prove to him that I was going to do the work.
I can personally say that interviewing people in person is way more intimidating than sending an email. The positive side of this is that you become way more confident as a person and a reporter. I had to learn to come up with my questions in five to 10 minutes immediately following the game; this is exactly how real reporters have to work, in very small time crunches. It was hard at first. I would ask some weird questions, I would be shaking my phone as I held it to get the answer, and I would be dripping in sweat. But the more you do something, the easier it gets. I kept going, I kept doing it, and eventually when I did it this last week, it was EASIER.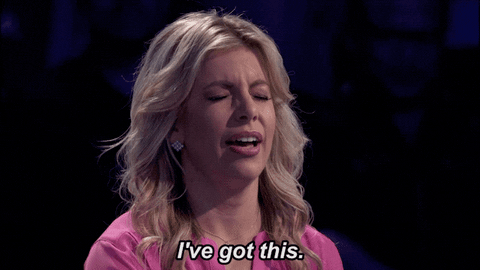 The best part about it getting easier is I felt even more comfortable than the guy who was there to interview them for the daily newspaper in town. It is his job to do this all the time, and even he was stumbling and rambling over his questions. I was able to take control of the interview and ask the questions I wanted to ask because he was intimidated. It felt so good knowing that I have gotten to a point where I am comfortable doing this. It is such an important life skill to be comfortable in your own skin, knowing you know what you are doing, and being able to talk to people confidently.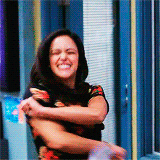 The biggest takeaway from this is that there are nice people out there who WANT to help you. He does his best to get me everything I need, not only so I can learn and grow as a writer, but also write the best articles to represent him and his team. I understand now why he spent the time early on to meet with me and tell me how he feels about the situation. He said that women's basketball got poor representation in the newspaper before compared to men's (even if their season was better), along with there being multiple times over the years that the student writers would get so many facts wrong that it did not seem like they cared or even watched the game. He wanted to gauge how much I really cared about the sport and its correct representation. I am so thankful to say that through my hard work with this sport (the hardest I have worked for any so far), and through his help getting me the quotes I need, I have been able to write long articles representing their team each week and have been given two cover stories instead of the men's team getting the cover.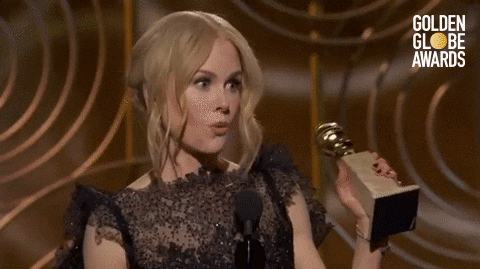 I can honestly say that hearing that the women had been underrepresented in the paper pushed me to make sure that did not happen this year. They work just as hard as the men's team and deserve the same praise. This has easily been the most amazing and rewarding experience being able to work with this team.
What I have learned:
I have only been writing for sports for a little over a year now, but I have learned a lot and grown so much more confident in my skills.
Yet again, fake it 'til you make it. One trick I have learned about sports is that you do not have to know everything about a sport to interview people about it. If you can get the basics down and just ask more general questions about it, you will get some good content.
Getting out of your comfort zone is GOOD. I was able to develop a different set of writing skills working for the newspaper. It is also super gratifying to see your name printed in a newspaper every week (even if it is a college one). Not only did I learn a lot and grow as a writer and a person, but also the people I have met at the newspaper are actually really nice and a lot less intimidating when you get to know them.
If you are going to do something, give it your all. People are thankful when you do a good job. I started covering women's basketball about 11 weeks ago and they were so happy that I actually put in the work to write good articles for them. (In the past, they did not have the best representation in the newspaper nor did they have people willing to work with them and support them by coming to their games.)
Let people help you. With the help of the coach and my brother, I was able to learn so much about women's basketball. I had always been a fan of basketball and I played when I was younger, but it had been awhile. Reaching out to my brother (basketball fanatic) was one of the most helpful things I could have done. I asked him for a list of things to look for in any game situation, along with watching the first few games with him, having him look through my work, and helping me to word things better and use the right terms. After doing this for a couple articles, I felt more confident to do it all on my own. Do not be afraid to ask people who are more knowledgeable than you for help. This helps you to become better in any situation. It is not a weakness to need help.
In any situation, you can learn something from a professional. If you want to learn about sports reporting, listen to professional sports reporters! They know what they are doing and they can give you ideas on what you should pay attention to, what is important about games, and what kinds of questions you should ask in interviews. This is something I learned watching the streams of games, watching professional games, and doing interviews with professional sports reporters for the local newspapers. I was able to learn to keep it simple but informed.
STAY CONFIDENT. If you act like you know what you are doing, the people you are interviewing will be more comfortable. They will feel like they can trust you with their answers and any future article you produce. You got this!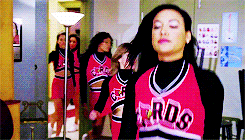 Overall, I cannot say enough times how happy I am that I decided to get out of my comfort zone.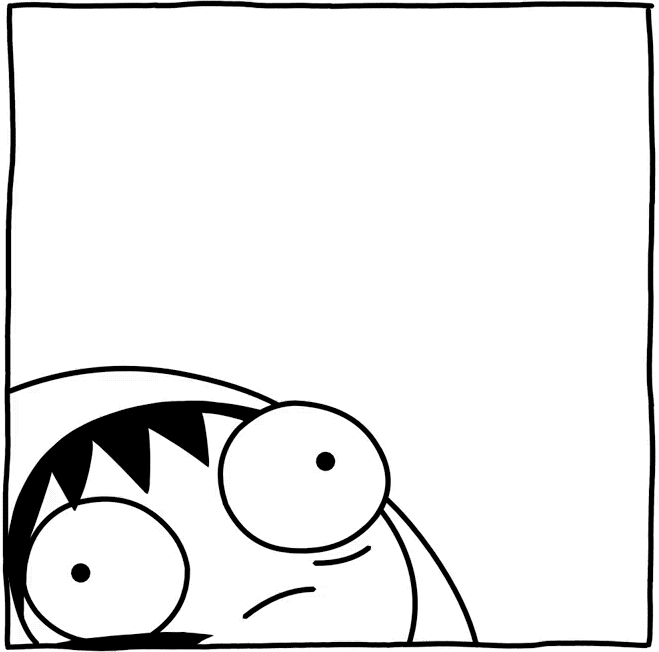 This GIF is true. I am so thankful for the experiences I was able to have all because I just joined a club on campus. I was able to grow tremendously, and find a secret interest of mine in sports journalism. I was in a rut for a long time when no one would contact me, but since I have been finally able to write the articles the way they should be, I have been having a blast. I would recommend to ANYONE if you have any hobbies or interests to join a club or a group, or make your own. The end of my college experience would not have been the same without the clubs that I joined (guess what, I am able to even write this article because of a club I joined). Although I wish I would have done it even sooner, I hope I motivated you to find your new niche before it is too late.