Coming to a Close: My Most Challenging College Semester
Fall 2020 Semester is finally coming to an end. And it was NOT easy.
To put it simply, I hate online classes. I tried an online school my freshman year of high school and did horribly. So when I found out that nearly all classes were going to be online for Fall 2020, I nearly dropped out of college.
From the start of the semester, I forgot numerous assignments, missed multiple deadlines, and dropped out of a class. Before you say anything, I had a planner and wrote every due date down. However, getting out of my room and going to in-person classes was the only thing that kept my depression subsided during the school year. Therefore, a lack of schedule, relatively little contact with other people, and the inability to receive immediate help on homework questions had consistently caused my emotions to spiral out of control and allowed the depression to kick back in.
To be quite honest, I have no idea what my overall grades are in half of my classes. I know I passed all of them because I didn't receive a grade below a C… but I have no idea what the final transcript will say when all is said and done.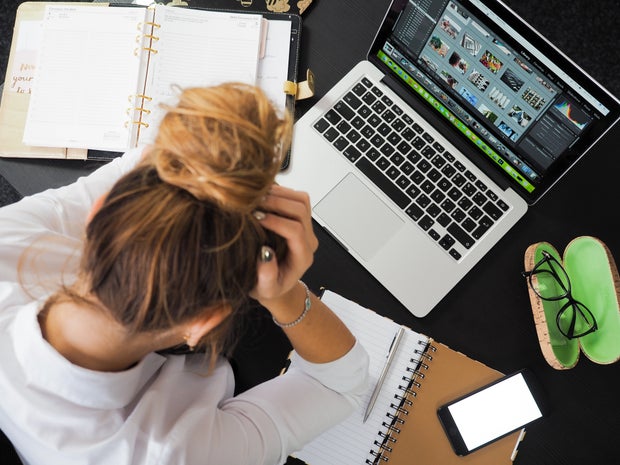 Photo by energepic.com from Pexels
Despite my inability to be a "perfect" student, my professors were extremely understanding. So, to honor them, I am going to tell you the things they did to help me.
1. Dr. James Williams (Jim)
He was my THAD 141 (Oral Interpretation) professor. This class was a hybrid class with workshops and final in-person performances, but the lectures were on Zoom. 
What hasn't Jim done?! I had to isolate for ten days—twice—and Jim allowed me to reschedule my in-person performances without hesitation. When we were in our Zoom class, he left plenty of time for us to ask questions too. He never made us stay the entire scheduled Zoom meeting time because he understood how hard it was to focus in a Zoom class. On top of all that, he was such a kind-hearted soul. He was always understanding and was continuously trying to make us feel comfortable before, during and after our performances. 10/10 a great guy and professor!
2. Dr. Liberty Kohn (Liberty)
This man was my professor for ENG 323 (Multimodal Composition and Literacies). His class was an asynchronous online class. The thing I had the most trouble with was posting on the discussion boards. I turned in my projects on time and received a decent score on them. I have yet to come upon a circumstance that Liberty isn't understanding about. One time, I told him I missed the deadline because my depression got the best of me. His response was, "Of course you can have an extension." Then he continued to remind me that we all need a support system in such troubling times, and he hoped I had one. If not, he was there for me. He was such a sweet and caring professor. 10/10 would definitely take again.
3. Dr. Jerry Redman
I had Dr. Redman for EDFD 441 (Curriculum, Instruction, and Assessment: K-12 and 5-12) which was completely synchronous online. While I didn't get to know Dr. Redman as well as some of my other professors, I enjoyed his style of teaching in class. He always answered questions thoroughly and to the best of his ability. Even through some of my mistakes, he never made me feel inferior or stupid. You may be thinking that should be an automatic response, but I have had plenty of professors who make students feel stupid because of an incorrect answer. Dr. Redman is an amazing teacher. 
4. Dr. Megan Sinning
She taught EDFD 421 (Classroom Management: K-12 and 5-12). It was asynchronous online. 
Dr. Sinning was always understanding. I turned in a late assignment once, and she accepted it. I asked her for an extension, and she said, "Life happens," then continued to give me the extension. I am forever grateful for this woman.
5. Dr. Jennifer Anderson
She was my professor for GEOS 106 (Astronomy). This class was synchronous online. 
Dr. Jennifer Anderson was and always will be a GODDESS! I am so beyond grateful for her. Her motto this semester was "honesty, flexibility and compassion." I can tell you without a doubt that she held true to every aspect of her motto. She was constantly extending deadlines and showing compassion to everybody in the class. This was my easiest class this semester because she explained everything in perfect detail and was always understanding. If there was an award for best human—or even best professor—Dr. Anderson would 100% have my vote.
To put it simply, I would not have passed this semester if my professors hadn't been as understanding as they were. Every time I would get out of a depressive episode, I would feel like a failure, but each of the professors above reminded me that life happens. 
It is okay to fall behind once in a while, and it is normal to feel overwhelmed with college—especially during such chaotic times. I am beyond grateful for Jim, Liberty, Dr. Redman, Dr. Sinning and Dr. Anderson! If you have the chance to take a class with them or somehow have them in your life, I highly recommend you do.