Combatting the Cold: My 5 Favorite Products to Brave Blistery Minnesota Winters
Besides the use of the phrase "ope" and our love of casserole—because I will refuse to call it hotdish—the third most dependable part of Midwest living is the winter season. Whether it decides to make its first dreaded appearance in October or finally depart in May, one thing is for certain: you cannot survive (happily) if you don't have some go-to products in your arsenal… besides a shovel and parka. 
Here's a list of five of my favorite products to brave the hellscape of this season. And remember, sadly...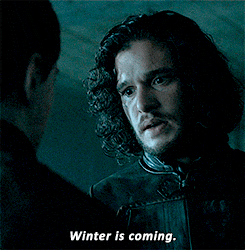 I hope this article provided you with some insight on how to survive the interminable winter! Bundle up and try to make the best of it. Also enjoy this GIF of Olaf being extremely relatable.
GIFs provided by Giphy.com