Like everyone else in college, this semester didn't look quite the same for me. Instead of living in a dorm on campus and surviving off of dining hall food, I spent my semester in a house with my friends doing online learning. Although there were many things I was looking forward to with this new semester, there was one that I was absolutely dreading — cooking my own meals.
I really, truly cannot cook. I do not enjoy it, I usually burn all of my food or set off the smoke alarm, and I can never get the portions quite right when I'm cooking for just myself. Nevertheless, I had to suck it up these past few months and figure out a least a few meals I could manage without completely losing my mind. For those of you who are just like me and completely dread cooking, maybe these suggestions could help you out in the future:
Anything with chicken. It took me about 1 month to actually buy my own pack of chicken because I'm deathly afraid of salmonella, but once I did, I never went back. I bought boneless, skinless chicken breasts and would cook them on the stove with a little oil and whatever seasoning I could manage to find. I usually cook my chicken on high heat, but if you are smart, maybe cook it on medium/high heat for 5-7 minutes (or whenever you think it looks cooked … I really just eyeball it). Once those puppies are cooked, (or in my case charred to a crisp), I would pair my chicken with pretty much anything. Rice, lettuce, pasta and tomato sauce, you name it. It's so versatile!

Grilled cheese and tomato soup. This one is actually harder than you'd think, because you need to manage to not burn the bread yet still melt the cheese, but the secret to that (I have found) is a generous knife full of butter on the outside of the bread. I make this on a frying pan. Oh, and make sure you add one can of water to your soup and stir a lot (I actually did manage to forget the water once … it was terrible). 

Eggs! Also a very reliable one. I had to learn to spray the frying pan with Pam before starting, but once I got the hang of that, eggs became a staple of my (limited) cooked meals. The beauty of eggs is that you can eat them for any meal of the day, not just breakfast! Some of you may find this weird, but I LOVE a fried egg + english muffin + crunchy peanut butter. Nothing better. Don't knock it 'til you try it. 

Frozen wontons. All I had to do was heat them up either in the microwave or on the stove (don't forget your cooking oil here) and lather them in some soy sauce. To die for and so easy! 

Last but not least, sticking pretty much any vegetable in the oven. My favorites were brussel sprouts and broccoli, but my friends also tried cauliflower (with a little bit of cheese) and peppers.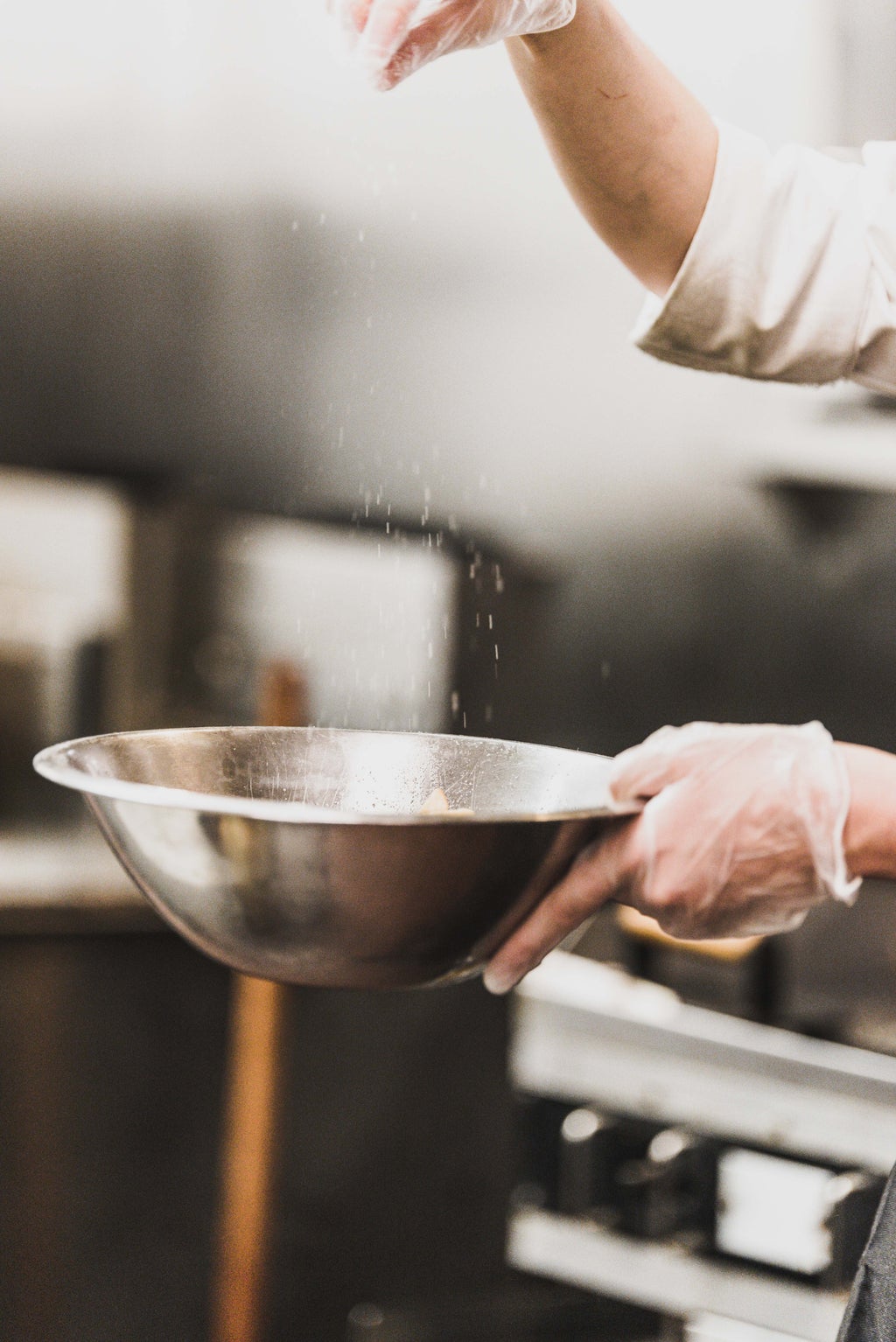 Now, I am by no means Gordon Ramsay. But this past semester made me feel *slightly* less hopeless when it comes to the kitchen. If reading this article didn't help you in any way, I hope I could at least have given you a chuckle! Bon appétit!