From Students to Residents: Williamstown Without Williams
Throughout my years at Williams, I have always found myself curious about the people who live in Williamstown as residents, frequent Spring Street shops, and come to college events, yet are not students or employed by the college. I wondered what it was like for them to live in a town dominated by the college, yet not be a part of it. Now, I find myself to be one of these people, admittedly in a very different way. 
I withdrew from the college for the fall semester in order to gain some work experience and in the hopes of getting a more normal senior fall next year with in person classes and a volleyball season. So, I currently find myself living off campus in Williamstown, as I signed a lease for a house here before the pandemic, not taking classes, not participating in team events, and unable to access spaces on campus. I work remotely for a law firm three days a week, and spend the rest of my time enjoying the outdoors and catching up with friends. 
I do feel a strange sort of physical and emotional separation from the college and from my peers. Physically, I cannot enter places I used to spend every day in, like Paresky and Sawyer. As I listen to my friends talking about classes and practice, I feel a sort of emotional distance from them, as my day to day life is a totally different experience. As I ran back home one morning before work started at 9 AM, I passed my entire team walking the opposite way to 9 AM lift and was struck by how different our lives are, when they used to be almost in lock step. As I waved to their masked faces from across the street and hurried home to clock in, I was overcome by an odd combination of sadness and also of gratitude.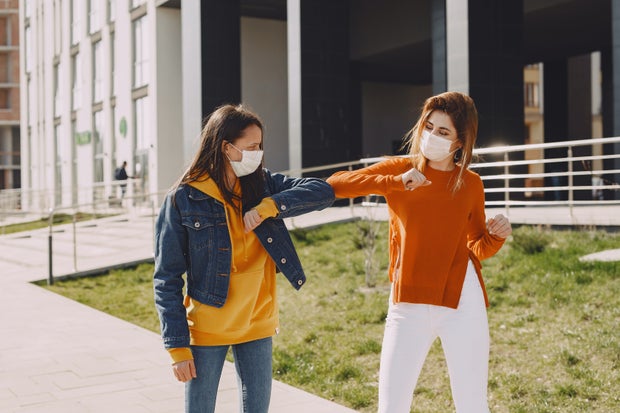 Photo by Gustavo Fring from Pexels
I was upset to be missing out on moments such as these with my team, but grateful that I have the very unique opportunity to spend time in Williamstown in a completely different way. Sundays that I once spent stressed in the library from noon until midnight I now spend reading (for pleasure!) and hiking. Evenings that I once spent rushing from class to practice to Driscoll to the library I now spend cooking dinner, going on runs, and seeing friends at Lickety or the Log. I've also realized that even though I see some friends and teammates less, since I am not in class or practice with them, the time I am now spending with them is more meaningful. Rather than rushing through our busy schedules together, we are now making time within those schedules to catch up and talk, something I never fully realized until I took a step back from the bustle of student life. 
Many seniors have opted to do the same thing as me and take some time away from classes. Two of them even live in the same house as me. I interviewed them and asked some questions about why they chose to take the semester off and how they are feeling about their decision. 
The first person I interviewed is Aspen Pierson, a senior on the soccer team majoring in chemistry. She said one of the things that prompted her to take time off was her negative experience with online classes in the spring. She didn't want another semester of majority online classes, and opted to wait for a more normal semester with hopefully more in-person classes. Like me, she is also holding out for a senior season. Many fall athletes like us were extremely disappointed with the cancellation of all forms of competition for the fall. She also expressed disappointment about her thesis advisor taking a leave of absence for the fall and the lack of the normal social events of the semester. 
However, it wasn't all about what she was missing out on. Aspen also said, "I realized I didn't need to be in school to be productive." She has certainly capitalized upon this opportunity for a different type of productivity. Aspen works as an EMT in North Adams and as a barista at Tunnel City. She is also continuing to work on her thesis and study for the MCAT. When asked about whether she is happy with her decision, Aspen replied, "Yes, I am so glad I'm not enrolled right now. This is not the experience that any of us have had in the past three years." She reiterated her excitement about being able to replicate some of her positive experiences at Williams in the spring and next fall under more normal circumstances. Like me, she mentioned missing being at practice with her team. She also misses her professors and going to classes. All in all, however, she is satisfied with her decision to take a semester away from Williams, yet still live in the Berkshires. 
Another one of my housemates, Brennan Lee, also opted to take time off, but he decided to take the entire year off. "I wanted to do something meaningful during my time off," Brennan said. "The longer time frame gave me more opportunity to do so." Brennan is a senior on the swim team majoring in biology and pursuing some of the same goals as Aspen during his time off, such as EMT training and studying for the MCAT. Additionally, he is involved in research through the Berkshire Medical Center about the relationship between COVID-19 and the opioid crisis. Lastly, Brennan started a small business with a good friend called Ephs Delivers. Brennan and his partner deliver food from Spring Street shops, Stop and Shop, and Gammelgarden Creamery to students living on and off campus. Students can fill out a form on their Instagram page (@ephsdelivers) to have food delivered to their dorms or houses. Brennan says this has been a great experience for him and is excited to continue delivering to Williams students throughout the year.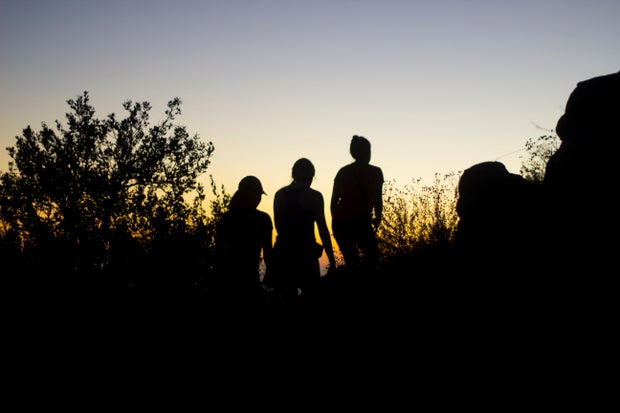 Melody Ozdyck / Her Campus
Like Aspen, Brennan is enjoying being a resident of Williamstown while not taking classes. However, he does miss some of the small things of campus life. "I really miss the tater tots," Brennan said wistfully. "And the team, and the sense of comradery it brings. I also miss hanging out in dorm rooms with my friends." While speaking with my housemates on our front porch, we seemed to come to a consensus that yes, we all love Williams, and that is the very reason we decided to take a step back. Looking back on our incredible experiences the past three years, we decided that this year just didn't measure up. All three of us wanted another semester, or another year, of team building, in person classes, and tater tots.