Why You Should Consider Becoming a Pen Pal
First off, you may be asking, what is a pen pal? Maybe you've heard the term before in elementary school if your school traded letters with another, but maybe your first time seeing the word is today. Pen pals are friendships that are maintained through writing and mailing letters to each other. Traditionally, pen pals are long-distance and between people you don't have a personal physical relationship with. For instance, it usually wouldn't be with your neighbour since they live right next door.
A benefit for pen pals is that they can be great for people wanting to learn about different languages and cultures. Say you want to learn Spanish, but you find that online learning only gets you so far. You want to learn how to speak like a local, and what better way to learn how to do that than to speak with a local? Of course, writing letters to someone in a language you want to learn is not the same as speaking the language, but it is a start, and reading and writing is just as important as speaking when learning a new language.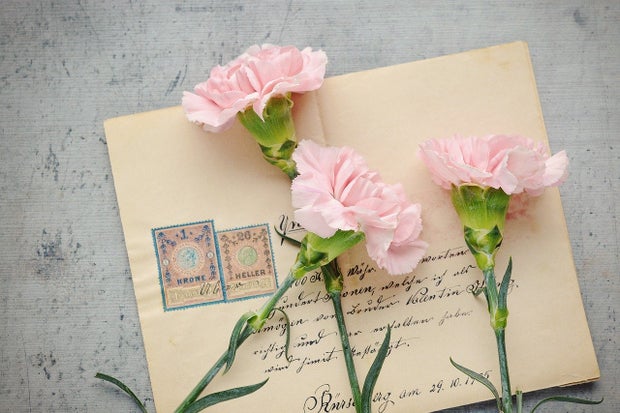 Pezibear on Pixabay There are several websites and apps out there that can help match you up with a pen pal such as InterPals, HelloTalk and Global Penfriends. If you're finding the whole idea of writing letters strange or costly since stamps can get expensive in the long run, there are also pen pals that communicate through email or instant messaging apps, like HelloTalk. Many pen pals eventually become life-long friends too, which can be very exciting especially if you've never met before yet write letters to each other consistently.
However, pen pals don't even have to be long-distance. Since we have to follow the rules for social distancing, recently I've started exchanging letters with friends. This isn't to say that I don't message them online or call them anymore, but it does give us all something to look forward to. Since there have been reduced hours almost everywhere, there's no guarantee for how long it'll take for the letter you've written to reach your friend — it might be a week, it might be a month. This time period of waiting also further encourages you on your daily walk because now you're excited to check the mail and see if your friend's letter has reached you yet.
Email and Snapchat are obviously much faster, but it's called snail mail for a reason. The speed of the communication is not the key. The key is pretending to be an 1800s writer, mailing letters to your friends. The letters you write don't even have to be anything special, they could be a single joke you've heard or a plot synopsis of the latest show you watched. The point is to have fun. You could even store all the letters you get in a shoebox and look back at them in a few years for a nice walk down memory lane.