Why you should be following fashion blogger, Something Navy, on Instagram
For those of you who don't know, please allow us to introduce you to a fashion icon, girl boss, and entrepreneur, Arielle Charnas, also known as, SomethingNavy. By far one of our absolute favourite Instagram influencers for SO many reasons! We are here to explain exactly why you should be following SomethingNavy on Instagram!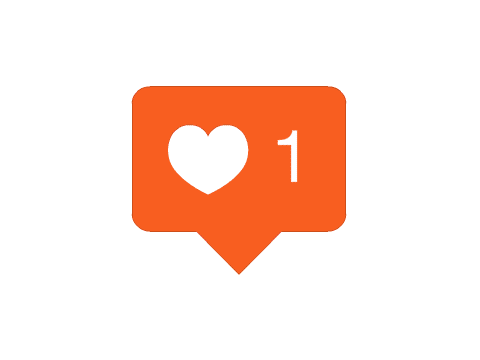 Arielle runs the brand SomethingNavy, which started off as a blog several years ago. Now she has over 1 million Instagram followers, her own clothing line, and a team working with her, it is safe to say she is one of the most iconic fashion bloggers in today's date. Arielle started blogging several years ago as a way to try to impress an ex-boyfriend… even she admits it wasn't with the best intentions. But once she started gaining followers, she realized this may just be her calling! She continued blogging and started posting more and more until she was finally verified on Instagram, and SomethingNavy was born! 
First thing you need to know, her Instagram and clothing line is absolute GOALS, don't fight us on this. Exclusively sold in Nordstroms across the USA and Canada, and every piece is under $200! The pieces are simple, elegant, trendy and must-haves or this fall. With her first launch just passing, and three more already booked to happen – SomethingNavy is just beginning.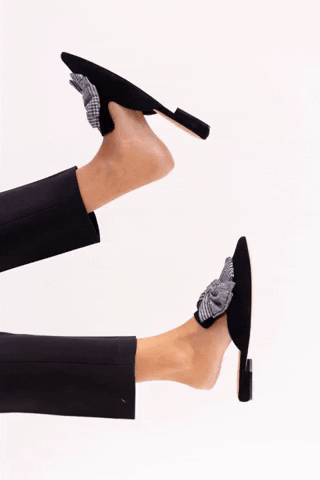 Arielle is not only known for her amazing fashion sense, but also for her adorable family. She is constantly sharing pictures and videos of her two daughters Ruby Lou and Esme Rae, and her husband Brandon. She makes being a working mom look easy and effortless. Something that we love about Arielle is that she is always taking us behind the scenes of her day-to-day life. Sharing tips and tricks about beauty, motherhood, fitness, and of course fashion, Arielle invites her followers into her home and makes us feel as if we've known her for years! 
On September 26, 2018, Arielle and the SomethingNavy team travelled to Toronto for a meet and greet in Nordstrom's in Yorkdale mall. When we heard of this, we knew we had to go and meet her! While sitting in class, us, and a few of our other friends decided we would skip the rest of our classes for the day, and drive to Toronto. If you're reading this… sorry, mom! Let us just say, this was the best decision we could have made. Within 2 hours we were standing in Nordstrom's, waiting to meet our idol. The line felt like it flew by as we were entertained with snacks, music, the choice to shop the SomethingNavy brand, and a few meets and greets along the way!
 
Here we are with the Something Navy team! 

What made the experience so enjoyable was how nice and friendly everyone was! We had several opportunities to speak to the women that work alongside Arielle and take pictures with them. We even got to FaceTime Arielle's husband and oldest daughter, Ruby Lou, which was INSANE! It is easy to say that we were fangirling the entire time… and for the rest of the week.
The Queen herself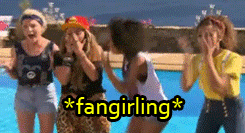 When we finally got to meet Arielle, we were truly star struck. Even though the line was long she took time to speak to all of us individually, which was amazing! And seriously… she is even more beautiful and elegant in person (didn't think that was possible!). 
Meeting Arielle!!! Lauren is wearing one of the sweaters from her line!

It is safe to say that this was an amazing experience that we will never forget! 
For more on Arielle and the SomethingNavy team, follow them on Instagram at @ariellecharnas and @somethingnavy. You can also follow her blog at https://somethingnavy.com/, and shop her collection at https://shop.nordstrom.com/content/something-navy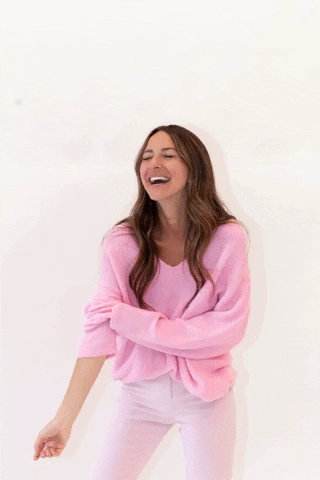 Trust us, you won't regret it!!