Why You Should be Excited for Star Wars: The Rise of Skywalker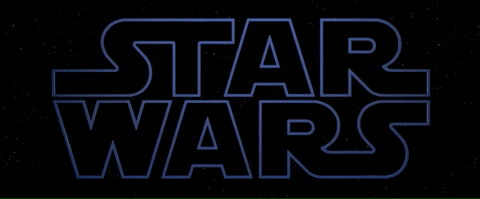 Just the other week, on the 21st of October, the final trailer for the upcoming final film of the Skywalker Saga, Star Wars: The Rise of Skywalker, dropped on Youtube after much hype.
Like many others, I too was very excited about seeing even a tiny glimpse of what to expect from the film – and to see whether any of the (ridiculous) leaks on Reddit had any truth to them.
Spoiler, most did not.
There are so many questions that this film must answer to wrap up this trilogy successfully: How is it possible that Emperor Palpatine is back? How is the film going to address Carrie Fisher's death? What is going on with Kylo Ren and Rey?
Frankly, the most important question to me (other than how the film will portray Leia) is what will become of Kylo Ren and Rey.
Personally, I have strongly been on the side of Bendemption (the theory that Kylo Ren will become Ben Solo once more and be redeemed).
I am aware that this is a very controversial opinion, but I can't help it! Plus, we all know that Disney loves a good redemption arc.
There is plenty of proof to support this theory online if you do a simple Google search. Plus, what is the central romance of the sequel trilogy without Bendemption and the romantic union of Ben Solo and Rey?
After all, J.J Abrahams, director of both The Force Awakens and The Rise of Skywalker said in a commentary that Ben looked 'like a prince' after taking his helmet off for Rey in the Force Awakens.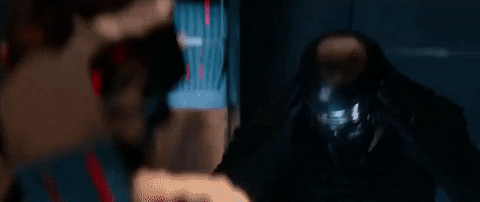 Just look at that hair! Romantic lead, anyone?
While I love the friendship between Rey and Finn, I have never seen it as romantic. Furthermore, I can't see a Rey and Poe pairing happening in the final film since we've barely seen them have any screen time together whatsoever.
Every Star Wars film has a central romance – mark my words that this one will as well!
Another reason to be looking forward to this film is the introduction of yet ANOTHER adorable droid. They gave us BB8, and now they're giving us BB8's spunky new friend, D-O.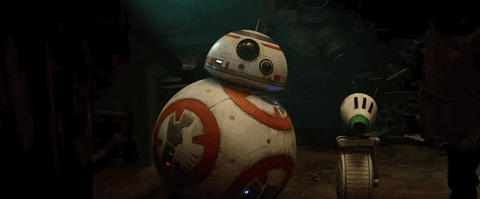 Just look how cute. Imagine the merchandise opportunities!
Lastly, you should be seeing this movie in theatres as it is the last time that Carrie Fisher will appear onscreen as Princess Leia – after passing away tragically, it is likely that they will have a proper send-off for her and the character she played that is so beloved today. Princess Leia is an iconic character not only in Star Wars, but in the wide world of fantasy films and books. As a strong woman, she is an inspiration to all of us!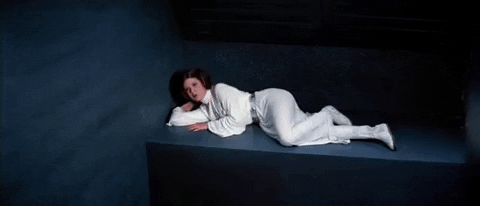 Iconic.
What are you waiting for? Go buy your tickets now for this monumental event, and…