Often when I need something quick to eat on campus, I drift towards the Science Atrium. Not only is it a gorgeous building (there are trees inside and so much natural light!), it's home to Wilfrid Laurier's on-campus Tim Hortons. Tim Hortons is mostly famous for its drinks and donuts, but I often need to stop by to grab a light meal before class. Unlike most Tim Hortons locations, our campus only sells breakfast foods instead of the full range of soups and sandwiches. Being vegetarian, my emergency breakfasts were pretty boring until I started ordering the Beyond Sausage lettuce tomato, a vegetarian version of a BLT which uses Beyond Meat branded plant-based sausage.
It wasn't perfect, but the meat alternative did spice up my meals a little. I was able to order these BLTs most days and even a Beyond Farmer's Wrap when I was feeling more adventurous. I ordered Tim Hortons meals three days a week for the entirety of Fall 2019.
Because Beyond Sausage was a little less popular in the food department, the Tim Hortons typically didn't keep much of it in stock. After a few weeks, I got into the habit of asking if they had the sausage with them before I ordered, just so I could cut out the awkward "I'm sorry, we just ran out" conversation. So here I was in January, ready to order my breakfast sandwich when I received the news that Tim Hortons is no longer stocking Beyond Meat.
Listen, this probably doesn't feel like a huge deal to many people out there reading this article, but I assure you, I was crushed. Beyond Meat was only announced to come to Tim Hortons in June, meaning it lasted less than a year with the fast-food company! What the fuck?
After disappointedly Googling the reasons why, I learned that the chain had to remove their plant-based sausages because it was too expensive to keep while consumers preferred a meat burger. A spokesperson for Tim Hortons said "the product was not embraced by our guests as we thought it would be." I guess they thought the introduction of this alternative product would make meat-eaters switch to it?
Let's step back here so I can try to unravel this.
Understanding Plant-Based Products
First of all, Beyond Meat is a brand that encourages sustainable options to "feed the planet" by developing plant-based meat alternatives. In their website's mission statement, they write that they are working towards a shift away from animal meat, with the goal of tackling global issues such as human health trends, climate change, natural resource constraints and animal welfare.
Although Beyond products are sold in grocery stores, the company has also paired up with various fast food restaurants such as Tim Hortons in order to get their name out there. Although these collaborations are mostly promotional tools for both parties, advertisements excite people who don't eat meat and otherwise often need to order some form of fries or a salad whenever we enter a fast-food restaurant.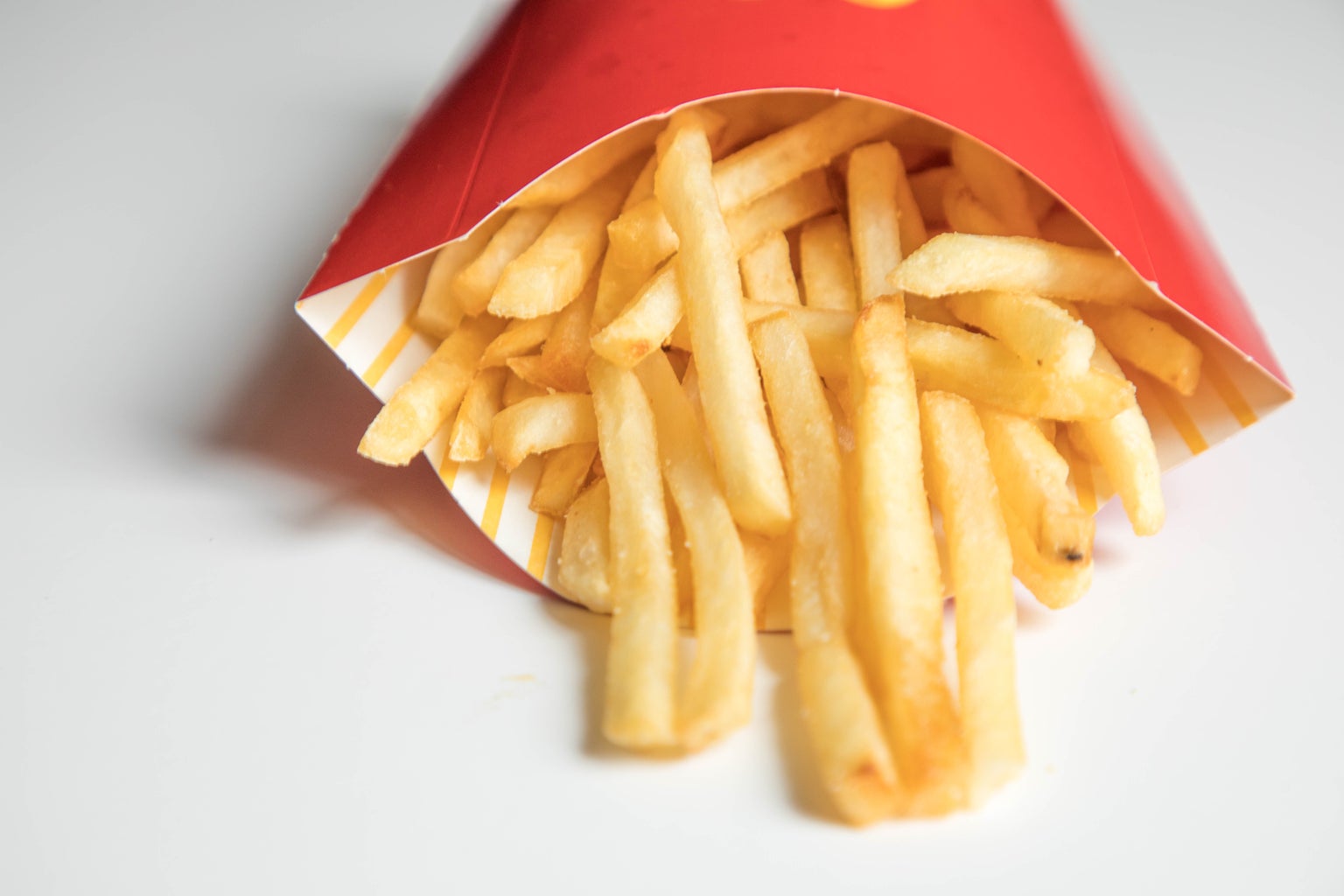 In the past few years, there's been a huge increase in non-meat products at fast-food restaurants, or at least a huge increase in marketing of such. Meat-substitute brands have been rejoicing with the sudden amount of people trying to eat more sustainably, with more people trying to stay aware of how their food is sourced. Two major brands, Beyond Meat and Impossible Foods, have been picked up by restaurants such as Burger King, A&W, Hard Rock Cafe, The Cheesecake Factory and McDonald's. Burgers aren't the only plant-based substitutes out there. Subway recently started selling Beyond meatballs with their sandwiches. Even KFC is testing Beyond fried chicken at some of their restaurants in Nashville and Charlotte.
When I first saw an ad for one of these plant-based burgers, I was immediately excited. Not only would I be able to actually eat fast food with friends, but I would also be able to eat something during long road trips when we only have time to stop at a Wendy's. I knew these product tests might not last long, but my friends and I rejoiced. We felt like there was finally an effort to accommodate people with different diets!
Plant-Based Products at Tim Hortons
As I mentioned before, Tim Hortons picked up the brand in the summer of 2019, introducing Beyond Meat sausage in June and a Beyond Meat burger in July. Apparently, the brand never intended to keep these substitutions for long. In September 2019, they removed the Beyond burger from their menu and announced that they would no longer sell Beyond sausage outside of Ontario and British Columbia. Clearly, the trial run of non-meat substitutes was not going very well.
Now that these substitutes are starting to be cut, it's been a harsh awakening. Consumers are reminded that in the end these restaurants are businesses, and with the majority of the fast-food audience eating meat, there is not a stable enough demand for Beyond products at the moment.
Some news reports and Reddit threads are accusing Tim Hortons of just hopping on the bandwagon, temporarily adopting the vegan meats to stay trendy. A CBC article written in September has brought this to attention, quoting Sylvain Charlebois, a professor in food distribution and policy at Dalhousie University. Here's a snippet from that article, but you can read the full thing by clicking here.
"They just rode on this Beyond Meat bandwagon, and that's dangerous because they tried to capitalize on a brand and not necessarily a product," he said.
So here we are now. It's only been a few weeks since Tim Hortons shut down their Beyond sausage, but I've been contemplating the reality: restaurants are businesses, and their primary focus is to make money. Not to represent other diets, nor focus on sustainable eating, but rather to ensure they can continue selling what they sell best: juicy beef burgers.
I hope this article has made you more aware of the foods you eat, but even more so about the ways in which restaurants reach into common trends for marketing purposes. Personally, I still believe there's hope for restaurants to be more accommodating to diets outside the majority, and I'd love to see these plant-based products in the future. Maybe we're looking towards a future of sustainable eating habits!