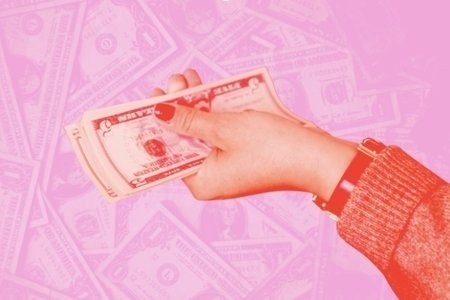 Must-know Canadian Businesses to Make Your Next Online Purchase From
As COVID-19 continues to heavily impact businesses across the globe, we're turning to support our home-grown businesses. Whether you're looking for yourself or to gift for this upcoming holiday season, here are some Canadian-owned businesses that we're obsessed with, and hopefully you will be too!
Clothing
Reigning Queen
For affordable yet trendy clothing, shop Reigning Queen. The Vancouver-based fashion brand will help you serve the hottest Insta-worthy outfits, so you no longer have to shop internationally and pay those obnoxious tax and duties fees. Plus, they offer free shipping for purchases over $95.
BBxCollection
For the cutest designs and relatable sayings, shop BBxCollection. The Ottawa-based printed apparel brand offers the perfect sweatshirts for your work from home loungewear outfits. Sign up for their email list and get 10% off your first purchase.
Milky Label
For modern and elegant designs, shop Milky Label. I'm obsessed with their neutral tones and classy Instagram influencer vibes.
Boutique 1861
For something elegant and dressy, shop Boutique 1861. The Montréal-based dress shop features unique, vintage-vibe pieces with limited stock. They offer free Canada-wide shipping for orders over $75.
Activewear
Saya
For simple athleisure, shop Saya. Ditch the high price tag for quality athletic wear! Saya's markup is a fraction compared to other traditional retailers. Get free shipping with your order over $60.
Vitae Apparel
For stylish workout clothes, shop Vitae Apparel. This Vancouver-based fitness brand designs with all body types in mind and uses breathable four-way stretch fabric. Plus, they offer free shipping with purchases over $100.
Sustainable
FRANC
For quality basics, shop FRANC. This Toronto-based basics brand creates ethical clothing for those fed up with fast fashion brands. They offset their CO2 emissions from shipping by matching this cost as an investment towards certified forest protection projects.
KENT
For organic underwear, shop KENT. Started by a Laurier alumni, this natural underwear is plant-based, non-toxic and made from 100% organic pima cotton. When you're done with your underwear, they can easily be composted and returned to the earth.
Frank and Oak
For sustainable fashion, shop Frank and Oak. The Montréal-founded brand is committed to designing high quality, long lasting pieces with purpose, people and the environment in mind. Explore their monthly clothing subscription box or take advantage of their student discount program for 20% off!
Kotn
For ethical essentials made from Egyptian cotton, shop Kotn. The Toronto-based sustainably driven brand doesn't just design beautiful pieces but keeps conscious creation and consumption in mind while also ensuring fair labour practices. Every order helps to fund their school operations in their farming communities! Get free shipping over $75 and join their email list for 10% off your first purchase.
Knix
For an eco-friendly period, shop Knix. The Toronto-based intimate apparel brand is known for their innovative leak-proof underwear and wireless bras. Help reduce the environmental impact that comes with disposable period products by investing in washable and absorbent period underwear. Their referral program offers $15 off for your friend and $15 off for you too!
Accessories
The Silk Labs
For hair accessories, shop The Silk Labs. The Toronto-based brand is committed to only using luxury silk in their products so your hair will stay smooth and free of creases while avoiding split ends and damage. Every scrunchie and headband is handmade in Toronto.
Neophyte
For chic handmade accessories, shop Neophyte. I'm obsessed with this Toronto-founded brand's hair barrettes that showcases bright colours and fun designs. They offer fine jewelry and vintage finds, and they recently launched their own nail polish line too!
Matt & Nat
For vegan leather bags, shop Matt & Nat. This Montréal-based brand lives by the motto "live beautifully" and is committed to not using animal-based materials experimenting with recycled textiles and finding new ways to be innovative yet sustainable and eco-friendly. They make more than just handbags and backpacks! Explore their extensive collection of vegan leather products like outwear, footwear and other accessories.
Poppy & Peonies
For fun and affordable handbags, shop Poppy & Peonies. This Simcoe County-based "mompreneur" has years of experience in designing handbags for global brands like Fossil, Banana Republic and Aldo. The products are super versatile, use vegan leather and have even been pitched on Dragons' Den!
Beauty & Skincare
NUDESTIX
For the no-makeup makeup look, shop NUDESTIX. This Toronto-based makeup brand is focused on creating eco-conscious beauty products for you to get the ultimate "nude glam" look.  These makeup crayons are made of all-natural ingredients and are vegan and cruelty-free. Get free shipping on your orders over $49.
Deciem
For affordable skincare, shop Deciem. The self-proclaimed "abnormal beauty company" does not disappoint with their range of skincare brands. Specifically, add some affordable yet skin-enhancing and game-changing The Ordinary products to your skincare routine. Deciem offers free shipping on orders $25+.
Cheekbone Beauty
For makeup that makes a difference, shop Cheekbone Beauty. This St. Catherines-based beauty company is Indigenous-founded and is known for creating cruelty-free, high-quality makeup products like liquid lipsticks and contour/highlight palettes. Recently, they launched a line of sustainable lipsticks, SUSTAIN. They donate 10% of their profits to making a difference in the lives and education of Indigenous youth.
Evio Beauty
For conscious beauty, shop Evio Beauty. This Vancouver-founded beauty brand delivers on affordable products that are also made from "good-for-you" ingredients. With their one-for-one program, a product is donated to a community organization for every product purchased . Get 15% off your first order and free shipping over $29.
1day beauty
For your lips, shop 1day beauty. This beauty brand embraces their community, celebrates representation and makes their products from clean ingredients only. You'll definitely find your perfect lip shade here. Get free shipping with your purchase over $55.
Kismet Essentials
For self-care essentials, shop Kismet Essentials. This Vancouver-based company only uses natural and organic ingredients, and they handcraft their products in small batches. They offer free shipping with orders over $50.
Jewelry
Renah Jae Jewelry
For contemporary jewelry, shop Renah Jae Jewelry. This Richmond-based jewelry brand creates pieces that are hypoallergenic, ethically produced and affordable. Get free shipping on orders over $75.
Foxy Originals
For playful jewelry, shop Foxy Originals. Founded by Western University alumni, they currently design and make their products in their Toronto production studio. Their designs are vibrant and trendy yet still affordable, and free shipping is available for orders over $49.
Mejuri
For fine jewelry, shop Mejuri. This Toronto-based jewelry brand redefines fine jewelry with their everyday luxury pieces. They skip the traditional markup to make quality jewelry more affordable. Get free standard shipping on all orders.
These were just *some* of Canadian businesses that we're shopping from. The list could go on and on!