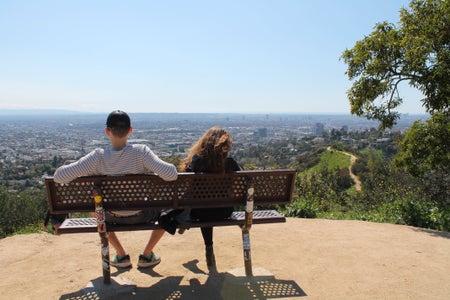 Charlotte Reader / Her Campus
How to Date Safely During Covid
Trying to date right now can be anxiety-inducing and stressful. More than anything else, the fear of being physically close to one another haunts us. How do you get close to someone if you can't see them in person? How will you be able to know if the connection is real? Believe it or not, there are ways that you can get to know one another without being physically close.
The first thing you better get in order is your texting habits. Now more than ever, bad texting habits are not acceptable. You can't make up for it later in person by being a great conversationalist. Don't lose hope if you are a terrible texter, like so many of us are;  here are a few tips to help you out. If you really like someone, texting will feel easy and it won't feel like work. If you find yourself planning out your text in the Notes app, run for the hills because that person is not worth your time. If you just feel like you're not good at texting in general, look up questions on the internet. Ask to play a fun game where you go through the 20 questions that make you fall in love. This will bring about some great conversation with little effort.
The next thing you're going to want to do is to get well acquainted with FaceTime. When someone likes you, they will make time for you. There will be no excuses. In our generation, there are people who are great at texting but they dislike calling so they never want to call you. This simply won't work during times like this. A good way to see if you have chemistry is to FaceTime the person. Do they seem excited that you are there talking to them? Are they on their phone while talking to you? This is where you get a crack at testing out your chemistry. If you guys can call each other for hours that will definitely be able to translate over into something real.
Lastly, while it's still nice out, you can do a socially distanced activity with them. If they have put in all that effort to try and talk to you and be with you, it's worth it. This can look like a walk in the park or maybe a porch side lunch. Just make sure they are worth seeing before you get to this stage. You want to make sure they are putting effort into wanting to be with you before you take things further. This rings even more true when you are trying to date in the safest way possible.