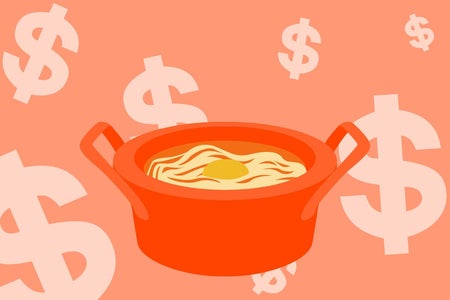 Her Campus Wilfrid Laurier
GoodFoods Meal Plan Kit: Is it Worth It?
Meal delivery services have been on the rise in the past few years as a growing number of consumers are looking for quick, healthy and easy-prep meal solutions. Of the many online grocery delivery options, one of the most popular in Canada is GoodFoods. Heavily advertised on social media platforms, I came across this service on Facebook and was intrigued by the menu options and low price, so I decided to go through with a free trial of a weekly meal subscription. Overall, I was pleasantly surprised with quality of the food and convenience of meal-prep.
Given the discount for first time users, I was able to get my first box for free using a coupon code. You browse from a selection of different recipes and have the option to choose your four favourites to get delivered to your doorstep. Recipes alternate so you would have a new selection of meals to choose from every week. I decided to go with Haddock Curry, Grilled Steaks Over Bulgar and two vegetarian options: Tofu Stir Fried Noodles and Vegetarian Risotto.  You receive your box a week after you order it with free delivery, which is a bonus. My box came at the scheduled date and contained sealed bags of fresh ingredients, colour-printed recipe pages and coupons that you can gift to your friends for a free box.
The recipes were simple to follow, and all had cooking times under 30 minutes. I also appreciated the fact that they were double-sided to include step-by-step instructions with pictures which would be very useful to beginner cooks. Important information such as cooking tools and utensils, serving sizes, cooking times and calories were also included on each recipe page. In terms of quality and taste, I was very satisfied with the meals that I created using the fresh ingredients and could definitely see myself incorporating some of the recipes into my usual dinner menu.
Overall, I really enjoyed using this service and I recommend that others try it out, especially people who are interested in testing out an online grocery delivery service or are looking to expand their cooking experience and skills with easy to follow recipes. Given the standard of the ingredients delivered I would say that this service is worth the money if you want higher quality meals without having to go to a restaurant or buying separate ingredients from the grocery store, which would be more expensive. Additionally, it encourages you to cook at home instead of eating processed food or ordering delivery, which university students are often guilty of. Even if you decide not to continue your subscription, it's worth it get a week trial because who would turn down a free box of fresh groceries?