Everything to Know About Voting in the 2019 Federal Election as a Student
With the federal election coming up on Oct. 21, it's important to be well-informed about current political news and your options to vote. I am sure all of you have heard over and over the importance of voting, especially as a student. By now, I am sure that you are aware that voting provides a huge opportunity for student voices to be heard, whether it's about financial aid or increased funding towards campus programs. Student votes matter so we encourage anyone and everyone to cast in their ballot. We're here to introduce some basic information about how to vote for the coming election as new or first-time voters.
Image from The Globe and Mail via The Canadian Press
To start, here's a basic breakdown of the elections. The 2019 Federal Election is taking place on October 21st. Four main parties are vying for seats in the Parliament; the Liberal Party, Conservative Party, New Democratic Party (NDP), and the Green Party. This election will see the Liberals attempt to maintain the majority seats that they won in the previous election with Justin Trudeau campaigning for a second term as Prime Minister. As of the latest LPSO poll conducted by Global News, if the election was held September 25th, 36% of respondents would vote for the Conservatives, 32% for the Liberals, 15% for the NDP, and 11% for the Green Party. We encourage all students to keep up with current news regarding the elections and conduct research on all party platforms to make informed voting decisions. You may find a detailed guide to all party platforms on the Macleans website.
Image from Glabal News
The first thing you need to know is if you are eligible to vote. Thankfully, there are only a few requirements; you must be a Canadian citizen, 18 years of age or older, and be registered to vote. If you are not currently registered, you can bring in the necessary documents (ID including photo and address) the day you go in to vote. You may be wondering where you can cast your vote. There are specific polling stations for each voter, which you can find on your voter information card. Elections Canada will post a list of polling stations closer to the date of the election. Additionally, you may vote in your local Elections Canada office; find your local office on the Elections Canada website.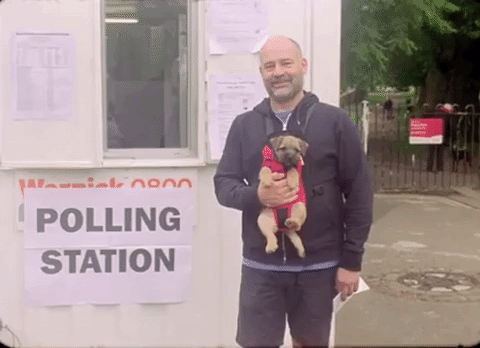 Another thing you should be sure about is what riding you are in. Your federal riding is not always the same as your provincial election riding so it is important to make sure that you are voting in the correct riding for your address. You can always check your riding on the Elections Canada website. The great news for Laurier students is that you can always vote on campus! Keep an eye out for news concerning the location of the polling station; information will be available in October. Happy Voting!