The Best "TV Moments" of 2019 So Far
'Tis the season to remember the good times, when you weren't buried in school work and actually had time to watch television. 2019 has brought us a myriad of things. More Netflix originals have been released than ever before (most of them lacking the "original" component), the internet got mad (again), and the completely uncontroversial final season of Game of Thrones aired.
All of this was commemorated at The 71st Primetime Emmy Awards, which aired on Sunday, September 22nd. And, in an unprecedented move, Fox decided that instead of having one host stand up on stage and recite bad jokes, they would have dozens of hosts stand up on stage and recite bad jokes.
Despite the running gag of the night that the "Emmy's need saving," there were definitely some golden moments. Fellow Hawks, let's look back on this year's Emmys and celebrate some of the finest moments in television.
Best Dressed Woman: Jameela Jamil
Jameela Jamil is best known for her role on The Good Place, where she plays a woman with impeccable taste, so it only makes sense that she was also the star of the runway. She sported an elegant aqua-coloured Monique Lhuillier gown that perfectly complemented her vibrant makeup. Jameela could wear a paper bag and still look fabulous, but that doesn't stop her from dazzling us all.
(Kevin Mazur via Getty Images)
Best Dressed Man: Dan (and Eugene) Levy
Schitt's Creek star Dan Levy was looking quite dapper in his brown and black Prada tuxedo. The shoes? Stylish. The bowtie? Adorable. The black-rimmed glasses? Be still my beating heart. In a sea of black and white suits, his look was suave yet humble. His co-star and father Eugene Levy looked equally as polished in his navy blue tuxedo, and together, the two of them were truly a sight to behold.
(Jeff Kravitz via Getty Images)
Most Snubbed Actor: Lena Headey
Say what you want about Game of Thrones, but the fact that Lena Headey has never won an Emmy for portraying Cersei Lannister is a travesty. Cersei is probably the villain of the decade and an icon in her own right. Lena's emotional and strong-willed portrayal of the character is acting at its finest and a masterful demonstration of the phrase "if looks could kill." Lena serves as a reminder that the best actors don't always get the recognition they deserve.
Best New Show of 2019: Euphoria
If you're not watching Euphoria, you're doing it wrong – and by "it," I mean television. The show follows a group of high school students as they experience the perils of growing up. Most notably, it stars Rue (played by Zendaya), a 17-year-old girl suffering from drug addiction. Unlike other shows teeming with clichés and melodrama, Euphoria is blunt and gritty. The show takes its time with great characterization and amidst the nihilism of it all, also gives you someone to relate to no matter who you are.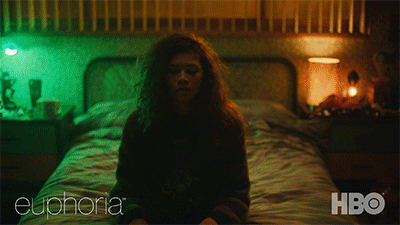 Most Binge-Worthy Show: Stranger Things
Stranger Things continues to be one of the most talked-about shows on the internet, and for good reason. It has suspense and lore for avid horror fans, clever wit for comedy fans and some wonderful characters and relationship moments for drama fans. It doesn't box itself into any genre, making it a compelling story on multiple fronts. It's a great show to watch and an even better show to re-watch.
Most Original Show: Love, Death & Robots
Much like Black Mirror, this futuristic show aimed at adults is an anthology series that is connected through themes. In this case, the themes in this show are (un)surprisingly love, death and robots. Unlike Black Mirror, it contains a slew of animated shorts that are all stylistically distinct. The show may center around 3 main themes, but it experiments when it comes to tone and genre. It's like opening a gift: you know it's going to be good, but you have no idea what to expect.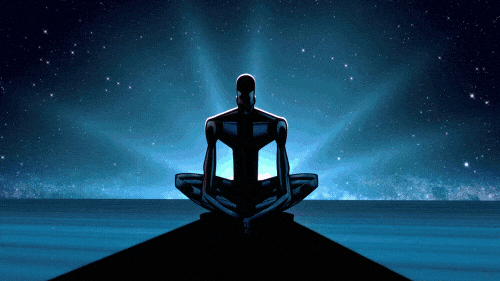 International Treasure: 3%
If I had to describe this show in five words, I would say "Hunger Games for smart people." With three seasons currently out on Netflix, this Brazilian show depicts a war-torn world in which our so-called heroes are the villains. It's thrilling to see a show experiment with moral ambiguity while also exploring the idea of a place where only 3% of the world lives in splendor.
(Pedro Saad via Netflix)
There you have it! From opulent formalwear to outstanding acting to innovative shows, these are some of the finest things that TV had to offer in 2019.