The Best Christmas Drinking Games
It's the most wonderful time of year and while it may be exam season, it's the prime time to indulge in some festivities. Unfortunately, stress can inhibit just about anyone from truly enjoying themselves, so what better solution than to drink some spiked eggnog and have some fun with friends?
Here are some of the best Christmas themed drinking games to keep the woes at bay this stressed-but-blessed season:
What's Stuffed in that Stocking?
Don't worry, this holiday activity doesn't require you fondling some cold spaghetti that's intended to make you think it's internal organs. Rather, you have the freedom to get as creative as you want with what you stash inside the sack and the person who guesses right, takes a shot.
Santa's Cup: The Ho Edition
While everything is the same as the traditional kings cup, Heavy introduces us to the new rules applied to each card, including Ace = Avalanche (waterfall), Two: for you, Three: for me, Four: is for ho-ho-hoe's, Five: Christmas Carolling, Six: is for dicks, Seven: Antlers, Eight: Secret Santa, Nine: Rhyme time, Ten: Christmas Categories, Jack: Make a Rule, Mrs. Clause: Question Master, Santa: Everyone pours into cup
Christmas Carols
Prepare yourself for this bump-a-dee-bump-bump-bump-a-dee-bump-bump game, because it's sure to knock you right off your sled. Grab a bottle of booze and sit in a circle of willing participants. The first person starts with the first line of their chosen Christmas carol, then the next person goes and the next - until someone screws up and they have to take a shot.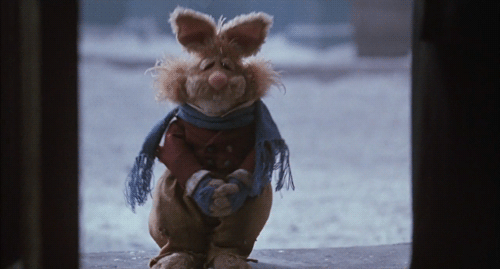 The Santa Hat
This game is very simple - just place the Santa hat on the corner of your TV, put on a show or movie everyone will enjoy, and every time a character on the screen appears to be 'wearing' the hat - everyone drinks. 
Prancer Pong
This holiday season, Saucey has recommended the alternative to the classic game of beer pong. All of the same rules are still in effect, however, rather than forming a triangle formation with the cups, they should be set out in the shape of a Christmas tree. As well, if you're feeling particularly merry, rather than pouring beer into the cups put Christmas Cookie shots instead (1 oz Rumple Minze, ½ oz Kahlua Coffee Liqueur, ½ Bailey's Irish Cream Liqueur)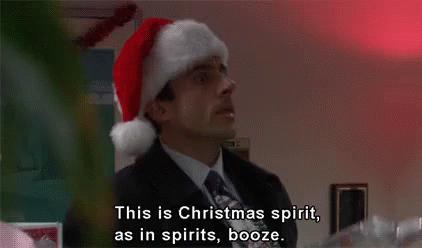 So this holiday season, suggest twisting things up at your family or friend get-togethers with some festive drinking games.