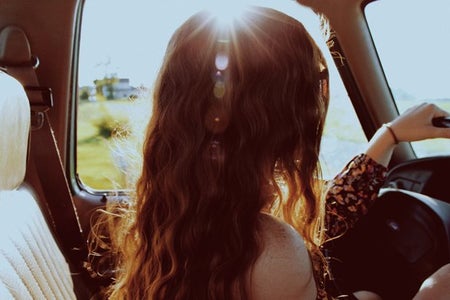 Amelia Kramer / Her Campus
4 Easy Ways to Get a Change of Scenery
It's finally November which means we're reaching the final stretch of our fall semester! This semester brought a lot of firsts for many of us: our first time attending online classes, our first time studying from home or even just our first time going grocery shopping with a mask. One first I'm sure we're all feeling, though, is our first time stuck in isolation. Maybe this doesn't apply to everyone, but I've personally found these last months holed up in my room to be a little cramping. Now that winter's approaching, I think it's especially important that we find ways to get a little change of scenery now and then and take advantage of the weather while it's still nice! So, to avoid those crowded events and shopping malls, here are a few places you can go to give your mind a refresher!
Go to a different room
The first option is as easy as getting up and going to a different room! This is an extremely simple option and it is especially convenient if you're not too keen on getting bundled up to visit the great outdoors. Even moving just a few rooms away from your bedroom can be a great way to change up your routine without too much effort. The new sounds, smells or lighting can be a refreshing change! Do this during your study break, move around and talk to your roommates or family. From a productivity stance, if you find studying in your bedroom too distracting (personally, I longingly glance at my Rubik's Cube way too often during my readings), moving somewhere without your personal knickknacks may be helpful, too!
Go outside
The next option is actually getting out of the house! This one may require a bit of bundling up, especially as it gets a bit colder, but that fresh air is really worth an extra layer or two. This can be as simple as sitting in the backyard for a couple of minutes or it could mean going for a two-hour walk! I've preached this a lot in my recent articles, but giving yourself time to just wander around the neighbourhood lets you clear your mind and get a much-needed breath of fresh air (literally). If you really want a destination, perhaps look for a quiet local place to get a warm drink (with your mask on, of course)! I know I've had a few particularly enjoyable walks end in bubble tea recently. 
Go to the park
Going to the park is another short and easy way to spend time outdoors. Whether you feel like wandering through gardens, sitting on an empty swing set or taking pictures by the water, parks have incredibly great atmospheres to clear your mind. Near Laurier, we're lucky to have Waterloo Park only a block away, which has basically anything you could ever want from your walk. Silver Lake is an incredibly calming feature of the park, with several benches you can sit and watch the ducks from. There's also the Eby Farmstead; a great little zoo where you can visit some alpacas and chickens. You can access all of this by the hiking trails that run through the park, which are both incredibly peaceful and beautiful to walk along.
If you're not in Waterloo, any local park will do just great! I have a few within walking distance of my house, and I find even sitting at an empty bench to do some readings is much better than trying to focus indoors.
Go for a drive
If you have a car and a license, grabbing your keys and going for a drive can be incredibly refreshing. Just like a walk, driving is a great way to let yourself explore your area and really take in the new scenery. Being alone in the car can be a great way to take a break, whether you're jamming out to some tunes or just taking some quiet time to think. The great thing about driving, too, is that you're no longer limited to walking distance. If you want to visit another town and explore there, that's a completely viable option!
Not only that but, because of the pandemic, there's been a rise in the popularity of drive-in movie theatres! While we can't exactly go to the regular theatres with our friends, grabbing some snacks and heading to a drive-in theatre sounds like a pretty great movie night.
No matter how you choose to do it, it's important for all of us to take breaks. Hopefully, this article inspires you to catch a change in scenery. Even if you're too busy for a long expedition, find time to refresh during your study breaks! Take care of yourselves!