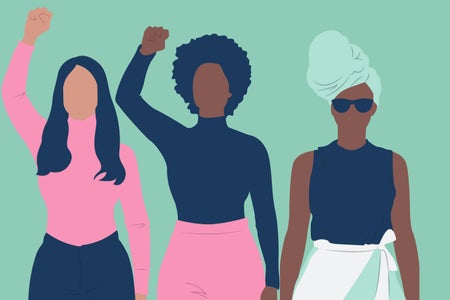 What is Her Campus you ask? Only the coolest girl gang to come to campus. Her Campus is an international media source for college aged women, with more than 360 campus chapters all over the world. 
Wichita State University is privileged to have a growing, diverse community, which is made up of a majority of women. We thought that bringing Her Campus to WSU would be a great way to give students the opportunity to gain experience in all sorts of fields (marketing, communications, journalism, graphic design, photography, event planning, etc.) while making new friends and getting involved on campus, and not to mention getting some great material for resume building. 
The Her Campus Wichita Chapter was founded in November of 2019. Our goal is to encourage, inspire, and celebrate the women of WSU. Our team will cover topics such as career, relationships, health, fashion, news, and of course, everything there is to know about college.
In the words of the Her Campus founders, "Her Campus is here to make your life easier while being 100% real with you at all times… No judgment, just real talk. We're like, kind of your best friend."
Wanna be a part of the team? Shoot us an email or DM us on our social media. HC Wichita is always accepting new applicants!