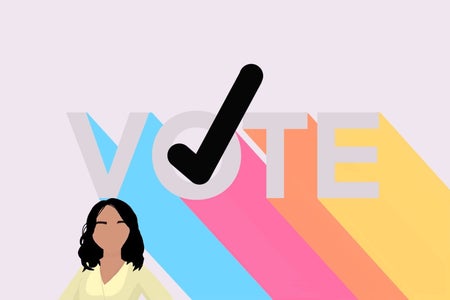 A Break Down for Voting in the 2020 Election
We all know by now, COVID-19 has altered nearly every aspect of our lives. Adjusting to online learning is hard enough, but how are students supposed to confront the challenge of voting during the ongoing pandemic? Whether you are an experienced voter or not, the encounter can be pretty intimidating. But, have no worries — these 3 tips will give you everything you need to know!
1. Remember to Register
Students nowadays have the luxury of registering to vote online in most states. Being a tech-savvy generation, college students should have no problem figuring out how to vote online in a short amount of time. RocktheVote.org is a great website to use, and best of all it takes less than two minutes on average to complete the registration.  However, if you do not reside in one of the lucky states where online registration is allowed, you may also register to vote by mail or in person. Just remember to register before your state's deadline!
Check out this amazing Her Campus article to find your state's registration deadline: https://www.hercampus.com/culture/news/state-state-guide-voter-registration-deadline
Not sure if you registered? No problem! You can check here in less than 30 seconds
2. Pinpoint your Polling Station
This is where it can get kind of tricky — where to vote. First off, be sure your registration is up to date with your current address. Whether you're living at home or on campus, it is essential to have the correct information submitted to ensure you receive important election mail, like your ballot. 
Voters also have the option in most states to choose whether to vote in person or by mail. Many states are encouraging voters to cast their votes by mail due to the pandemic. Vote-by-mail ballots are not automatically sent to residents in every state, however. Therefore, it is important to see if you must request your ballot to be mailed if that is the method you would prefer. If you rather vote in person, you must locate your polling place or voting center based on where you reside. Don't forget a legal form of photo identification (such as a driver's license), and of course your mask. Plus, you get a cute sticker once you're finished when you cast your vote in person! Refer to the map below to see how easy —or difficult— it is to vote by mail in each state.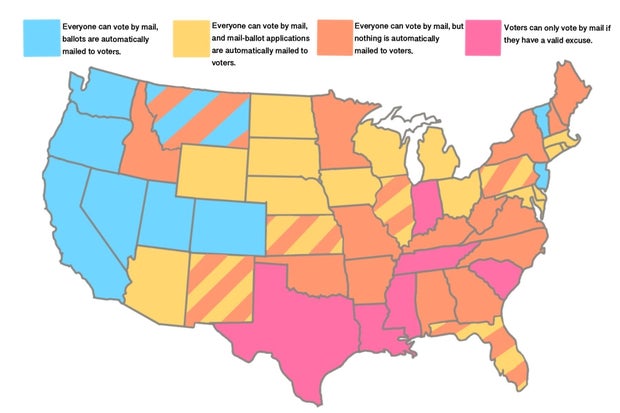 Design by Kylee Gregg
3. Choosing your Candidate
With voting comes great responsibility; deciding on which candidate is a choice that should be well informed. A great way to study up on your options is to refer to voting guides. Decide what issues are important to you, and evaluate each candidate's position on those same problems. One great website that can help you learn about your stance on certain policies is isidewith.com. Drawing your own conclusions is an essential step to responsible voting, and while it may seem easy to adopt your friend's or family's points of view, it may not actually be what you would find to be most beneficial in the end. 
Be sure to make your voice heard this November. Young adults have historically voted at a lower rate than their older counterparts, but this generation can be the change. You hold the power to shape your future, so take advantage of the opportunity!