5 Easy Ways to Side Hustle at Western
Let's be honest: money's tight when you're a full time student. Between attending classes all day and drinking all night, working a traditional 9 to 5 job simply isn't an option. But a university student has got to live, no? Introducing: side hustles. What's a side hustle, you ask? Like a side chick, a side hustle is a job, well, on the side. But unlike part-time jobs, side hustles allow you to make your own schedule and be your own boss (#winning). Consider yourself an entrepreneur—and no, you don't need to be an Ivey student to have mad business skills.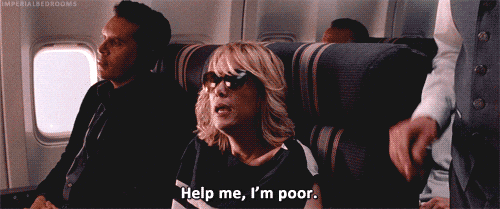 Feel like you're ready to make some serious dough? Here are five easy ways to side hustle:
1. Tutor
If you're a third or fourth year student (or a ridiculously smart first year student), this option is for you. Make your classes pay off—literally. Good at calculus? Can you easily explain the Gestalt theory of mind? Help a struggling student out (for a price, of course). Alternatively, if you take good notes in class, feel free to make copies and sell them.
2. Uber

Own a car but can't afford to park on campus? We feel you. Put your car to good use, and make some nice pocket change, by working as an Uber driver. Now that Uber's legal in London, we know plenty of students will be eager to catch a ride, especially when it's -20 degrees out and walking to class is definitely not an option.
3. Club Promoter
If you practically live at Frog or if Prohibition is your life, consider working as club promoter. Sure, you'll likely annoy 75% of you Facebook friends with your incessant "free booth and bottle" posts, but hey, at least it's easy money. We consider it a total win-win.
4. Sell Shit

You know what they say: one man's trash is another man's treasure. Do you have old textbooks you're never going to open again? Own one too many Aritzia sweaters? Sell them for a reasonable price on sites like eBay and Amazon.
5. Surveys
If you've got some time to kill, filling out surveys could be your ticket to earning big bucks. There are many online sites that will pay $2-$10 per survey completed. Alternatively, if you meet the specified criteria, you can participate in research studies on campus. Most studies only take 30 minutes to 1 hour, so you can make money between classes.