5 Drinks to Enjoy While You Are Studying (Not Coffee) 
With midterm season upon us, it is more important than ever to savor the small pleasures. I have compiled a list of caffeine-light/no-caffeine drinks for you to enjoy. Whether or not you choose to accompany these drinks with your next study season, it is still always nice to have a glass of something special at your leisure. Enjoy!
1. Kombucha 
Kombucha is a healthy, delicious, fermented tea drink that is sure to quench your thirst. You can also make it home with a little bit of patience or you can try out our local, Forest City Kombucha.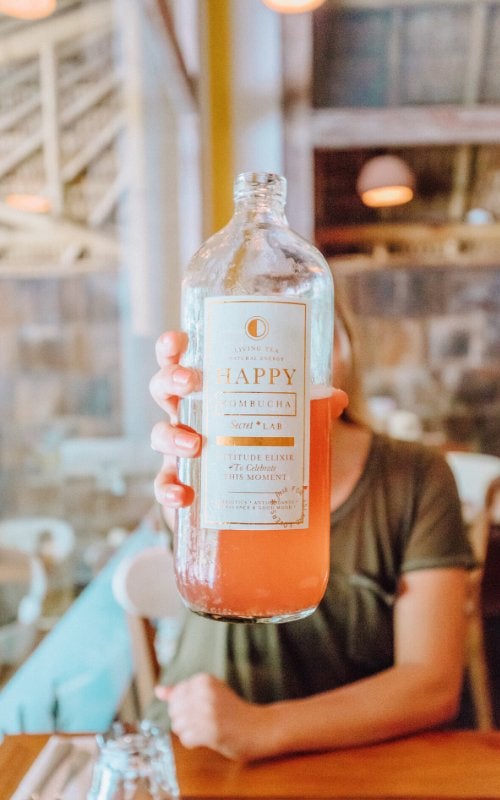 Athena Kavis
2. Iced Tea
I know what you're thinking: "really, iced tea?" But have you ever had homemade iced tea with layers of fruit? Maybe you have. Either way, make a big batch at the beginning of each week. Don't be afraid to experiment with different varieties of tea. As for the sugar, forget about it; instead, fill a jar with ¼ of honey, add hot water, and shaky shake it. Store it in the fridge for whenever you need to use it next. 
3. Ayran
What do you get when you mix lemon juice, carbonated water, and a whole lot of electrolytes? Only the best drink ever. Ayran is a cold, refreshing, Turkish yogurt drink that is often complemented with heavy, fatty meats, or rice. At its core, it is yogurt, soda, salt, lemon juice, and whatever else your heart might desire. It might seem like a simple combination, but trust me, when I tell you: it hits the spot! If you are lactose-intolerant, leave out the yogurt. You'll still have something that tastes like Ayran, but somehow feels more luxurious. 
4. Matcha 
Matcha is much healthier than coffee. It contains less caffeine but provides more energy over a longer period of time. It is a green, and delicious superfood that can be drunk either hot, or cold. I like to wake before everyone, and make myself a glass with my traditional, Japanese, Chawan, and Chasen.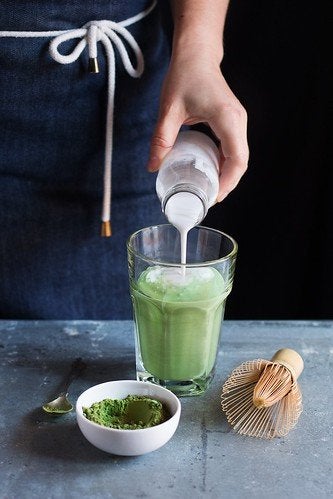 Photo by John Beans distributed under a CC BY 2.0 license
5. Chia Seed Water/Iskiate
Chia seeds have been used by the running people, the Tarahumara, the Native Mexican Tribes people of the Copper Canyons, to run for miles, and miles without sustaining any injuries. So, it makes sense for us students to use them in our marathon. Add two tablespoons of chia seeds with some citrus: lemon juice, or lime, with some mint, and cucumber. It might not give you the superhuman strength of the Tarahumara but it will help you get through the midterm grind. 
No matter the occasion, it is always nice to treat yourself. While a drink might seem trivial in the grand scheme of things, I argue that it is the trivial things that make life a little bit better. If all you can do is pour yourself a cup of cold water in a nice glass with a wedge of lemon, then do that. It does make a difference.
Related Articles
Want more HCW? Check us out on social media!