Fall is here, so if you have been thinking about darkening your hair, now is the time to do it. Here are some tips when going from blonde to brunette. I naturally have ashy dark brown hair and was never a fan of it, so I started bleaching it when I was 14. I have had very blonde damaged hair for the past six years, except for a few months of red I don't really want to talk about. After all this time, I decided it was time for a change and tried to get my damaged hair healthy again. Here are some things I learned after my transformation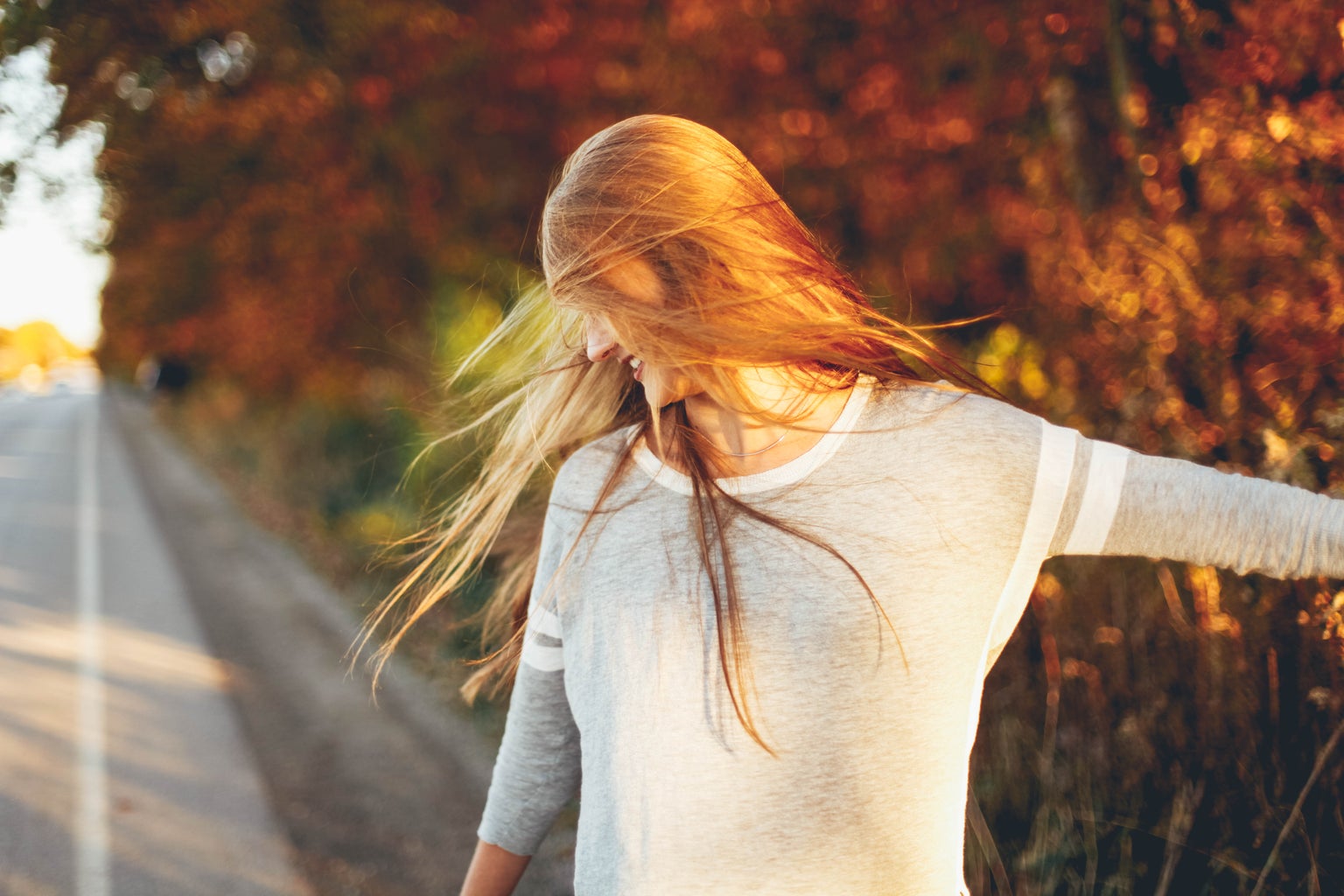 One thing I learned is you do not need nearly as much product as I said before. My hair was very dry and damaged from all the years of bleaching. Because of this, I had a very heavy hand when it came to adding products to my hair after the shower. I would usually add two different products from the It's a 10 line. I noticed that as my hair dried, it felt heavy and had a film on it. After dying my hair, I now only use a few squirts of the It's a 10 Miracle Leave-In plus Keratin.
I was very excited that I could make my eyebrows dark and intense. When I was at my blondest, I used light brown eye shadows or eyebrow pencils to fill in my naturally brown eyebrows. Since dying my hair, I decided I wanted my eyebrows to pop and stand out. I am obsessed with eyebrow products and how much they can change a person's look. I went to Sephora, picked up a brand-new tube of the Anastasia Beverly Hills clear eyebrow gel (I highly recommend this for keeping your eyebrows in place all day!) I prefer a powder to fill in my brows, so I got the Brow Powder Duo in the shade Ebony. I was a little nervous that it would be too dark for me, but it matches perfectly.  
Invest in color-safe shampoo and conditioner. If you're used to changing your hair color, you probably have your favorite brand. If you're new to the hair coloring world or want to try something new, here are some good ones. If you're looking for something affordable, TreSemmé is fantastic; the 28 oz set of shampoo and conditioner will only set you back $10. Nexxus is also a great pick; it is a little more expensive, around $15 for just the shampoo in a 13.5 oz bottle. 
When an A-list makeup artist was asked about the transformation from blonde to brown, here is the advice she gave. "If you are turning your hair darker, you can afford to use slightly warmer colors. Add more definition, especially around the eyes, to match the intensity of your hair color against your skin. Warmer colors such as bronzes, corals, browns, and purples will all complement this sort of look around the eyes, as well as the cheeks and lips."
There is no better time than now to change your look; if you want to go brunette, do it. If you want to dye your hair pink and purple, do it. Now is the time to express your creativity and individuality. Change up your look and always have fun being your true self.