My First Makeup Subscription Box: Ipsy Edition
As much as I love to watch YouTube beauty influencers trying new products from brands I always wanted to purchase from, such as Fenty Beauty or Huda Beauty, buying new makeup can become a major expense. Just one trip to Sephora can cost major bucks when I've only bought items from the travel section!
A few friends of mine told me about Ipsy's Glam Bag subscription. For $25 a month I could receive high-end products originally valued at triple the price? It sounded too good to be true. However, after learning about the brand and how the makeup subscription works, I was intrigued enough to try it out for myself.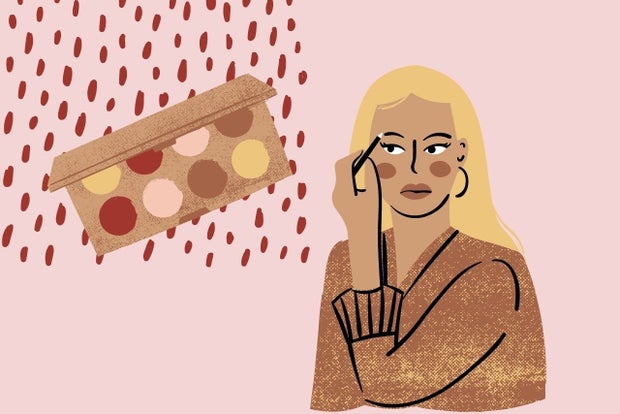 Original Illustration Designed in Canva for Her Campus Media
Ipsy, created in 2011 and co-founded by YouTube beauty influencer, Michelle Phan, is a monthly makeup subscription service. Born out of the rise of YouTube's beauty community, the company's mission is to, "fearlessly support the self-expression and inclusivity" that brought makeup enthusiasts and artists together on one platform. According to Bloomberg magazine, the company has reached over "500 million in annualized revenue", working with over 100 different retail partners to bring their products right to your home for a reasonable price. Given that Ipsy popularized the idea of a "Glam Bag" that has been widely praised by over 3 million subscribers, other companies are doing their own versions of this service, such as Birchbox or Boxy Charm.
The beauty offers customers three tiers of "Glam Boxes" which contain a variety of makeup, hair, and skin products, including an adorable makeup bag, customized to your profile and personal beauty preferences. The selection of products is meant to be used all together to create a full look, whether it be natural, glam, or something more adventurous.
Customers can choose the $12 Glam Bag containing 5 sample products, the $25 Glam Bag Plus containing 5 full-sized products, or the $50 Glam Bag Ultimate containing 8 full and sample-sized products.  Depending on the type of subscription you select, you can also choose 1-3 items you want to try in your Glam box while the rest is chosen based on your beauty quiz results. I chose the Glam Plus box.
1.

Cryo ATP Sports Booster by 111Skin

This product came at a great time as I've been getting less sleep and need to look wide awake for my Zoom meetings! This energizing booster serum is a highly concentrated formula meant to revitalize tired, dull skin. The drops contain ATP, a natural cellular energy, to bring more oxygen to the skin and eliminate the look of fatigue. Ipsy recommends using this product after a workout to maintain a natural, flushed glow.

I wanted my mom to try the drops with me, so we used 2 drops each and patted it into our skin. This serum is unique because it completely absorbs into the skin with zero residue.

Once I applied my moisturizer, I could see a noticeable difference. My mom describes as a "photo-finish" look the skin, evening out all discoloration and blotchiness. I would definitely wear this if I didn't want to put on makeup, but it also works great to create a blank canvas for foundation and concealer. Since this product is originally valued at $135, the Glam Bag is definitely worth it for trying luxury products like this one.

2.

Murad Essential-C Day Moisture Broad Spectrum SPF 30

Even though summer is starting to wind down, it's still vital to wear sunscreen on a daily basis. This is a broad-spectrum moisturizer infused with ingredients like Vitamin C and Gingko Biloba leaf extract to brighten and protect skin from UVA/UVB rays and pollutants.

With the cryo drops from 111Skin I received, these work great together to smooth out my skin and leave it feeling and looking refreshed. I definitely wished I got something like this during the summer because regular face sunscreen tends to be way too greasy to use before makeup. There's a slight citrusy scent, but it doesn't irritate my face.

Although this wasn't something I was necessarily excited for, I was still pleasantly surprised to receive a product to go with the serum booster drops.

3.

Laruce Essentials Brush Set

 Normally when I receive brushes as part of a gift set, there's only one included eyeshadow or face brush. With my Glam Bag, I received five full-sized brushes for face and eyes! Feeling the bristles compared to my ELF and BH brushes, I could tell that these are beyond softer and better quality. The Laruce brushes came just in time when I needed to replace my old, worn-out ones.

The brush set includes a flat foundation, angled contour, tapered blending, small kabuki, and shadow brushes. Not only are they made to easily apply and blend makeup, but the vegan, synthetic bristles are incredibly easy to clean and keep their shape. The matte handles also make holding them much more comfortable for those hour-long makeup sessions.

4.

Doucce Freematic Limited Edition Smokey Pro Palette

Smokey eye shadow palettes aren't anything new, and certainly not something I would've picked up if I saw it in stores since I have multiple neutral palettes. This palette includes four matte shades, four metallic shades, and one large champagne-hued highlighter with colors that range from soft beiges and golds to dark browns and a deep black.

Using the palette with the Laruce brushes worked like a dream, especially since the shadows had such a beautiful creamy texture. However, the pigmentation was fair, which isn't necessarily bad for shades that need to be built up in order to prevent the infamous "raccoon eyes". I like that the shades are on the more golden warm side since smokey shades tend to be too cool for my taste.

I'm hoping in future Glam Bags I'll receive more palettes that include fun, bright colors to balance out my normal brown and gold natural eye looks.

5.

Huda Beauty Liquid Lipstick in "Catwalk Killa"

If there's one thing I'm gonna spend money on, it's lip products. Lip balms, lipgloss (my favorite), and lipstick are my beloved makeup essentials because they're so easy to enhance any look, especially with the right pair of lashes. However, liquid lipsticks tend to be iffy for me, since they can be drying and crumble after a long day of wear.

The shade Catwalk Killa is described as a berry-mauve color, so I wasn't sure how this would look against my complexion. I was relieved to find it is extremely flattering and didn't wash out my face. Ipsy mentions that the shade looks amazing on darker skin, since it's such a rich and vibrant color, but can flatter anyone.

As far as pigmentation, this liquid lip glides on and doesn't leave any patches or feathering outside of the lip line. It's a satin finish, so it stays soft and doesn't dry out and leave my lips feeling dehydrated. The menthol in the formula is a nice touch, as well. I'm planning on buying more Huda liquid lipsticks straight from Ipsy's shopper site!

My mom also tried it by patting it in and blending with her finger, making for a beautiful berry stain for the fall season!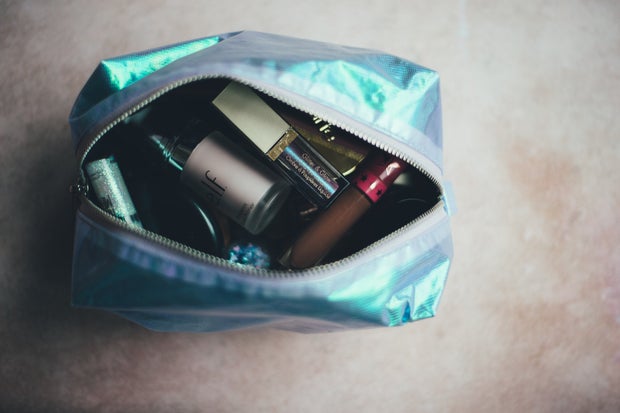 Photo by Annie Spratt on Unsplash
What I like about Ipsy is that it is a flexible service, allowing customers to pause, change, or cancel their subscription at any time. If you're not keen on what you've been receiving, you can retake the quiz to select different types of beauty items you'd like to receive more of in the future and what you want to have less frequently. As far as perks, customers can receive updates about the newest product spoilers and add-on products they have on their website to include in your box with free shipping. Or, you can test out their mystery bags with products you won't know about until you open the box.
Overall, I am very satisfied with what I received in my bag and I feel like $25 for all of these items is a great value. I am ecstatic that I can now create a bigger collection in my makeup kit for a cheap cost with new, high-end products I wouldn't normally buy.