The meaning of Taylor Swift's re-recordings
When I was eight years old, I received my first iPod for Christmas. It was a thumb-sized, hot pink, clip-on iPod that was controlled by a switch and wire earbuds—I was obsessed with it. I asked for iTunes giftcards so I could plug in their codes and buy song after song by my favorite singers. One singer in particular who defined my childhood, and the childhoods of a whole generation, is Taylor Swift. I distinctly remember blasting her "Speak Now" and "Fearless" albums through my headphones at night before I went to sleep, probably disturbing the slumber of my sister in the bunk bed above me. 
Just in time for Valentine's Day, the mastermind artist behind the hit song "Love Story," Swift has done it again: this time, on her own terms. After releasing not one, not two, but three groundbreaking albums, Swift is spending the new year re-recording her original albums. Starting with her second album, "Fearless," she released "Love Story" for Valentine's day to kick off the wait until the full album's drop. Fans quickly decoded Swift's letter to her fans to spell out "APRIL NINTH," signaling the full album to come out on that day. Currently, Swifties are scrambling to detect when her other albums' re-recordings will be released. We are still waiting to hear what's in store timewise for "Taylor's Versions" of the debut album "Taylor Swift," along with "Speak Now," "Red," and "1989." (Sadly, her "Reputation" album will not be available to re-record for a few more years.)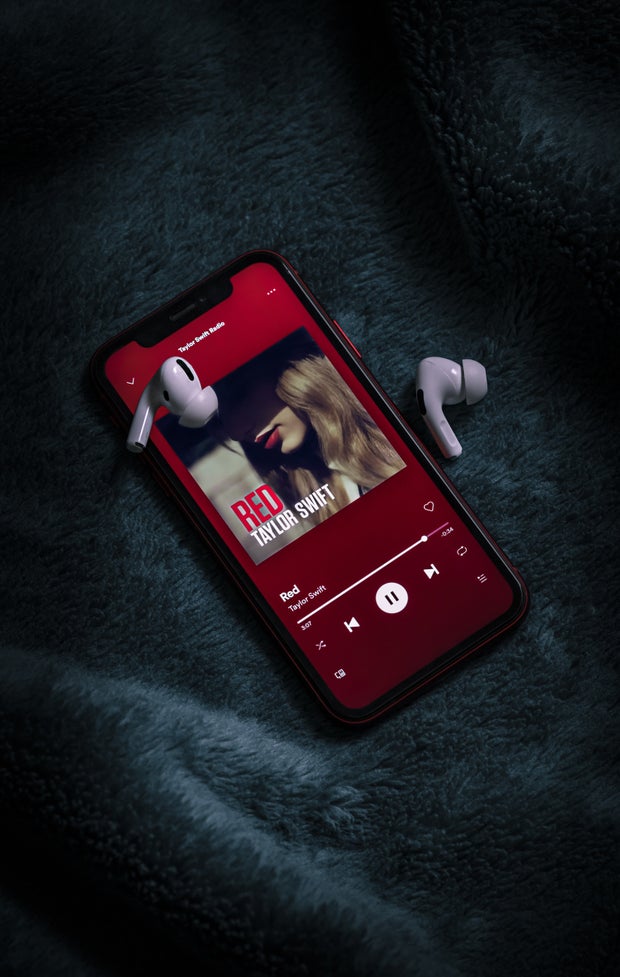 Photo by Omin Armin from Unsplash
Many are wondering why exactly the music industry's queen is re-recording her old music that is still available on streaming platforms. In 2019, and some time before that, Taylor Swift was said to have endured a fight against her former label, over her music's rights. Her first six albums mentioned above were owned under Scooter Braun's (her manager at the time) name without Taylor's knowledge. Taylor may have lost the legal battle, but she certainly won the war. After the tragedy of losing her music rights in 2019, Taylor told sources it was a "worst case scenario" and now emphasizes that only the artist truly knows the embodiment of their work to its core. After releasing two surprise sister albums shortly after her hit album "Lover," fans have been restless ever since. "Folklore" and "evermore" took the world by storm, and the winds are still brewing.
Taylor's cover for her version excludes any signature name, symbolizing the fact that she, herself, owns the record, and is no longer labeled as a product of another. The new cover also depicts Taylor recreating the original album cover, but this time wearing the "Romeo" top from her "Love Story" music video, as well as her flipping her hair and turning the other cheek. This symbolizes her move to truly turn the other cheek to her enemies, signaling this war is over for her. Swift's "Romeo" top also means she has grown into her own fairytale: no longer waiting like a princess, but writing (and rewriting) her own stories.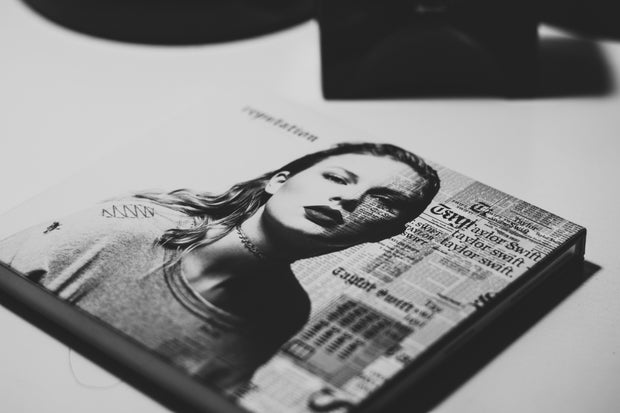 Photo by Raphael Lovaski on Unsplash
This is a big deal for Taylor at this stage in her life. For me, the music I love and listen to always aligns with certain periods of my life. In early summer of 2020, I had the craving to listen to "Fearless" and "Speak Now" as I approached my high school graduation. I'm not one to play childhood music during my leisure listening time—to revisit these albums for the first time in over a decade meant a lot. After a year of intense personal growth and a lingering hope to find my own coming-of-age love story like Swift, these re-recordings are dropping at a perfect time and in perfect fashion. I think, for Swifties everywhere, these anticipatory refreshed albums are exactly what we need as we readjust to life in 2021. Celebration is certainly in order for Taylor Swift fanatics.