Hidden Female Artist: Rosa Bonheur
As March is Women's History Month, there is no better way to kick it off than to introduce lesser-known women in history, such as artist Rosa Bonheur. My Women's and Gender Studies professor posed a question this week "why are there no great women artists?" Yes, you know Georgia O'Keefe and Frida Kahlo, but there are so many more female painters that are hidden from history simply because they lacked the patronage or education to make the connections that their male counterparts had unlimited access to. It's not that these women or people of color were not capable of greatness, it's the fact that very few broke through these limitations to become known to the world. We remember them decades or centuries later because they could not be celebrated when they were alive.
I'd like to make you aware of Rosa Bonheur, an artist born on March 16, 1822 in France. Growing up, Bonheur was described as an unruly child whose love for drawing and animals began at a young age, a combination that would bloom into fantastic paintings years later. Luckily, Bonheur's father believed in the equality of the sexes, so she was raised the same alongside her brothers. During this time, women were not allowed to attend academies to become formally trained artists. So, at the age of 13 he brought her to his studio to begin teaching her himself. He sent her to the Louvre to study paintings and replicate them for practice. She worked diligently throughout her teenage years sketching and painting animals, and by 19 her father rented an apartment for her and her siblings to continue their craft and store their artwork.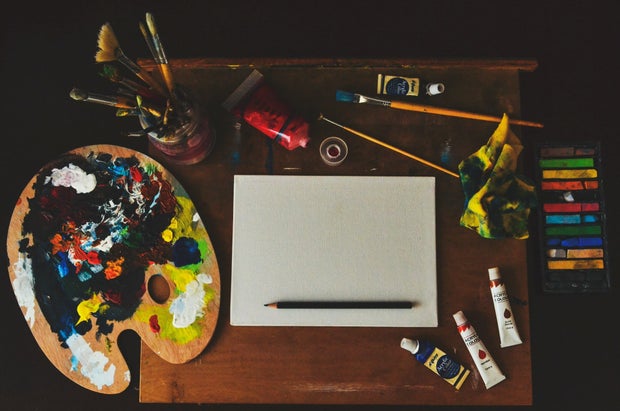 Photo by Marko Blazevic from Pexels
Bonheur was known to present herself in a "masculine" manner as she frequented men's areas like the slaughterhouse and horse fairs to capture more knowledge about animals, wore her hair short, smoked, and liked to dress in menswear. Deemed unconventional for her time period, she even was given permission by the French government to wear pants, which were necessary for her travels to paint.
Bonheur began to work with an art dealership in Paris, a move that made her more recognized in the art world. Then in 1851, she started creating her most famous painting "Le Marche aux Chevaux" (The Horse Fair), which is now exhibited at the Met. It first premiered at the Paris Salon in 1853 where it was applauded for its size and the notion that no woman had completed a piece of this magnitude. This painting won the attention of Queen Victoria, and Bonheur was invited to Britain where she had the chance to tour the countryside and study more animals.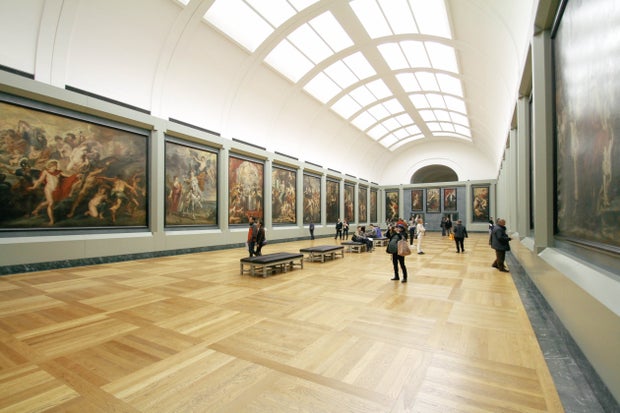 Riccardo Bresciani/Pexels
After her father's death, she and her sister taught at the girl's drawing school he opened in an effort to encourage more young women to improve their craft. Considered to be an early advocate for feminism, Bonheur was also a lesbian who had two known relationships with women throughout her life, with the first being Natalie Micas who helped her open a studio. She and Micas were close, staying together for 40 years until Micas died in 1889, leaving Bonheur devastated. She later formed a relationship with American artist Anna Klumpke who managed her estate until Bonheur's own death in 1899.
Although she is perhaps more recognized in Europe, it is necessary to remind the art world of the hundreds of great female artists like Rosa Bonheur. She broke many constraints that women in 19th century faced such as her affinity for men's clothing, her lesbianism, and the privilege of a having a father who believed in her and encouraged her to become great.
Sources: The Art Story and Artistsnetwork