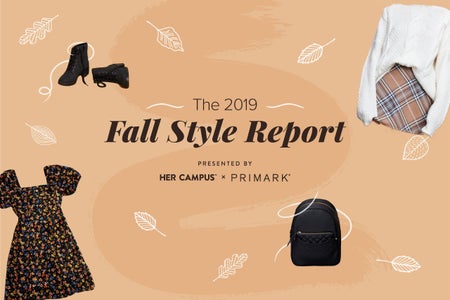 A Budget-Friendly Gift Guide for the Primark Holiday Shopper
This is a sponsored feature. All opinions are 100% our own.
The holiday season is in full swing. There is a constant hunt for special discounts, deals, and sales to buy either for ourselves or our loved ones. This can be an especially tough time if you are in a financial situation where you have to be on a budget when you shop, such as college students. Thankfully, you are in luck. Primark is a British-owned Irish fast-fashion retailer with headquarters in Dublin, Ireland. There is so much that Primark has to offer, from fashion, jewelry, travel bags, shoes, home decor, and everyday essential items. As well with the wide variety, it comes at an affordable price that won't break your bank account. Primark has helped me get college ready for my dorm room to getting clothing for my first internship. It is the "go-to" retailer to get popular and recent fashion trends.
This past Thursday, I got the incredible opportunity to come to the "Happiest Holiday Party" sponsored by Primark, The Happy Place, and Her Campus. Her Campus at West Chester got to participate in a shopping haul at Primark. So, in the season of budgets and shopping, I have put together the perfect variety of my shopping haul that in total is under $30.
1. Dress - $10
(Photo Credit from Primark.com)
Primark offers a wide variety of different dresses that appeal to many different tastes. I found this beautiful, tan/brown corduroy dress that is perfect for the winter season. Corduroy is the best material to keep warm during the winter season and as well very fashionable! It is perfect for any holiday party you have coming up or an evening out on the town with friends. It was marked down, in-store, at an even $10. 
Quick Tip: Always check out the clearance/discount section at the beginning of your shopping trip. Many times, retailers mark down certain clothing items they have in stock that are in perfect condition, they just only have it available in certain various sizes. 
2. Scrunchies - $2.63
(Photo Credit from Primark.com)
Scrunchies are the cutest add-on to any outfit, from lounge clothing to a night out.  I personally love adding them to my hair when I have my hair up in a bun or ponytail. Something so little that can add such a big change to an outfit of the day!
Quick Tip: When putting your hair into a bun or ponytail, first use a normal hair tie. Then, Add your scrunchie on top of it. That way, you don't have to worry about your scrunchie falling out or not holding up your hair if you have thick hair as I do. 
3. Deep Cuff Beanies (2) - $6.58 ($3.29 each)
(Photo Credit from Primark.com)
Beanies are the perfect fashionable essential for cold air season. Not only will it keep your noggin warm from the wind gust, but it will also have a cool look to any outfit. 
Quick Tip: Adding a bold eye look, whether eyeshadow and/or eyeliner, is a perfect combination with a beanie. It will make your eyes pop even more with the hemline just meeting at your brow. 
4. Diamante Drop Earrings - $2.00
(Photo Credit from Primark.com)
White drop earrings are the perfect combination of having a cute long length of an earring without it pulling at your ear, with a stud posting in the back. An accessory such as this can add elegance to any outfit! This was marked down, in-store, at $2.00. 
5. Neckerchief (2) - $7.00 ($3.50 each) 
(Photo Credit from Unsplash)
Neckerchiefs are the perfect all in one accessory. It can be tied around your neck, on your wrist, on your favorite purse, and in your hair as a hairband or hair tie! A perfect combination with big earrings to spice up any outfit.
Altogether, it equals around $29! The perfect amount of accessories to mix and match with any outfit you put together! 
A huge thank you to Her Campus and Primark for giving me the best shopping haul yet!