Throughout the course of my college career, I've had to face the inevitable battle of talking in front of a large group of people. There were points when I didn't want to show up for job interviews because I felt the anxiety of it swallowing me whole. I could feel my palms sweat, my legs shake, and I was convinced my heart was about to beat out of my chest. It can be hard to shake off the feeling of panic once it starts sinking in. These important events in life can be stressful and it's easy to doubt yourself and your capabilities. However, I realized the goal shouldn't be to completely shake off the butterflies, but how to leverage them. Overtime, I've managed to gain a sense of control over my mind and body to ease these nerves. So, here's a few hacks I've personally used to help give myself confidence before a speech or interview.
Power Pose

Before an interview that I was extremely for, I would strike a power pose. I would stretch more arms and legs out as far away from my body as possible, taking up as much space in the room as I could. As you expand your body, psychologically your brain begins to feel more confident and powerful. It helps you view challenging situations as opportunities. Using your body to trick your mind can be extremely effective in soothing those nerves. Practicing this posture for several minutes will also help you refrain from slouching, crossing your arms or legs, and closing yourself up, resulting in feeling smaller.

Listen To Upbeat Music

Listening to music that makes you happy and expressive beforehand will contribute to you sounding enthusiastic and excited in your speech or interview. I personally have compiled an entire playlist of boss women artists like Rihanna, Ariana Grande, Nicki Minaj, Cardi B, Beyonce, and Doja Cat that make me feel incredibly confident and in control. Singing or rapping out loud helps me to loosen up and to stop overthinking what could possibly go wrong.

Deep Breathing

When you're stressed or nervous, your throat and chest tighten up. By taking deep belly breathes, inhaling and exhaling slowly, you can relax those muscles. Long and slow deep breathing also increases the oxygen flow to the brain, helping the body to regain its normal relaxed state. It can be extremely hard for me to speak a clear thought if I can feel the adrenaline pumping through my body, so deep breathing has helped me to think and communicate much more clearly.

Stand 5 Minutes Prior

Personally, it is hard for me to sit still to begin with but standing up 5 minutes prior to a speech or interview gives me energy before the conversation begins. If you're sitting, you're in a passive, motionless position. Standing and moving around beforehand gives me a chance to warm up, increase blood flow throughout my body, and loosen up. When I feel stiff, I am nowhere near confident and ready to present my best self. When I'm energetic and moving, the words and hand gestures flow much more naturally.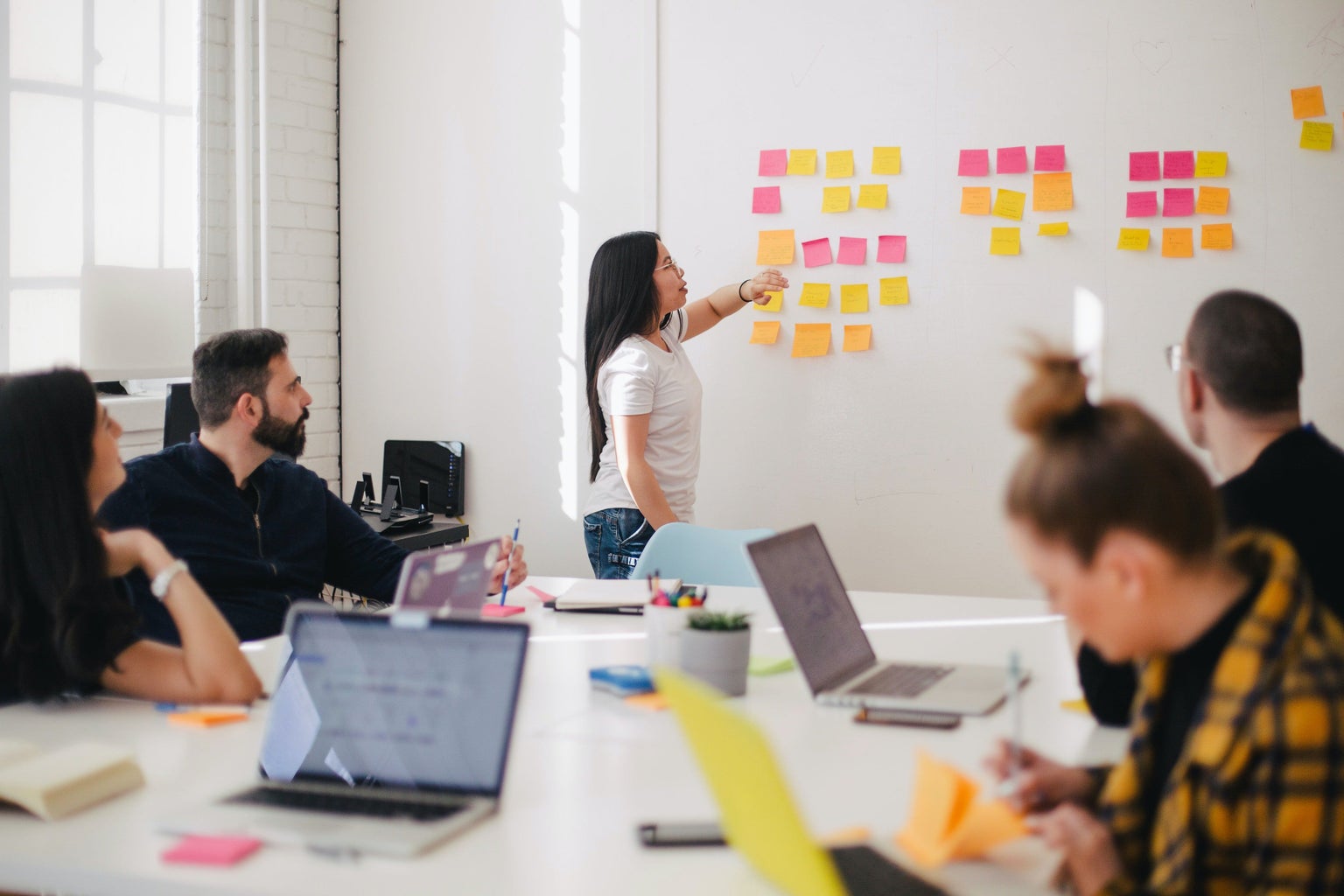 Everyone is different in what works for them, but these few hacks have significantly helped me present myself much more positively with my best foot forward. The more powerful and confident you feel on the inside, the more others will see and believe it. Once I realized that I can use my body to trick my mind into turning anxiety into excitement, my own weaknesses turned into strengths. I can still feel the butterflies creep in before every interview but having a set routine beforehand and figuring out what works best for you will help ease those inevitable nerves.