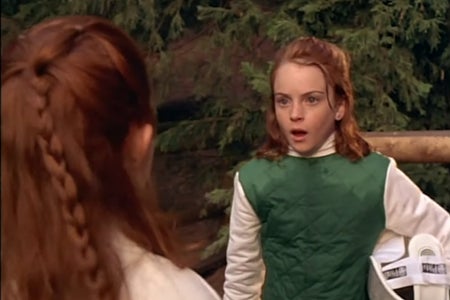 Things You Should NEVER Say to a Redhead
When I was younger, I used to OWN my red hair. It was something I felt proud to have – something that set me apart from the majority of the world… Until I started becoming insecure.
Don't get me wrong, I love my hair. It's something that defines me. I wouldn't feel like myself if I dyed it. But with some growing up, I started to recognize that society and the media have integrated self-conscious notions into my brain. I've never considered myself a ginger. Maybe because I don't have super pale skin? I'm not exactly sure why. But even as I think about categorizing myself as a ginger, it doesn't feel right… And I think this all goes back to the Cara Delevingne eyebrow trend. (My poor non-existent brows were insecure as heck.)
Society tends to present redheads as weird or different. And maybe what I've experienced or feel isn't the same as other redheads… (Or maybe it is? I don't know. We don't travel in flocks.) But maybe someone can relate to some of the comments and questions I've received.
1.

YOUR HAIR ISN'T RED... IT'S ORANGE

2.

WHERE YO' EYEBROWS AT?

*smooths thumbs over my brow fuzz* My albino brows are right here, what are you talking about?

3.

I HAVE A THING FOR GINGERS... ;)

The amount of times I have witnessed a fetishization for redheads is unfathomable… And it makes me SO UNCOMFORTABLE. 

For example, in one of my classes, we were reading a scene where this dude was hallucinating an image of a naked woman with long red hair. The narrator kept emphasizing her hair… And as the only redhead in such a small class, I couldn't help but shrivel in my seat.

4.

LOOK, I'M A REDHEAD NOW! LIKE YOU!

Do you generate your own vitamin D? No, Karen, I don't think so. Your hair is actually a tinted shade of maroon. 

(And yes, according to Cosmopolitan, redheads produce vitamin D. Maybe we really are majestic mermaids from a faraway land...)

5.

UM, KATNISS ISN'T A GINGER. YOU SHOULD BE ARIEL OR PIPPI LONGSTOCKING

No, I'm dressing up as Katniss. (Afterall, she is the girl on fire.)
The lightness of my eyebrows and the color of my hair feels to appear as unorthodox in the eyes of media (specifically trends), leaving me pensive on how my red hair has affected how I perceive myself and the way others are perceived.
And there is my hair dilemma. Thank you for letting me work through some inner conflict I have with the color of my hair. Nonetheless, I still love it. 
xx Kenzie