Senior Confessional: My Favourite UWaterloo Courses
In just under a month, I will be done my undergrad, and while bittersweet, it is also terrifying. I've spent four years at Waterloo and feel like being a student is my main personality trait, so there is definitely going to be a post-graduation identity crisis. Over the past few years, I've gotten to take some pretty cool courses, which really made my experience as a Warrior memorable. Luckily, my program allowed for a lot of freedom, so I added 2 minors and a certificate and tried to take courses from different faculties that still worked as degree requirements. Whether you are an incoming first-year or scrambling to find electives in your last term, there are so many good options at UW (from what I've taken)! 
Here's my list of must-takes at UW:   
1.

SDS 131R: Political Ideologies and Social Development

Taken in my first year at UW, I loved this course because it was smaller in size and I felt like I could actually participate for the first time in my university experience. We learned about political figures and the choices they make, which was often the topic of some heated discussions. 

I wrote an article about a Ted Talk we watched, and its importance has grown exponentially since I studied it in 2018 and it aired in 2013. To quote myself, Jackson Katz speaks about how "issues created by men against women are NOT women's issues — they are men's issues." I felt like I was exactly where I needed to be and finally had that moment when we were having uncomfortable but necessary discussions in university and I actually had a seat at the table. 

2.

HLTH 103: Biological Determinants of Health

In this class, we read The Immortal Life of Henrietta Lacks by Rebecca Skloot, which follows the life story and medical abuse of Henrietta Lacks that led to the unsolicited use of her cells, known as HeLa cells. These cells have been integral to research and medical advancement, but were taken years ago from a woman who was failed by the medical and justice systems in so many ways. I have recommended this book to so many people, not just those in Public Health or Science. It's such an important part of the history of medical injustices and racism towards African-Americans in the healthcare system. 

Each week was paired to a case theory that really helped me (a very non-science-y person) to remember all the content and actually enjoy learning about childbed fever or sickle cell anemia. 

3.

ENGL 108P: Popular Potter

If you like reading and are a Potterhead, this course is a dream. I took it in the Spring going into my 4th year, but as a 100-level course I felt like I was still being challenged when we were learning about literary theory and really analyzing the texts. The content is so fun and really made me appreciate the story as I read all the books to completion for the first time. I will admit that I became a little too obsessed with the Wizarding World, but I think there are worse things to be addicted to….

I wrote my final essay on the magical influence of Hogwarts on character development and loved taking the midterms, which were a mix of book content and what we were learning in the course! This is a great one if you are studying English or just really enjoy Harry Potter. 

4.

ENGL 108E: Gender and Representation

This course had such a great reading list when I took it — The Bluest Eye by Toni Morrison and Oranges Are Not the Only Fruit by Jeanette Winterson were amongst my favourites. I loved getting to explore displays of gender in literature, while also unpacking a lot of my own perceptions in the journal assignments. I definitely did a little too much sharing as I wrote, but felt so inspired by my professor that I continued taking English courses in my undergrad and ended up adding a minor. 

5.

REC 361: Aging and Leisure

This course had older adult volunteers attend our weekly seminars and participate in our project pitches and development. We got to hear firsthand how we, as future health care professionals, can actually support the aging population. They always came prepared with their notes to really fit into the student role, but they also always brought great conversation and stories, and ended up becoming our friends. 

For our main course project, my group developed mock-ups for a dating and social app for older LGBTQ+ adults to connect and mentor younger community members who may be struggling with their identity. It was such a rewarding course full of interesting guest speakers, and my professor always came prepared with creative tasks to keep us engaged and thinking of innovative ways to support older adult needs.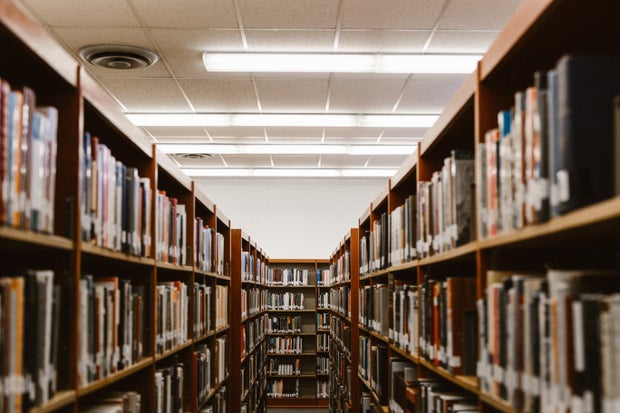 Priscilla Du Preez/Unsplash A few honorary mentions include: PHIL 319J: Ethics of End-of-Life Care, HLTH 305: Community Development and Engagement in Public Health, HLTH 352: Sociology of Aging, HLTH 280: Applied Public Health Ethics, and ARTS 490: Global Engagement Seminar, which I am enrolled in right now! With the course theme for the term being Pandemic, my team has been working on creating an Instagram community for students who are taking classes (online) during the COVID-19 pandemic. Follow us @pandemicprofiles to see the content we share based on results from our student survey and the resources we find useful as a group of seniors. We are putting together a document that students can take to their administration to encourage change and support during the pandemic. 
On April 7th, the ARTS 490 students along with the Jarislowsky fellows, who have been guest-lecturing and supporting our projects this term, will present at the summit — registration and more information can be found on the course page. Registration for the summit is free, and there should be a great turnout of students and UWaterloo academic community members on the day. 
I hope my list of courses helps you the next time you are frantically checking Quest in the add/drop period to find a class that works with your schedule and isn't totally, completely, and utterly boring. The panic of course selection is definitely not something I am going to miss… but Waterloo, I certainly will.