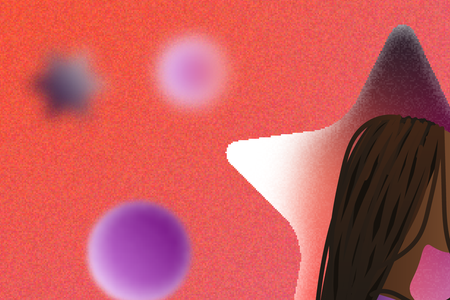 Remembering Notable Black Woman This Black History Month
Too often, black success, innovation, and culture is only celebrated by other black people. I learned this in grade 5 when I decided to do a presentation about Bernie Mac and Wendy Williams. No one in my class knew who I was talking about, and my only friends outside the class who knew who they were also happened to be black. It's like I was living in a different world; while all my friends were watching shows like The Secret Life of an American Teenager, I was watching Everybody Hates Chris. That's why this Black History Month, I wanted to take the time to spotlight people who look like me. 
In no particular order, here is my list of 10 extraordinary black women:  
1.

Kathleen "Kay" Livingstone

Kathleen "Kay" Livingstone was integral to the advancement of Black Canadian women; she is even credited in coining the term "visible minority". She was a popular actress in the 1940s, and went on to become a broadcaster, humanitarian, and community organizer. Livingstone moved from Toronto to London, Ontario and helped change a black women's social club to the Canadian Negro Woman's Association. The association focussed on educating black youth and helping minorities. Before Livingstone died in the '70s, she formed the Congress of Black Women Canada, a non-profit that still fights to improve black lives today.

Mary Ann Shadd Cary sought refuge from slavery in Windsor, Ontario in the 1850s. During her time in Windsor, she opened a school, was a feminist and anti-slavery activist, and became Canada's first black newspaper publisher.

Sister Rosetta Tharpe created a music style that combined gospel, melody-driven blues, traditional folk, and a pulsating swing style in the 1930s-1940s. It is considered one of the first precursors to rock music. Before there was Elvis Presley, Johnny Cash and Chuck Berry, there was Sister Rosetta Tharpe rocking out to her song "Up Above My Head".

Mary Jane Patterson became the first black woman in America to graduate from an established American college in 1862. After completing her studies, she became the first black principal at the Preparatory High School for Coloured Youth (later named Dunbar High School).

Maggie Lena Mitchell was not just the first black woman to become a bank president, but she was also the first woman in the U.S. to do so. She served as the first president to the St. Luke Penny Savings Bank in 1903. It was the nation's oldest continually African-American-operated bank until 2009.

Sarah Goode became the first African-American woman to file a patent in 1885. She designed a bed that could fold into a functioning desk, the idea being to save space for black people in Chicago, who mainly lived in small homes and apartments.

Dr. Shirley Jackson was the first black woman to earn a doctorate from MIT, the first black female president of a major technical institute, and the first black female to be appointed chair of the U.S. Nuclear Regulatory Commission. On top of all that, her work led to incredible innovations such as caller ID, portable fax machines, and fiber optic cables.  

Ava DuVernay is an amazing director, producer, and screenwriter who always focuses on representation. She is the first black woman to get a Best Director Golden Globe nomination, the first woman of colour to direct an Oscar-nominated Best Picture film, and the first woman to direct a film grossing more than $100 million domestically. 

Sheila Johnson is the co-founder of Black Entertainment Television (BET), which helped her become the first female black billionaire on a Forbes list in 2000. She is also the first and only black woman to have a stake in 3 pro sports teams: the Wizards, the Capitals, and the Mystics.

Rosemary Brown was the first black woman elected to a Canadian legislature and the first black woman to run for leadership of a federal political party. In 1975, she ran for leadership of the NDP party using the slogan "Brown is Beautiful". She fought tirelessly for black women and spent many years in British Columbia working to remove sexism in school curriculums.