Want to take advantage of the changing colours in the trees and crisp – but still enjoyable – fall air? Missing the hands-on learning not offered through online class? Might as well kill two birds with one stone and check out a cool hiking trail right here in Waterloo that can give you both.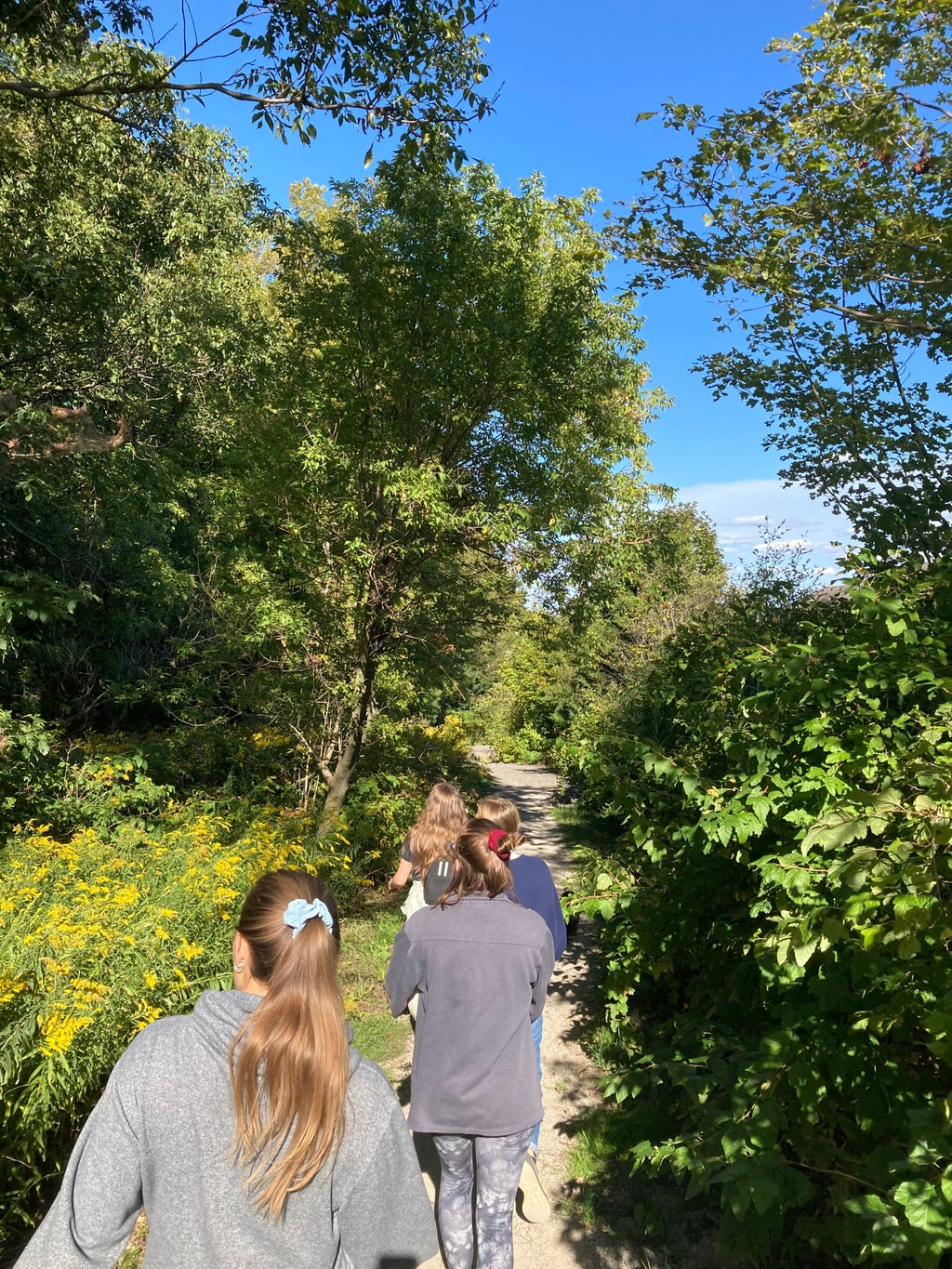 A lovely day in mid-September hiking with my roommates :)
The GeoTime Trail is a 4-kilometre hike buried in the suburbs at the west end of Columbia. It matches the passage of geological time to the length of the trail, with signs throughout that provide information about significant geological events and periods. You'll travel through the Archean and Proterozoic eons before reaching the Paleozoic, Mesozoic, and Cenozoic eras, learning about when different organisms appeared and disappeared (sorry dinos…).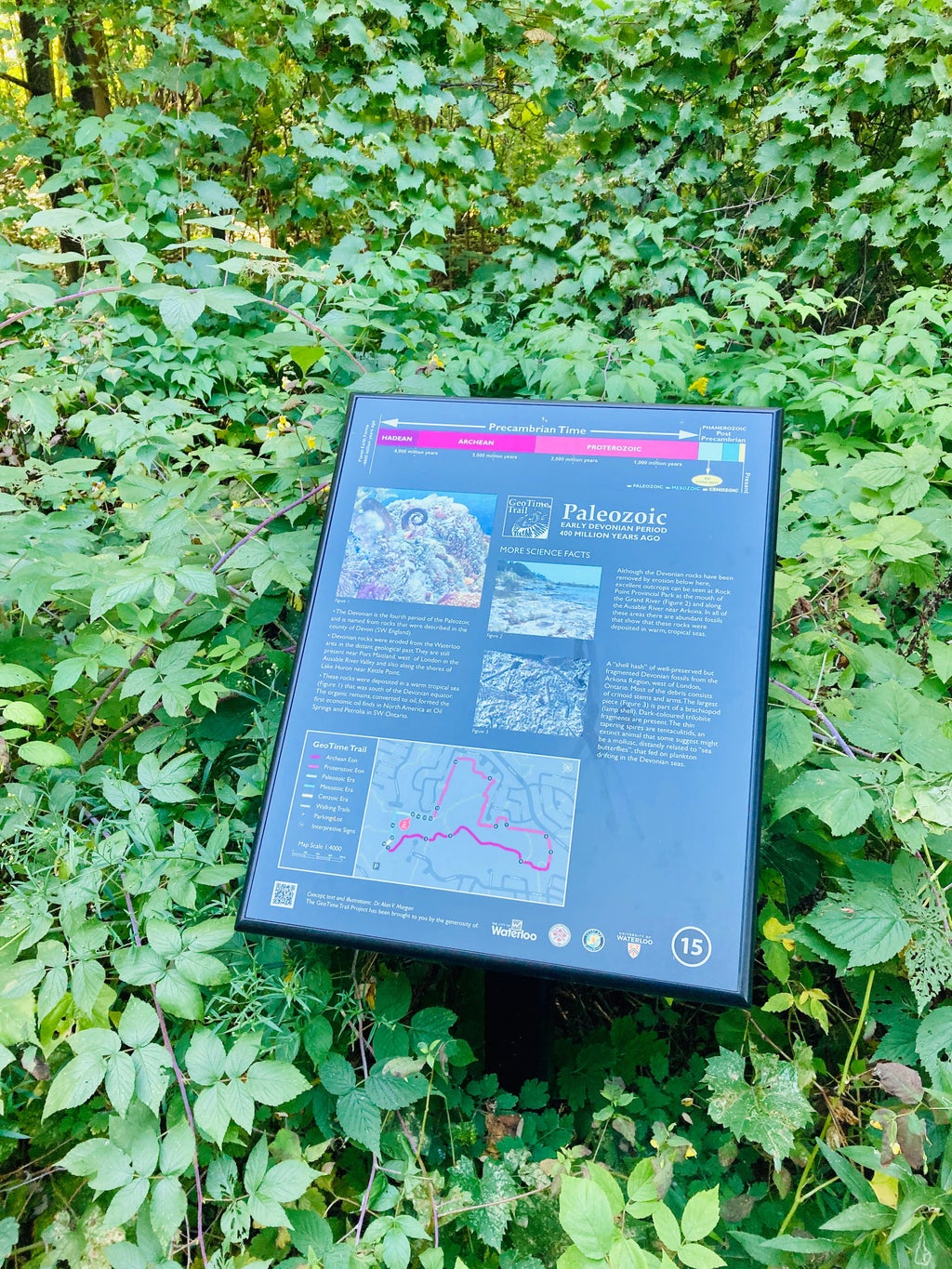 Each metre of the trail marks 1 million years of geological time, a concept that I personally found hard to wrap my mind around. And in fact, the last sign on the trail represents our modern time, which is a mere metre of the trail. Even crazier than that is that the presence of human communities is only the last centimetre! I don't consider myself someone too interested in science, but anyone would have to admit that that's really interesting.
The trail starts off as a flat, paved path, but once you reach the woods, it's a dirt path and there's a bit of up and down. Roots and rocks tripped me up a couple of times, but it's nothing too treacherous, people were even biking along it. At some parts of the trail, you brush right up against people's backyards, but there are fields of wildflowers to distract you from the presence of civilization. It creates a strange contrast, the uniform houses against the greenery of the forest, but somehow it worked. An interesting concept to consider in other areas where suburb development threatens to destroy forest ecosystems…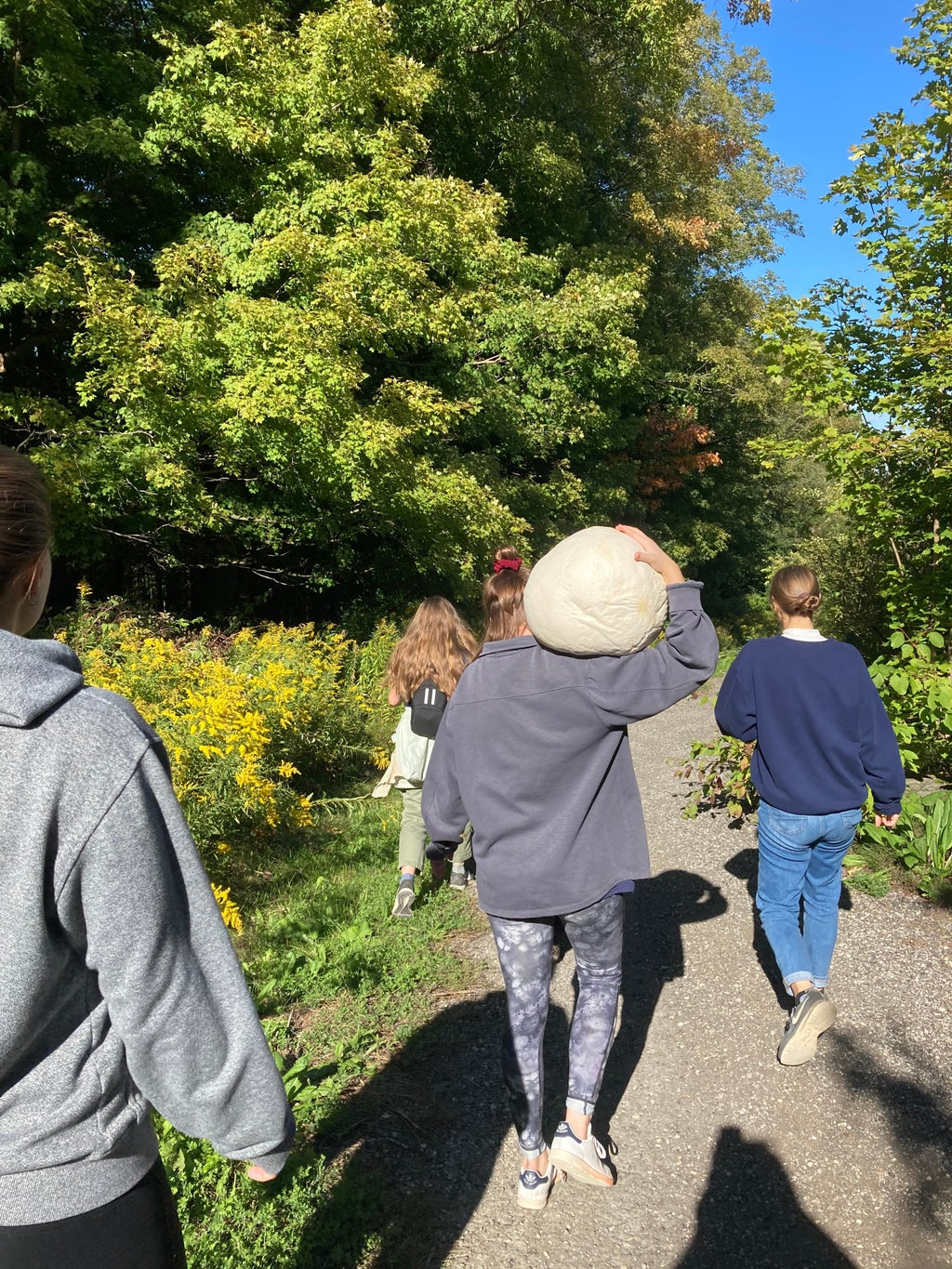 PS: Check out this massive puffball mushroom we found!
So please, if the sun's shining and that lecture is voluntary and asynchronous anyway, go check out the GeoTime Trail! Parking is by the intersection of Mayapple St. and Sundew Dr., a short 10 minute drive away from UW campus. And if your legs aren't quite prepared for a 4K trek, there are little shortcuts throughout the trail to make it easier. 
For more information on local trails or the GeoTime Trail, check out https://www.waterloo.ca/en/living/trails.aspx#  Hope to see you there, geeking out over time and science!