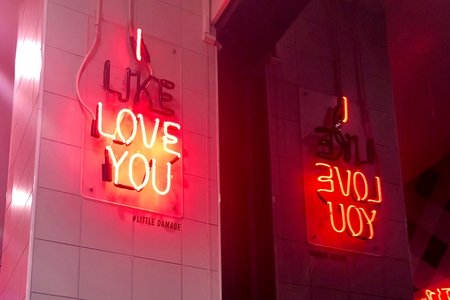 Why 'thank u, next' is Ariana Grande's Best Album Yet
Ariana Grande's fifth studio album, thank u, next, is in my humble opinion, her best album to date. There is not a single song that I would skip. While almost each song is a pop anthem with the typical repetition, upbeat tempo, and catchy chorus, there is a certain candidness in her songs that many other pop songs lack today. When you listen, you know the words come from her and her experiences, something that you're not so sure about with her previous albums.
Ariana's previous albums are classics as well, with my favorites being My Everything and Dangerous Woman. However, there's a typical theme that revolves around them: fairytale love. That "I-love-you-so-much, I-want-to-be-with-you-forever, and I-am-nothing-without-you" love, and "if-we-are-ever-apart-I-will-die" love. This love, in theory, is nice and pleasant, but it doesn't exist. No, I'm not saying love doesn't exist. I'm saying no human being can maintain that energy with ANYONE. My Everything was a wonderful album, but almost every song is about passionate love. We don't get into any insight about who Ariana Grande is. Her entire career and personality have become defined by her relationships and love. It gets tiring listening to song after song about someone being in such deep love. It's an unrealistic expectation that gets engrained into our minds, especially as young girls (consider Ariana's demographic). The message becomes that you must love someone with all your heart, you must give your all to them, and if you don't, you've done it wrong.
The only song on the album that seems to resemble this fairytale love is the first song, "imagine". A perfect evening with her significant other: eating Pad Thai, taking bubble baths, and falling asleep together. However, according to genius.com, "imagine" is about unattainable love. It even speculates that it is about her ex-boyfriend, (Grammy nominated) rapper Mac Miller and the fairytale relationship they will never achieve due to his passing. It will never happen. Ariana is merely imagining it, not living it.
Each song contrasts the next, and while it seems like it's all over the place and inconsistent, it's really a perfect tribute to how love and life really is. One moment you're listening to "needy"—a song that upfront admits to her significant other her flaws (being obsessive, "a lil' messed up", overthinking and apologizing too much) and her desire for constant attention. The next song, "NASA", completely contradicts that. She instead offers to spend a night without her significant other because she needs space and time to reflect on herself. Even further, "bloodline" drastically contrasts the earlier subjects by not even being about committed relationships, and instead about a one-night-stand. Ariana delves into more personal subjects through songs such as "ghostin", which seems to be about how her relationship with Pete Davidson was affected after the death of Mac Miller.
The variety of topics that Ariana sings about in thank u, next is a testament to her personal growth and self-awareness. Her album description states: "we learn more and more about the woman she's becoming: complex, independent, tenacious, flawed. Surely embracing all of that is its own form of self-empowerment." We are all personally ever-changing. Each and every one of us are our own, complex beings with flaws, issues, and inconsistencies. It is something we must work on. Some days self-growth feels easy, and other days we feel like a lost cause. In thank u, next, Ariana reminds us to embrace the process.