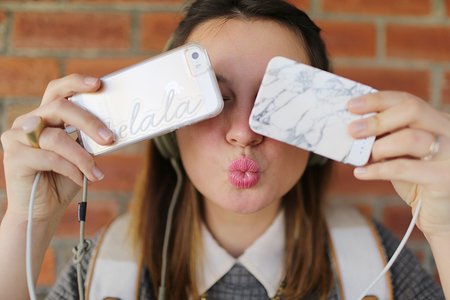 Sugar + Spoon Has a TikTok and You Need to Check It Out
My most recent trip to Downtown Seattle resulted in the best combination of dinner and a show: Sugar + Spoon's heavenly cookie dough and an unexpected opportunity to expand my TikTok palette.
My journey with TikTok began as most do: I thought it was the dumbest app in existence. I laughed when people told me that it was a way of rebranding the tween-ridden musical.ly. I scoffed when those same people followed my doubts with a meager, "but it's so much fun!" Yet most of all, I absolutely seethed when they continued by claiming that this ridiculous app was starting to surpass the likes of Vine.
Though as most do, I began to watch TikToks whether I liked it or not. My brother and my friends would show me their favorites, and it wasn't long until I began to discreetly view compilations on YouTube. Soon enough I cracked, downloaded the app, and I quickly went from a bitter skeptic to a shameless diehard fan (just ask my fed-up roommate).
Just a couple of short weeks ago, one of my friends from WSU (Go Dawgs!) came to visit me at the far-superior University of Washington. I was determined to show her around my favorite spots in Seattle, and of course, I was adamant that we make a pitstop at Sugar + Spoon's location at Westlake Center.
While my friend and I were in line for our cookie dough, I did what any sane person would do to pass the time: RENEGADE. I was killing it, too, until suddenly, a couple of girls to my left asked excitedly, "Are you doing the Renegade dance?"
At first, I was really embarrassed, because honestly, who wouldn't be? But I realized that I had to own it, and so I admitted that yes, I was doing a TikTok dance while waiting in line for cookie dough. The girls then invited my friend and I to make a TikTok to Doja Cat's iconic song "Say So." Well, that was an offer that we were in no position to refuse.
The girls turned to the other customers in line and announced that they were taking a five-minute break, and that they would be back soon. That's when I realized that these girls were Sugar + Spoon employees. They were quick to inform me that TikTok was an extremely important marketing tactic for their company, and that their manager required them to make at least one TikTok that day.
After two short minutes of learning and rehearsing the TikTok dance, we all felt relatively performance-ready. At that point, another one of the employees joined the group, and the five of us created the most iconic TikTok of all time. Here it is!
This experience was entirely unexpected and spontaneous, and was one of the best parts of my day. Additionally, it played a large role in helping my friend come to terms with the fact that UW is definitely superior to WSU.
A big thank you to the employees at Sugar + Spoon for a fun memory and some amazing cookie dough. If you ever find yourself in Seattle, make sure to put Sugar + Spoon on your to-do list!
There are many things that can be taken away from this article. For instance, Sugar + Spoon employees are the best, and so is their cookie dough. Secondly, TikTok is great for marketing and great in general. Though most importantly, Sugar + Spoon is always served best with a side of TikTok.