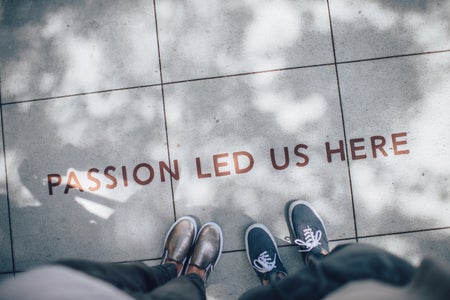 How She Got There: Samantha Weissbach
For nearly 11 years, Samantha Weissbach had what many people might consider a "conventional" looking career life, meaning she worked the typical 9 to 5 schedule and "tried to fit in the things [she] cared about outside of that." For Samantha, those things mostly revolved around dance. Whether she was teaching, performing, or purely moving for fun, dance was one of the things that made Samantha happiest. But living in a world that's constantly encouraging people to play it safe and strive for security, she saved her dance passions for outside of work, never really expecting them to transform into a career. But fast forward to today, Samantha is the director of operations at Dancewear Center, the executive director of Intrepidus Dance, and one of the lead ballet instructors at Cornerstone Studio. How exactly did she get here?
Samantha's Journey
"I always knew that's what I wanted to do…even though I was embarrassed about it."
Samantha spent the majority of her formative years training at several dance studios in the Pacific Northwest, primarily focusing on ballet and cultivating a deep passion for the art form. When she reached her junior year of high school, she began asking herself the question many young people ask themselves at the end of their teen years: what am I going to do with my life? Nearly every external force seemed to point her in one direction: college. Her parents began signing her up for meetings with college counselors and planning for her academic future. But Samantha had a different plan in mind.
"I wanted to dance!" Samantha claims, but when she expressed this to others she was met with ceaseless criticism, including the classic "you're not going to be financially stable" comment that is thrown at many aspiring artists. "I always knew that's what I wanted to do," says Samantha, "even though I was embarrassed about it."
Feeling pressure from her superiors and society, Samantha listened to the voices of authority and chose to give college a try. But after her freshman orientation, she realized that a full-fledged college career wasn't the right choice for her. "I knew something was off," Samantha recalls, "I went home and was like 'I just can't do it.'" So, she decided that she would take a year to figure things out.
Throughout the following succession of years, Samantha took on different roles, exploring the variety of career options she had at her disposal. For a great deal of this time, she worked with her dad at their family business. She also took on a heavy course load at a community college, tried her hand as a wedding photographer, and taught dance classes here and there. But dance certainly wasn't in her life at the capacity that it once was, or in the ways she once dreamed it would be.
Yet, somehow dance slowly managed to creep back into her life in unexpected ways.
Samantha was approached with an opportunity to perform as a guest dancer at a local event. "I thought to myself 'I guess I could do that'" Samantha recounts. Little did she know that at this event she would meet Holly Logan Livingston, who would later be the founder and artistic director of Intrepidus Dance, where Samantha would work as executive director.
A little later on, Cornerstone Studio reached out to Samantha to see if she was open to temporarily teaching a couple of dance classes. Samantha agreed and when she returned home after her first day, her husband said he had never seen her happier. "I had forgotten how much I enjoyed that," Samantha says. She later added more and more classes to her teaching schedule, eventually taking on the majority of the studio's ballet classes.
Outside of her newfound director role at Intrepidus Dance and her teaching position at Cornerstone Studio, Samantha also maintained a full-time sales position at SnugZ USA during this time. But her brushes with dance-related endeavors continued, as the local dancewear business Dancewear Center announced its closing. Dancewear Center was a vital resource for many dancers in the Kirkland area, as many purchased pointe shoes there. Eager to keep this critical establishment alive, Samantha and her mother decided to take a leap of faith and purchase the store. They are now coming up on two years of ownership and Samantha resides as director of operations.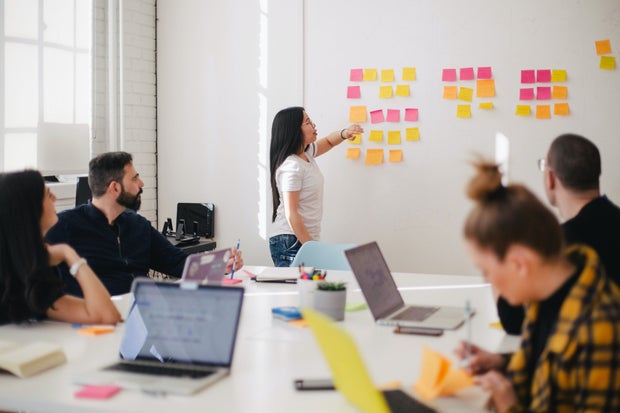 Photo by You X Ventures on Unsplash
The Takeaways
"Especially as women, we are bombarded with people telling us what to do. People can do a lot of things, but is what you're doing what you really want to do or what's going to be best for the world? If your heart isn't in it, it isn't worth it."
Today, Samantha has quit her full-time job at SnugZ USA and has committed her time to her various roles in dance fields. Her story isn't a linear route to overnight success, and frankly, no one's story is. After years of pondering and trying out different jobs, Samantha ultimately "realized that dance is [her] platform" and a scene she needs to stay in. She says that what she really hopes to do is "mentor young women and empower them," and dance is the field that enables her to do that best. "It took me 29 years to figure it out," Samantha laughs.
The question "what do I want to do with my life?" isn't a hard one. What is really hard is finding the courage to answer honestly. "Especially as women, we are bombarded with people telling us what to do," Samantha points out. "People can do a lot of things, but is what you're doing what you really want to do or what's going to be best for the world? If your heart isn't in it, it isn't worth it."
As hard as we may try, our passions are hard to completely escape. What we love will eventually come back to us as we wander through life, just as dance continued coming back to Samantha again and again. It's just a matter of being brave enough to seize those precious moments and turn them into opportunities for ourselves. "You might not be able to visualize it yet," Samantha advises, "but you will eventually know what thing in your life gives you joy. And you have to follow it."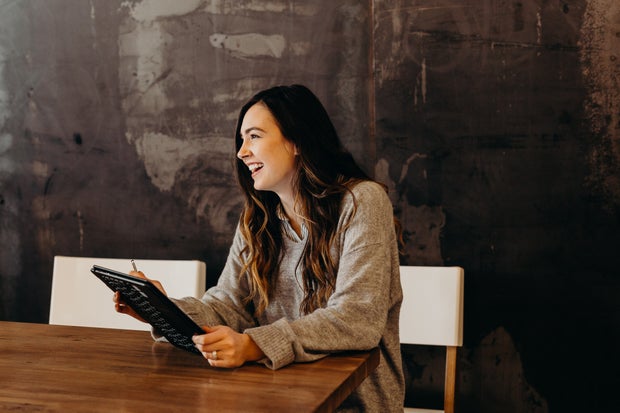 Brooke Cagle / Unsplash