Halloween 2020: Social Distance Style
It's that time of year again: Spooky Season. Yet masks aren't just part of a costume anymore, rather they are a necessary part of everyday attire. Halloween is going to look a little different this year but it still can be just as memorable.
You may think that as a college student, you're too old to celebrate Halloween. Well, yes, you might be too old to go from door to door. However, there are still tons of ways to elevate the holiday to something that you feel is more age-appropriate, in a way that doesn't break social distancing guidelines! It may not feel like it, but you only get a limited number of times to celebrate Halloween in your life, so you might as well make the most of them!
On Zoom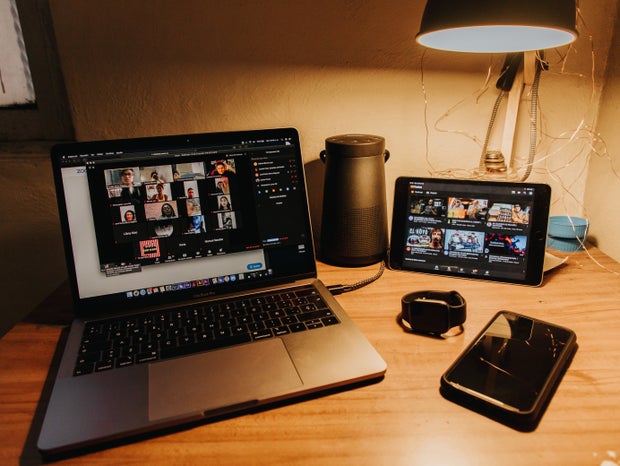 Photo by Gabriel Benois from Unsplash
Have a zoom Halloween party where everyone dresses up in their costumes! Everyone can carve some pumpkins together, decorate masks, or even do some scaring by hopping in between break out rooms at random times. Everyone can turn their lights off and tell spooky ghost stories late into the night. Or if someone is really dedicated, they can organize a virtual escape room. The possibilities are truly endless! Download some of these Halloween themed zoom backgrounds. 
Movie Marathon
Have a Netflix watch party with some friends. Vote on a movie or tv show to watch together, then you can each grab your popcorn and some snacks to munch on during the showing. Some of my personal recommendations are The Sixth Sense & Sleepy Hollow. Buy yourself a bag (or two) of candy and eat it all by yourself if you'd like. I promise that no one is judging. 
Go "Ghosting"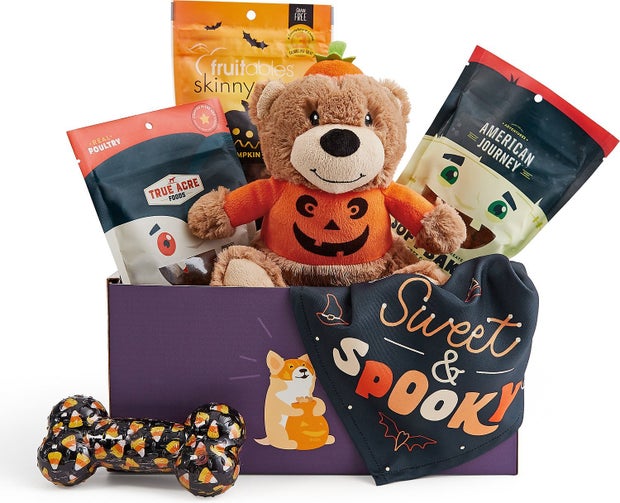 Photo Courtesy of Chewy
Ghosting is a way to show that your thinking about someone even if you're unable to celebrate with them in person. To ghost, simply make someone a bag of Halloween goodies that you think they would appreciate, then leave it on their doorstep with a note so they'll know who it's from. This works great in dorms, but is also an activity you can do in your neighborhood with friends and family. Encourage the person you ghost to pass on the responsibility and ghost someone else!
Safely Delivering Tricks or Treats
If you aren't on campus and can make a six feet long candy chute, why not try it! Attach the chute to a chair or handle rail to safely deliver treats to any spooky visitors at your door. Individually bagging candy or goodie bags and hanging them with twine from a tree also works.
Apple Picking or Pumpkin Patch Adventure

Breanna Coon / Her Campus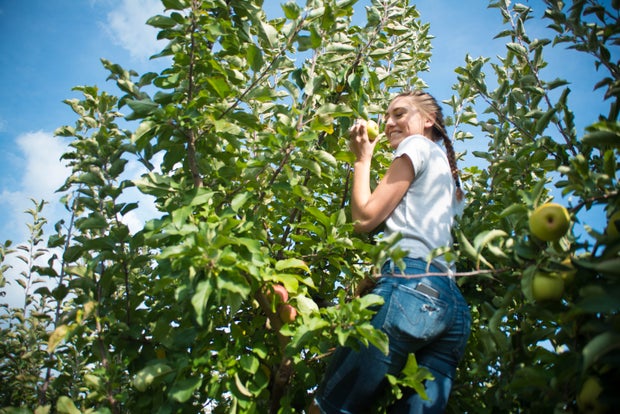 Alex Frank / Spoon
The perfect activity for the afternoon of October 31st is to go to a Pumpkin Patch or Apple Orchard. This is a great time to go because it will be less crowded and there might be better deals as they prepare for Thanksgiving. Use the apples that you pick to make some homemade apple pie, or just enjoy them fresh off the tree. You can even have a photoshoot with some friends from a safe distance! The same goes for the pumpkin patch: pick a pumpkin to go home with, and take some cute pictures as you carve some scary faces!