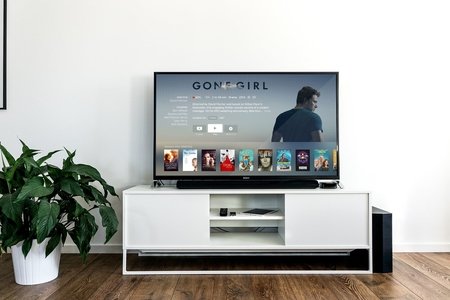 A "Friends" Reunion Special is Reportedly in the Works at HBO Max
Friends has been in the news a lot recently – this September it celebrated its 25th anniversary of the premiere, it was announced in early July that the show would exclusively stream on HBO Max in 2020 (WarnerMedia reportedly paid $425 million to acquire the rights), and Jennifer Aniston teased a Friends reunion as her first post on Instagram.
There have been countless rebooted and revived shows from the 90s and early 2000s like Fuller House, Veronica Mars, 90210, and Roswell, New Mexico, and the trend only seems to be getting more popular. But for some reason, there doesn't seem to be as much hysteria around the possibility of reviving Friends. Perhaps our generation is already familiar with the antics of Ross, Rachel, Joey, Chandler, Phoebe, and Monica - the show has been syndicated on various networks (and of course, on Netflix). The cast also has various opinions on reviving the show. When asked if Friends would ever come back, Jennifer Aniston stated:
"Before that show ended, people were asking if we were coming back. Courteney [Cox] and Lisa [Kudrow] and I talk about it. I fantasize about it. It really was the greatest job I ever had. I don't know what it would look like today, but you never know. So many shows are being successfully rebooted. I know Matt LeBlanc doesn't want to be asked that question anymore. But maybe we could talk him into it. If we give it some time, Lisa, Courteney, and I could reboot The Golden Girls and spend our last years together on wicker furniture."
So, we've already got some of the cast on board to return to Central Perk. However, for those who are clamoring for a reunion show rather than a revival, you're in luck. According to a report from The Hollywood Reporter, talks are underway between the main cast and creators for an "unscripted reunion special". Still, the deal is far from done. Sources caution:
"When and if deals are completed, the challenge then becomes sorting out everyone's schedules. Of course, the talks could fizzle and the whole concept could fall apart."
According to the report, WarnerMedia Entertainment chairman Bob Greenblatt has been the driving force behind the reunion special. As Friends is a consistently popular show and has had an excellent track record of attracting new audiences, this unique reunion special could be HBO Max's key to gaining new subscribers (apart from the show itself).
Even if we don't get to see the cast back onscreen, there will always be an audience for Friends wherever it goes.