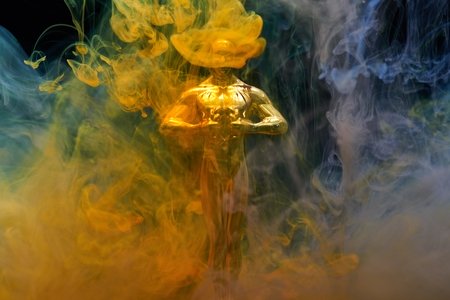 Expectations and Surprises at the 92nd Academy Awards
I don't know about you, but I love the Oscars. Even though it always seems to go down in views each year, it's a tradition for me to tune in every year to see the red-carpet event as well as make a few predictions of my own. As a movie lover, I try to see as many of the films I can before the event and throw my own guesses out there. Ranging from the categories of Best Documentary Short Subject to Best Costume Design, to the biggest award of the night, Best Picture.
It's been about a week since the 92nd Academy Awards, and with it another year of amazing Oscar-nominated films. Now that I've had some time to think about what happened, didn't happen, and where I was very off the mark with my predictions, here's my list of where the Oscars were predictable this year, and where they actually managed to surprise me!
What I Expected
1. Joaquin Phoenix and Renee Zellweger Winning Best Actor/Actress
Both of these actors were winning big at all the other award shows this season, so this wasn't a completely out-there prediction. However, both of these performances were well-deserved and truly Oscar-worthy, as Phoenix and Zellweger completely transformed themselves into their characters. From the complete grandiose makeover of Phoenix's performance of the Joker, to Zellweger's depiction of Judy Garland, none of the over competitors amassed enough momentum to keep up with either of them. If you haven't seen Joker or Judy yet, it deserves a watch just for their acting.
2. Toy Story 4 Winning Best Animated Feature
Although I was personally rooting for Klaus, I placed my money on Toy Story 4 in winning the Oscar. Voters usually loath awarding sequels in this category, but the Toy Story movies hold a special place in people's hearts, as the third movie in the franchise won the award in 2010 and was nominated for Best Picture. Pixar again proved that they have an incredible ability to tell stories that appeal to children and adults alike, and that was clearly evident when they managed to swing the hearts of the voters once again.
3. Brad Pitt and Laura Dern Winning Best Supporting Actor/Actress
Much like their leading counterparts, both Pitt and Dern were sweeping the competition at the Golden Globes and the SAG awards. Pitt put on a hilarious and confident performance in Once Upon a Time…In Hollywood, and Dern was absolutely brilliant as the cut-throat lawyer in Marriage Story. Both actors had a clear path to victory and are enormously well-liked figures experiencing career resurgences. Personally, I believed there was no way either of them would go home that night empty-handed.
4. 1917 Winning the Most Craft Oscars
Although 1917 was nominated in many categories, it was limited to three wins in the technical categories, including Best Cinematography, Best Visual Effects, and Best Sound Mixing. The movie was a must-see, theatrical event and its single-shot experiment was a technological marvel. Sam Mendes, alongside all the cast and crew, prepared for this film for a very long time, and the effect of the craftsmanship is clear to see. I would definitely go see this in theaters while you still can!
5. Little Women Being Snubbed
Louisa May Alcott's Little Women has been re-imagined by every generation since its been published, but Greta Gerwig's adaption gives us a feminist take on the classic novel that highlights the value of women in society. However, it wasn't surprising to me when the Academy snubbed Gerwig for best director, as well as not winning in any of the categories it was nominated in, except for Best Costume Design. Hopefully, us ladies get some more representation next year.
What Surprised Me
1. Parasite Winning So Many Awards
To my surprise, the biggest star in Hollywood that night was Bong Joon-Ho, director of Parasite, as he made four trips on stage, first for expected ones (Best Original Screenplay, Best International Film) and then some unexpected ones (Best Director, Best Picture). Although Parasite was a fantastic film, I was not expecting it to make such a huge impact at the Academy Awards, as often times foreign films (such as Roma last year) get snubbed. Either way, I was happily surprised to see such a great cast and crew get the recognition they deserve!
2. Natalie Portman's Cape
Natalie Portman and her red-carpet attire weren't going to let anyone forget about the lack of female directors nominated this year. The actress wore a cape featuring the names of women who were overlooked this year in the category, including Greta Gerwig, Lorene Scafaria, and Lulu Wang. Although this was not the first time Portman had called out the lack of female representation in the category, everyone was still a bit stunned by such direct criticism. As I also believe so many women were snubbed this year, I am glad to be surprised by this bold fashion choice!
3. Jaw-Dropping Opening Monologue
The Oscars decided to go host-less once again this year, but Steve Martin and Chris Rock opened the show with applause. Midway through their shared opening monologue, the actors said what everyone in the room was thinking (and what Portman was wearing!). Martin remarked that something was missing this year, and without missing a beat, both declared, "Vaginas." I know everyone in the Dolby Theater and watching at home sat up quickly after hearing that!
4. Taika Waititi Winning Best Adapted Screenplay
Taika Waititi has become the first indigenous New Zealanders and Maori to win an Oscar. He did an awesome acceptance speech, blessing the stage with his eccentric and hilarious personality. With The Irishman and Little Women as likely front-runners in this category, JoJo Rabbit was a unique story that deserved the Oscar. While it surprised me and most people, it was definitely well deserved for Waititi and his genius.
5. Front-Runners Not Winning Many Awards
There were many films going into this year that were highly anticipated to take home many awards last week. This included Marriage Story, 1917, Once Upon a Time…in Hollywood, and even Joker. While some of them managed to snag one award, it was even more surprising to see The Irishman win nothing, even with ten separate nominations. I guess it just goes to show how the Academy is changing, but all of these movies still deserve recognition in their own right. Of course, who wins and doesn't win at the Oscars have very little to do with which movies are remembered over the decades.
Now that the 92nd Academy Awards are over, I guess it's time for me to start prematurely making predictions for next year. In the meantime, if you still haven't seen all of the movies nominated from this year, many of them are now available to rent, with a few left in theaters! If you are a film nerd like I am, I highly recommend treating yourself to great cinema.
Till next time, what happened at the Oscars that you thought were predictable, and what managed to surprise you?