There's tons of love in the air on February 14th, Valentine's Day. The holiday doesn't have to just be reserved for our significant other but it also can be a time to celebrate those that you care about dearly. Friendship is a special type of love because they stand by each other through the ups and downs in life. They are the people we can joke around with and truly be ourselves when in their company. It's never about having to dress up to look pretty to impress them like you would a romantic partner. That being said, your friends deserve some love back for all the unconditional support they give you each and every day. Make this year different by thinking outside of the box. I am challenging you to not just go with the classic gift of chocolate or teddy bear, but to get creative by giving something that is both meaningful and memorable. Without further ado read on for a few inexpensive gifts that you can spoil your besties with on this upcoming V-day. 
Gift Idea #1
Photo Collage of the Good Times Together

A photo collage of all the memories that you had together in the past year is a sweet way to show your friend how much you care about them. The photos you select can be funny, serious, or literally anything in between those two extremes. It's just about showing appreciation, plus it'll give them something to hang up in their room and look at to make them smile when they are having a rough day. I know that for me when I'm overwhelmed with so much work to do, I look through my camera roll at the moments that I shared with my friends to lift my spirits. The photo collage is a great way to recreate this feeling.
Gift Idea #2
Self-Care Beauty Box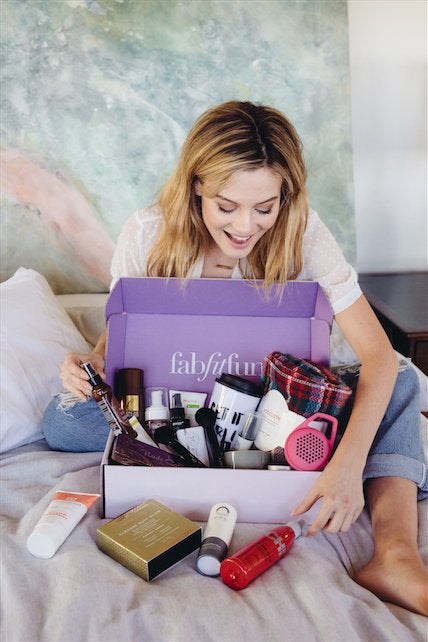 Valentines Day is a great reminder that sometimes in life we need to slow down in order to take care of ourselves. We are constantly worried about impressing others with our accomplishments that we neglect taking care of our bodies & mental health. A beauty box is perfect because it is a gift that keeps on giving and it has a wide array of items while usually coming with small samples as well. The products should last your friend a couple of months if they use them on an occasional basis. If your friend really enjoys the box you got them then they can get a subscription to it!
Gift Idea #3 
Open When… Envelopes
Open when envelopes are special because of how much thought that is put into them. If you are a person who loves writing and your friends love language happens to be words of affirmation then this valentines day gift is perfect. Write your friend around 10 envelopes for them to open during certain situations, for instance, write "open this envelope if you are feeling down & need some cheering up" or "open this if you just achieved a long term goal of yours". Really, you can tailor the topic and what you write in the envelope to what you feel best fits your friend, after all you know them better than I do.