Happy Mother's Day! I know that by the time this will be posted, the special anniversary will have already passed, but go give your mom another hug for good measure. Honestly, every day should be Mother's Day because Moms are such amazing and beautiful people. I know that my own mom deserves all the love and recognition in the world, she does so much for my family and still manages to look like a queen while running the household. Sorry, I just love to gush about my mom. (Hi Mom! *waves* Oh wait, I got something better. *hugs*).
Not to mention, my mom is seriously one of my best friends. I love to hang out with her, and there are so many stories I can tell about our little adventures, whether it be traveling across the country or binge-watching a whole series. Usually during Mother's Day, we try to find some sort of activity to do together, but of course, because of the circumstances, it wasn't our typical celebration of the holiday.
However, just because we are stuck inside, doesn't mean there are not ways to still enjoy our time together! So let's pretend every day is Mother's Day, and here are some fun ways to celebrate your mom and spend quality time with her regardless of social distancing!
1. Make Her a Special Breakfast in Bed
Start off your mom's day on the right note. Breakfast in bed is a classic Mother's Day tradition, but can you imagine doing it more than once a year? Gasp! In all seriousness though, it would warm anyone's heart to surprise them with a tray full of pancakes, eggs, or any other breakfast favorites when they were least expecting it. Even if it's just coffee and a pastry, your Mom will be beyond thankful for thinking of her before she even wakes up.
2. Expand Your Reading List
As one of my favorite authors said, "I do believe something very magical can happen when you read a good book." Everyone is looking for something new to read, and right now is the perfect time to help your mom stock up her bookshelf. Whether it be something neither of you has read, or you want to share with her one of your personal favorites, reading a book together will give you something to talk about and bond over, think of it as a little family book club! And if you don't enjoy reading, never forget the countless number of audiobooks out there!
3. Turn the Bathroom Into a Spa
Let's be real ladies-I think all of us are overdue for our mani/pedi appointments. Knowing my own mother, I know she would certainly appreciate this next one. While we may not be able to get the full spa experience at home, I think all of us would experience some much-needed quality R&R. Grab some nail polish options, bath salts, eye masks, candles, tea, or anything to make the atmosphere as zen as possible. Then, surprise your Mom as you let her sit back and relax while you do the work. Moms do so much to make sure we're comfortable at home, so it's our turn to make them feel pampered more often!
4. Cultivate Some New Hobbies
A common theme here seems to be looking for ways to pass the time. Once you have moved past all the Netflix recommendations, maybe it's time to try to kickstart a new hobby together. There are so many tutorials online now to get started, ranging from cooking, dancing, knitting, you name it, there is something out there for everyone. Try thinking of a craft or project you or your mom have always wanted to try, and after you got all the tools, spend the time cheering each other on as you make mistakes and learn. Alright, Mom, I think it's time to open up the old arts and crafts drawer.
5. Go For a Stroll
While still socially distanced you have to dodge some groups or wear a mask, but spending some time outdoors is perfect quality time together. If the weather is nice, it's important to keep our bodies moving and grooving. Instead of just sitting inside on our phones, why not go make some more memories with your mom in the great outdoors? Right now, we might not be able to go hop on a plane and sightsee, but maybe you could see something even better, like a cute dog that you can tell everyone about later! Hey, if my mom taught me anything, it's to look for the positives in life, even when quarantined!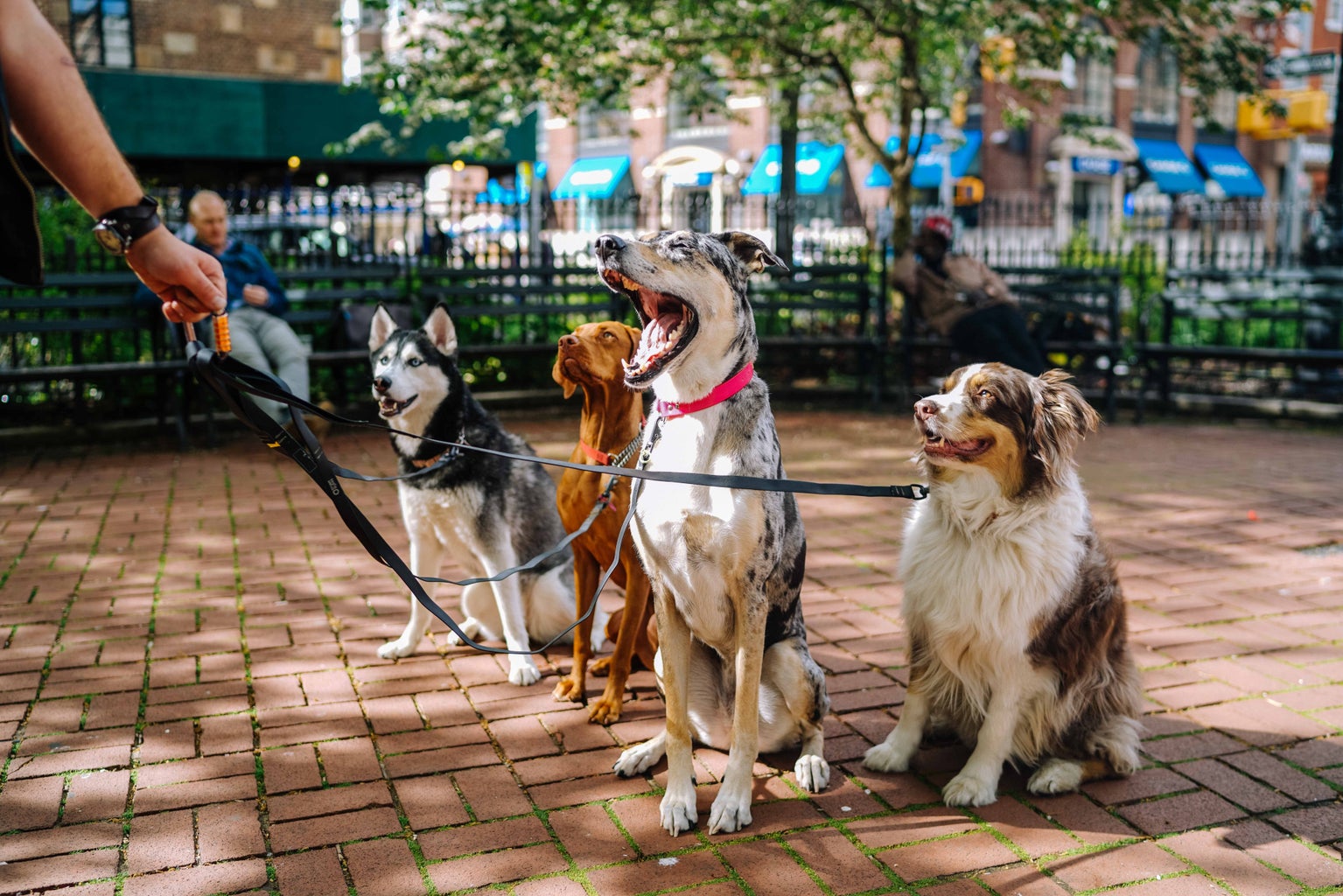 6. Watch Movies Together
Last but not least, if you're going to be stuck inside, you might as well snuggle close on the couch and have a girl's night. Like book recommendations, maybe it can be something neither of you has seen or a movie that is one of your personal favorites. Or of course, it could be a movie that both of you have seen a hundred times and will watch a hundred more ("Hey Mom, do you want to watch the 2005 Pride and Prejudice?"). Grab some popcorn, cocoa, or any sweet treats you desire, and settle in for that movie marathon with your favorite lady.
Mother's Day is the annual reminder to cherish the relationship you have with your mom or any other mother figures you have in your life. But that still doesn't mean we can't put in the effort every day to make our moms feel special and show them just how much you love them. Many of us had to celebrate Mother's Day away from home and the women we cherish in our life, but that just means the sentiment behind the holiday is more meaningful than ever before. I was lucky enough to be home with my mom, and it quarantine has shown me just how thankful I am for her. I love you, Mom, more than you even know. So, if you too are lucky enough to be with your mom, spend some time with her (physically or virtually), give her a hug, and tell her that she deserves the world.