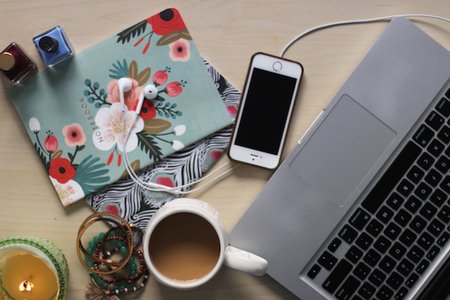 4 Inspiring TED Talks You Need to Watch
I used to be a frequent viewer of TED talks for inspiration, motivation and to be completely honest mostly for productive procrastination. While the frequency at which I watch TED has decreased over the years there are four of them that I have re-watched multiple times and I still think about some of the key takeaways from these talks on a regular basis.  
1. How to gain control of your free time | Laura Vanderkam 
If I had to pick a favorite TED talk, I would probably choose this one. Time management has always seemed to be this abstract concept, something that made sense in theory, but I never knew how to implement it into my life. I feel like my own personal time management has gotten much better over the years and part of that is due to the ideas brought forth in this TED talk. Laura Vanderkam's main takeaways are that how we spend our time is ultimately our choice and instead of trying to reduce the time it takes to complete our everyday activities to "save time", we should schedule in our priorities in first. She also includes interesting anecdotes and facts, that makes time management seem doable. If your schedule is stressing you out, this talk is definitely worth watching.  
2. Inside the mind of a master procrastinator | Tim Urban  
This might be the funniest TED talk that I have watched, and it's on a topic that is near and dear to many of us students: procrastination. I really enjoyed this talk because of its balance between humor and an important message about how procrastination can be dangerous to living a fulfilling life.  
3. Getting stuck in the negatives (and how to get unstuck) | Alison Ledgerwood  
Personally, staying positive has always been a challenge for me, so I had a lot to take away from this TED talk. I really like this talk because it breaks down why it's difficult to be positive on an evolutionary level and provides actionable steps as to how to focus on the positives every day.   
4. Why some of us don't have one true calling | Emilie Wapnick  
On the topics of careers and success in general, I think this TED talk has changed my perspective on this topic the most. As someone who probably changes her career plans on a weekly basis (no exaggeration) and has many interests, this TED talk has shown me that you definitely don't need to focus on just one field or interest (both in your career and other aspects of your life) in order to be successful.  
I hope you found something inspirational to watch!