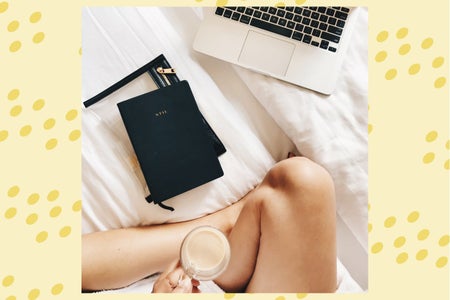 Influencer Brands That Are Actually Worth Your Money
It seems like every week a new influencer is promoting some line of products that they either developed themselves or added their name to, and a lot of times whatever they are selling is pretty overpriced. However, there are some influencer-affiliated brands of jewelry, makeup, clothing, and other items that are really cute and won't break the bank. Here are some of the absolute best-quality influencer brands out there, coming from someone with a major online shopping problem: 
Starlite Village
This jewelry brand was started by Youtuber Hannah Meloche several years ago, and she is completely in charge of the company's design and sales. She has a really great eye for spotting and creating pieces that are trendy, and just about everything on her website is under $20. Whether you are looking for a simple but cute mini hoop earring, a dainty necklace, or a statement ring, Starlite Village has you covered. The quality of all the metals is also very good for the price, and you won't have to worry about the rusting or skin staining that "cheap" jewelry sometimes causes. This brand is definitely for ballin' on a budget! 
Dose of Colors 
Anna Petrosian is a makeup artist-turned social media influencer who started a line of cruelty-free cosmetics that quickly became one of my favorite brands to shop from. I am absolutely obsessed with their lip gloss formula, which has the perfect amount of shine without any stickiness and an affordable price point. Their products are also available at Ulta, so it's super easy for you to try them out yourself! 
Chamberlain Coffee 
I'll be honest, I was skeptical about this one. As much as I love Emma Chamberlain's style and videos, I wasn't sure that she would be the best coffee connoisseur out there and was reluctant to give up my Dunkin' K-cups. However, after giving this brand a shot my mind was fully changed and I became a loyal Chamberlain Coffee drinker. The Night Owl Blend is perfect for long study nights, and there are 4 other unique blends that all come in easy-to-use bagged packaging. The Coffee is also all Certified Organic and Fair Trade, and will set you back just $20 a package (or $17 if you subscribe to a monthly order). 
Luca + Grae 
Aspyn Ovard is an old-school Youtuber who runs a boutique with her husband Parker. They have literally everything from quarantine loungewear to fall sweaters and dressy jumpsuits and rompers at prices that are comparable to standard market boutiques. Aspyn selects a lot of simplistic pieces for her launches, featuring lots of solid colors and flattering cuts. You can even pick out shoes and jewelry to go with your outfit all on her site, making it an amazing place to shop but also slightly dangerous to someone who has no self-control when online shopping (I'm talking about me here).